Inside Your Queens Rehearsal Room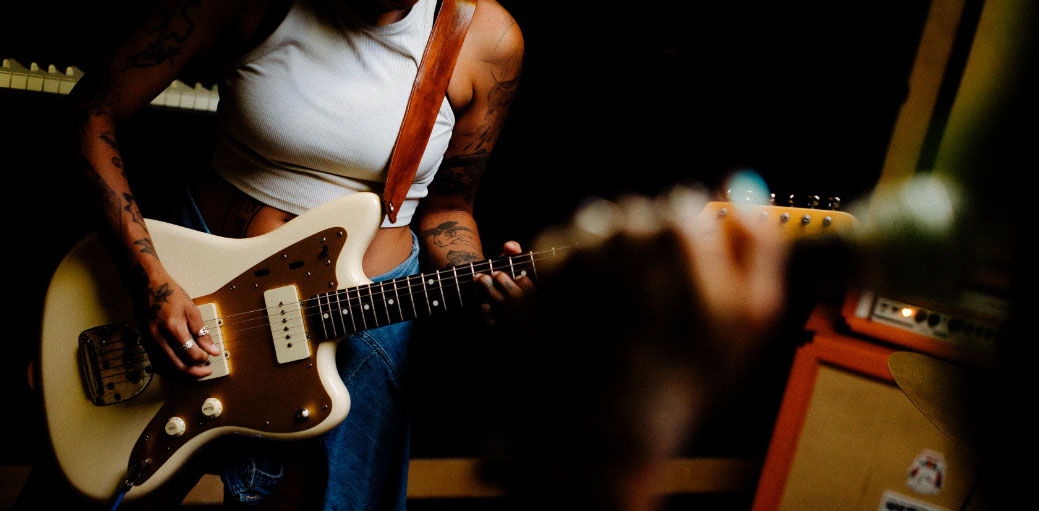 Find your own rehearsal room in Ridgewood, Queens. Choose from 4 music rehearsal studios near Halsey Street station on Decatur Street, where you can play as loud as you want. Multiple sizes are available, depending on how many band members you have.
In a group of up to 4? Book a Standard studio.

Large band? Book a Pro studio.

Rehearsal Studio Types *
* Some studios may have different but equivalent equipment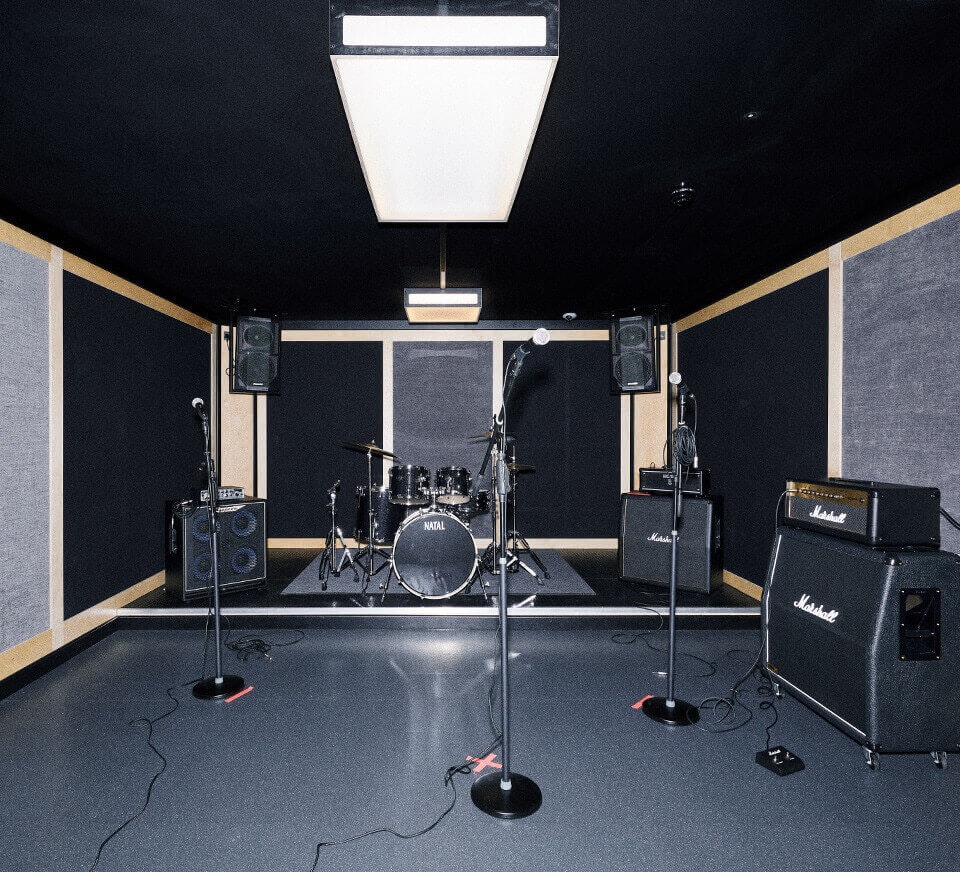 Pirate rehearsal studios
High-quality equipment. Acoustically-treated studios. The music rehearsal studios are your space to get creative. All of our rehearsal studios are fully kitted, with a variety of room types to suit your needs:
Practicing drums solo? Rehearsal Standard studios fit up to four people comfortably.
Vocals with a backing band? Rehearsal Pro studios are perfect for five.
Fine-tuning your ensemble performance? A Rehearsal Showcase studio fits six easily.
Inside, you'll find the very best equipment from Marshall, Boss, Ashdown and more in all of our music practice rooms. Just starting out? An experienced pro? You'll be set up for a great rehearsal every time.
Your space to create
Whether you're a beginner or a seasoned pro, our custom-designed Queens studios are the perfect place to create, write, produce, practice and mix with no distractions.
In Ridgewood there are 28 spaces ready for your next project:
Book and pay by the hour using our live calendar. It's time to let your creativity flow.
Take a look at the 360 virtual tour for Ridgewood.

Check our other recording studios in New York, if looking for other locations.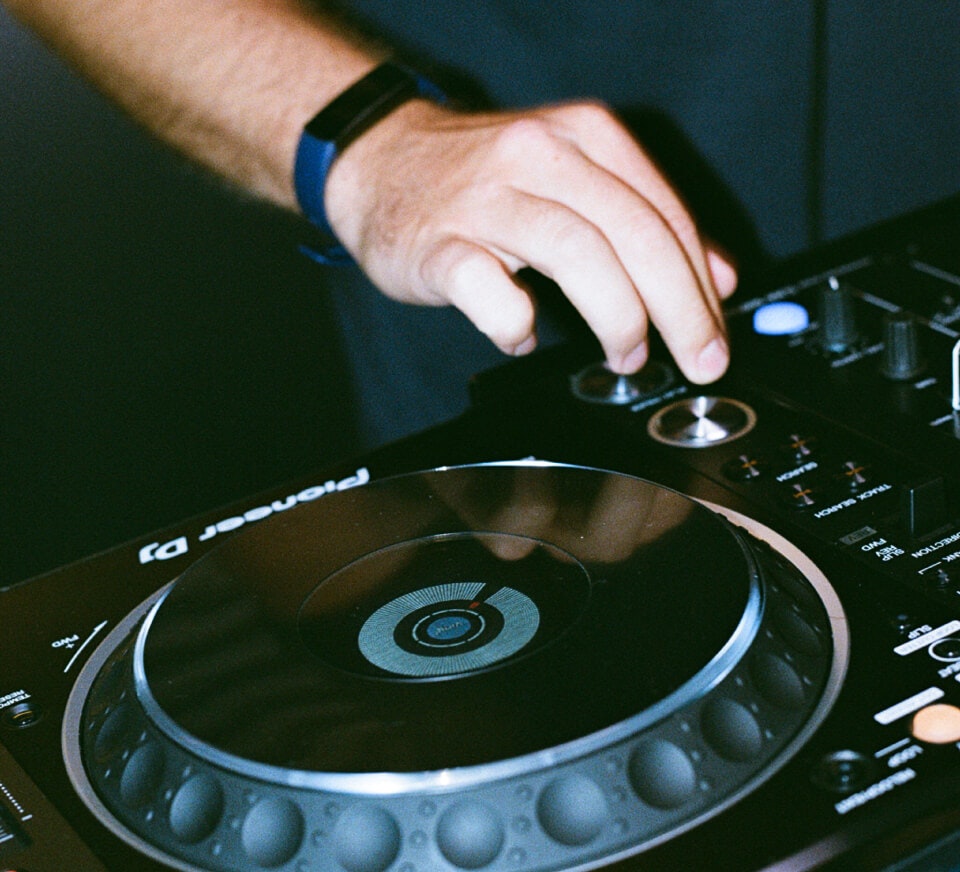 What is Pirate?
A worldwide network of DJ, production, rehearsal, podcast and dance studios, giving you round the clock access to create. Because we're open 24/7, we've made the experience entirely self-serve using our unique entry code system — but if you ever need a hand, we're here. The fastest way to get support is via Live Chat.
On-site facilities
High-speed WiFi
Vending machines
Kitchen facilities
Air-conditioned rooms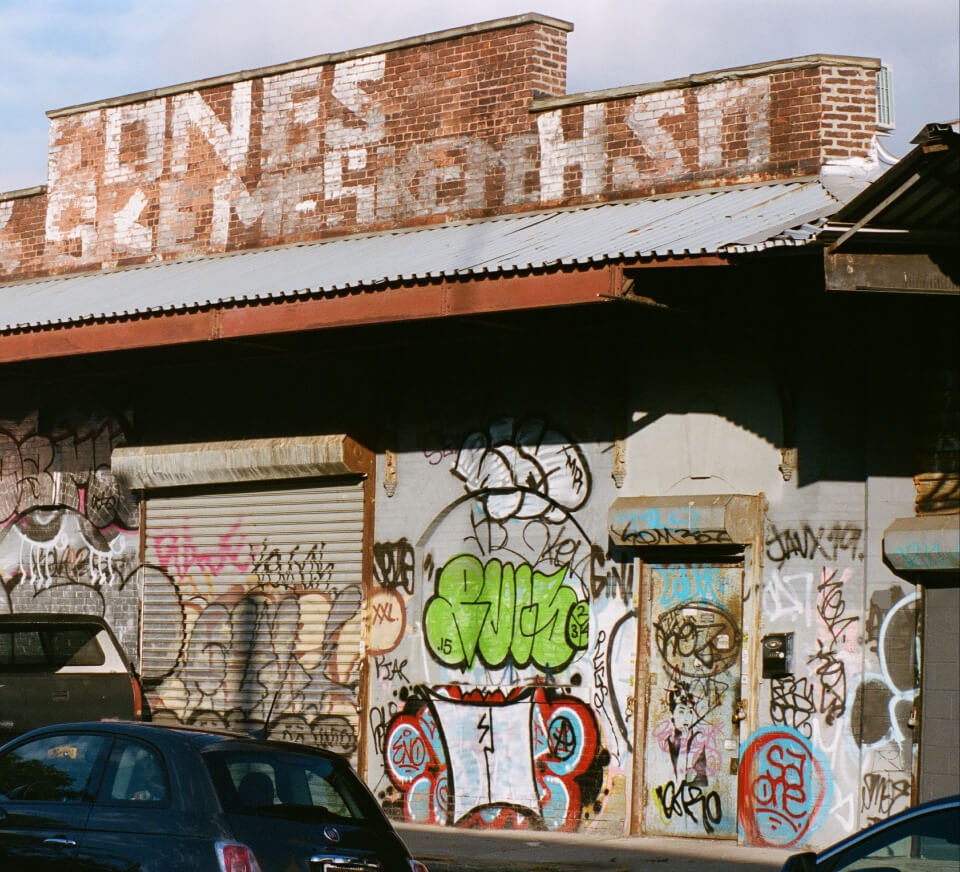 It's all happening in Queens
The home of historic districts has made a name for itself as one of the city's premier exponents of contemporary arts and culture. As well as the myriad of businesses plying their wares under the shared roof of our Box Factory home, there's plenty to do and see if you're hankering for a break from rehearsals:
Tikal Cafe is just down the street from Pirate and is prepared to fuel you with their eclectic menu of vegetarian food — and no it's not all salads. Juices, wraps, breakfast and more are waiting for you at Tikal Cafe.
Queens Brewery is an absolutely humongous hang-out haven with long picnic tables, bar food, and beverages brewed on site. Oh, they serve coffee too. Take a load off and indulge.
The Deep End: this Wyckoff Ave spot knows brunch like you know the back of your hand. Go hungry, leave hunched over.
The Muse is another like-minded creative community celebrating circus and performance art in all its weird and wonderful forms. Try one of their online classes from the comfort of your own home and see what it may inspire in your own creative endeavors.
The Ridgewood Reservoir at Highland Park is a short distance from the studios and will provide you with a peaceful, natural environment in which to collect your thoughts. Take a notebook, lean up against a tree or lay in the grass and let this beautiful park encourage you to keep creating.
Amps - Marshall MG100HCFX 120w Guitar Head, Marshall 1960A 4x12 300w Guitar Cab
Amps - Boss Katana Guitar Head, Marshall MX412A 4x12 240w Guitar Cab
Bass Amps - Ashdown/Fender Bass Amps and Cabs
Drums - Natal Arcadia or Pearl Export five-piece drum kit (please bring your own drumsticks)
Microphones - Stagg SDM50 vocal microphones and stands
PA - Pioneer XPRS PA speakers
Mixer - Alto 1202 12 channel mixer or Proel MQ12USB mixer
what3words location: ///ground.boxer.letter
The Ridgewood studios are located on the lower ground floor of Box Factory, 1519 Decatur St. with a WC-accessible lift.

Get directions via Google Maps.
There are plenty of public transport services available: Bus B20 via Pennsylvania Av / Decatur Street; Subway L & J via Halsey Street; and Subway L & M via Myrtle - Wyckoff Ave