Over Half Of Musicians Will Conceal AI Use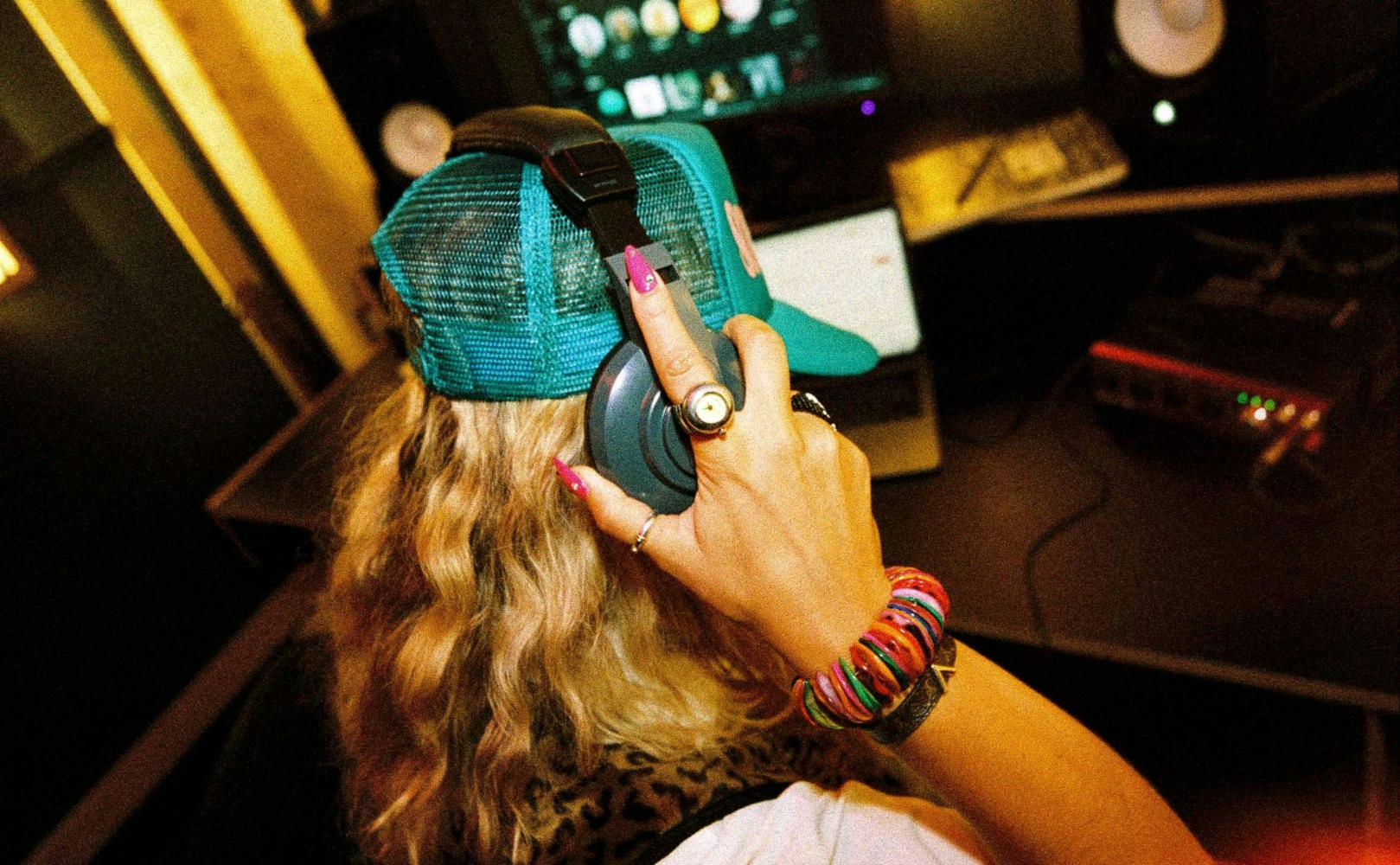 In a recent survey of more than 1,000 artists, we found that only 48% would be transparent about their use of AI in creating songs or records.
We recently spoke to the Pirate community about artificial intelligence in music to find out how many artists are currently using AI in the studio, how many plan to use it in the future, and the specific ways in which it is being employed. We collected insights from 1,141 artists across the UK, US, and Germany, with respondents including band members, singer-songwriters, producers, instrumentalists, and rappers.
The survey revealed a growing openness to AI technology within the music community. 25% of musicians surveyed had already experimented with AI in music production. Among those who hadn't yet, 46% expressed their willingness to consider using AI music tools in the future.
However, the survey also revealed a transparency gap, as only 48% of musicians confirmed that they would inform listeners when AI was involved in creating a song. 53% of respondents had concerns about how their audience might perceive music created with the assistance of AI.
Co-founder and CEO of Pirate, David Borrie, addressed artists' concerns about using AI and being known for its use, drawing a comparison to earlier controversial technologies like Auto-Tune, which artists initially faced criticism for using but have since become common in studios worldwide:
"Understandably, artists are hesitant about adopting AI in the studio, and also hesitant about broadcasting their use of this controversial new technology. It's useful to look back at the introduction of tools like Auto-Tune which faced criticism in their early days, but eventually found their place in the music industry. AI's journey toward becoming a standard tool in music creation may follow a similar path, as artists and audiences alike adapt to this innovation." - David Borrie, CEO, Pirate
We asked the musicians who were already using AI at what stage in the music-making process it was most useful. The most popular answer was 'Songwriting & Composition.' Artists seemed to find AI particularly useful for help with writing lyrics. Some artists described using AI tools to generate "jumping-off points," while others described feeding AI tools their own lyrics for validation:
"I have asked AI to explain the themes and sentiments discussed in my lyrics. It's helped to validate the overall goal of my song writing." - Band Member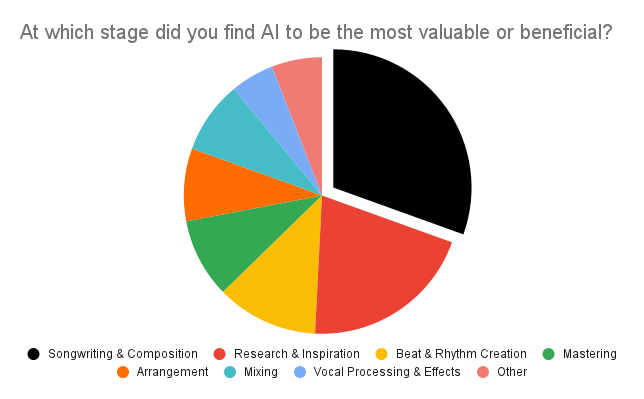 Cristoph Krey, a musician who uses our Brooklyn rehearsal studios with his band, MYAI, stands out as an advocate for transparency in AI use. MYAI employs artificial intelligence for 30% of all their activities, alongside what they've termed 'art intelligence' for the remaining 70%. They believe that this combination helps them harness the benefits of AI without compromising authenticity. Krey, an early adopter of technology in music, partly influenced by his day job in finance, pointed out that the rapid ascent of AI could cause a gulf between those with a background in technology and those without:
"What I see as a negative is, if you don't have any sort of technology background, it is a huge learning curve for a lot of artists to get involved with AI. It's one more thing that artists now have to do on top of everything else that they have to do to create value." - Cristoph Krey, Artist, MYAI
Artists retraining was another trend that emerged from the study. Notably, 55% of artists are actively acquiring new skills in response to ongoing advancements in AI - 28% are learning AI-related skills, while 37% are learning skills unrelated to AI.
Overall, the survey unveiled a mix of excitement, fear, and challenges surrounding AI in music. 'Curiosity' emerged as the primary motivator for musicians embracing AI, followed by 'Enhanced Creativity' and 'Efficiency.' For those who remain uncertain, 'Loss of Authenticity' was the most common concern, often tied to public perception.