A New Wave Of Partygoers Has Hit L.A.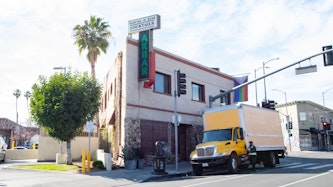 With appetites for live events rising in Los Angeles, Charlie Weinmann explores how venues are keeping up with post-pandemic demand.
In Los Angeles, artists of all kinds along with their supporters are re-entering live performance spaces, clubs and warehouses, equipped with proof of vax or a negative test.
In the current climate, masks typically come off once inside and the party carries on as if the year was 2019 — a welcome change for partygoers from the days of lockdown. However, for organizers, directors, owners and even artists who are booking their own gigs, there are still blockers and red tape to be addressed.
To find out how venues are balancing the appetite of punters with lingering rules, regulations and precautions, I caught up with venue managers, promoters and artists from across the city.
READ NEXT: WHY LONDON'S BEST CLUBS ARE AT RISK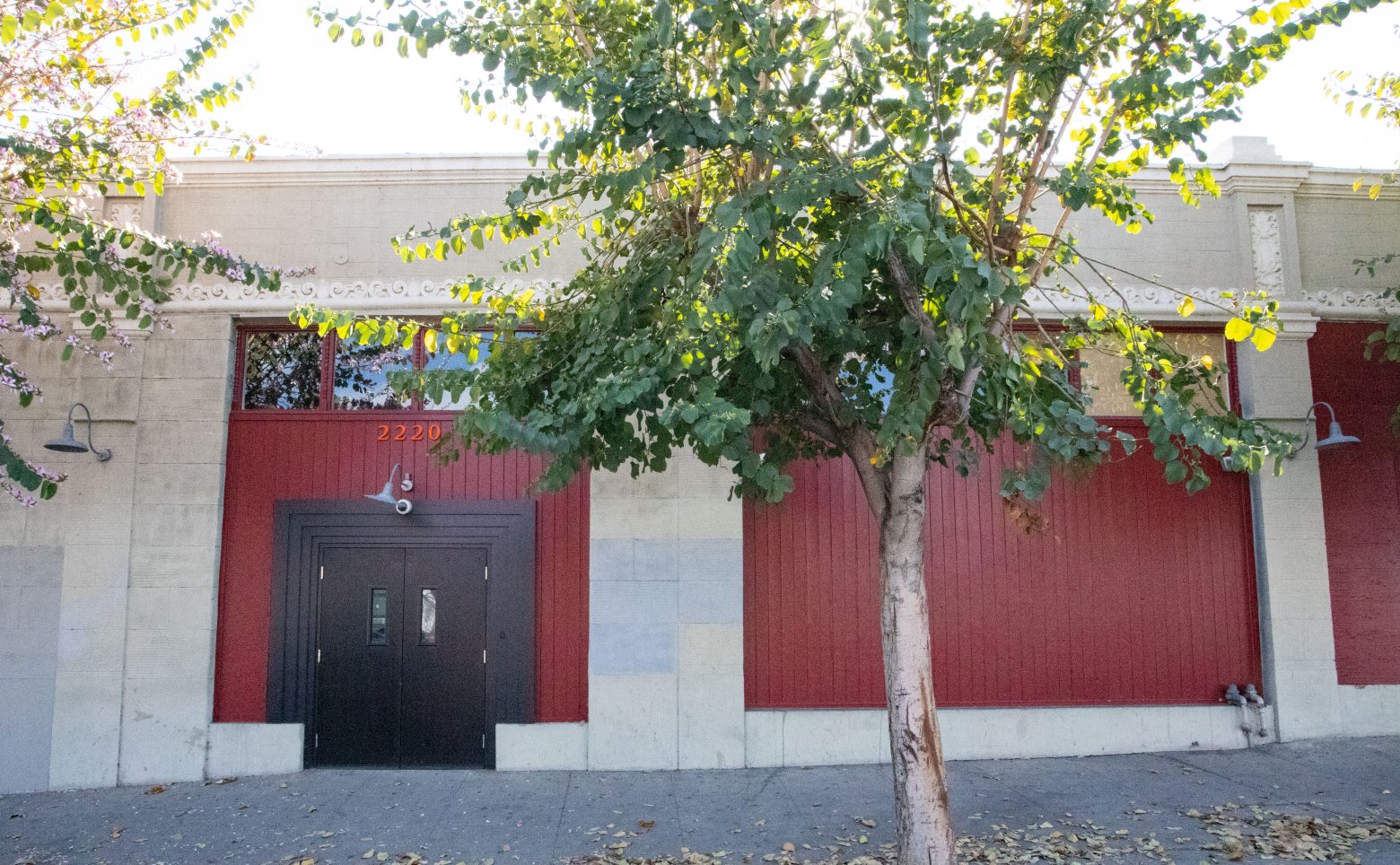 Andrew Maxwell is the Director of 2220 Arts + Archives in Echo Park (fka The Bootleg Theatre). Run by volunteers and supported by a collective of arts nonprofits and independent curators, the space has been a favorite for bands, performing artists and film enthusiasts for many years. Upon reopening, Maxwell was met with unprecedented demand:
"We had already planned to open slowly over a couple seasons, and not be in a rush to fill some hypothetical entertainment pipeline... but what was surprising to us was the sheer appetite for in-person events again."
According to Maxwell, some events that might have drawn 30 or so people in pre-pandemic conditions are now bringing in over 100, meaning an increased need for health and safety precautions:
"As for COVID protocols, we're just keeping close watch on venue safety practices, on test positivity trends, and trying not to do harm, while understanding that living with COVID is increasingly a set of personal choices and risk assessments, as we move toward a situation where the virus is endemic.

For many people, losing culture and community is as debilitating as potential physical health risks. I understand [both camps] — those who want and need to come out, and those who prefer to stay home."
While performance venues like 2220 Arts + Archives continue to roll out schedules and events, so are organisers on other ends of the musical spectrum.
Chris Bowen is a DJ and founder at Bears In Space — a DJ collective based in Silver Lake that hosts and organizes seasonal events and parties. For the independent dance music scene, the pandemic has added to the already stringent protocols put in place by the city — the 2AM curfew for starters.
"For the first year [of the pandemic] we had to completely shut down just like everyone else.

Now that we're back up and running for the most part, I think the main thing is to make sure that all of our events require vaccination for entry — our goal is to keep everyone safe.

Our events always feature a large outdoor space as well which I think helps attendees feel a bit more at ease. We've been fortunate to not have had any issues or complaints regarding the policy thus far."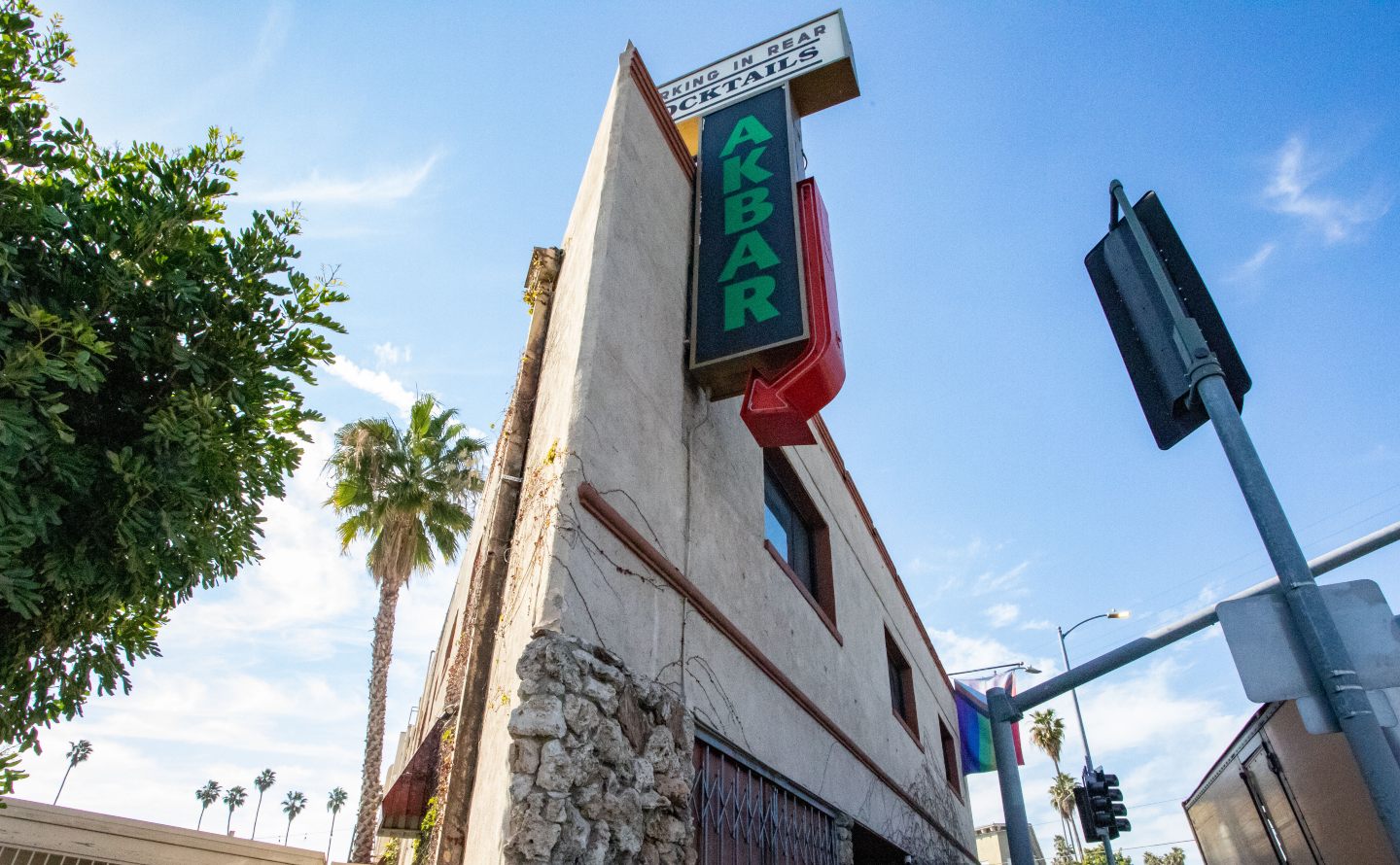 In these changing times when rules and norms seem to fluctuate on a weekly basis, knowing what, or who to trust can be challenging. For the underground rave community, showing up to a party can be a gamble - it might already be shut down by the time you arrive.
Bianca Oblivion is an independent producer, DJ and promoter. The Warp Mode party Oblivion throws with DJs Star Eyes and AK Sports has become a favorite in local circles. In her experience, 'underground' parties are being broken up by police far more often compared to parties thrown by the bigger Techno promoters in the city:
"People are trying to attend more events in person and we're moving away from live-streamed events.

Things are still being postponed, but it seems like generally clubs are trying to stay open. Underground raves and warehouse parties are very much still happening."
Bears In Space's loft parties at Akbar in Silver Lake will resume again in May, and they're starting to tease bigger events for later in the year. With more than a decade of experience organizing parties, Chris Bowen has developed a sunny disposition when it comes to change, despite the challenges:
"We try not to take ourselves too seriously, we're throwing parties not curing cancer.

We really just want people to feel they're welcome and have a good time, our only stipulation being that they appreciate the music.

Inclusivity has always been key. We're a couple of weirdos who love throwing parties for other weirdos."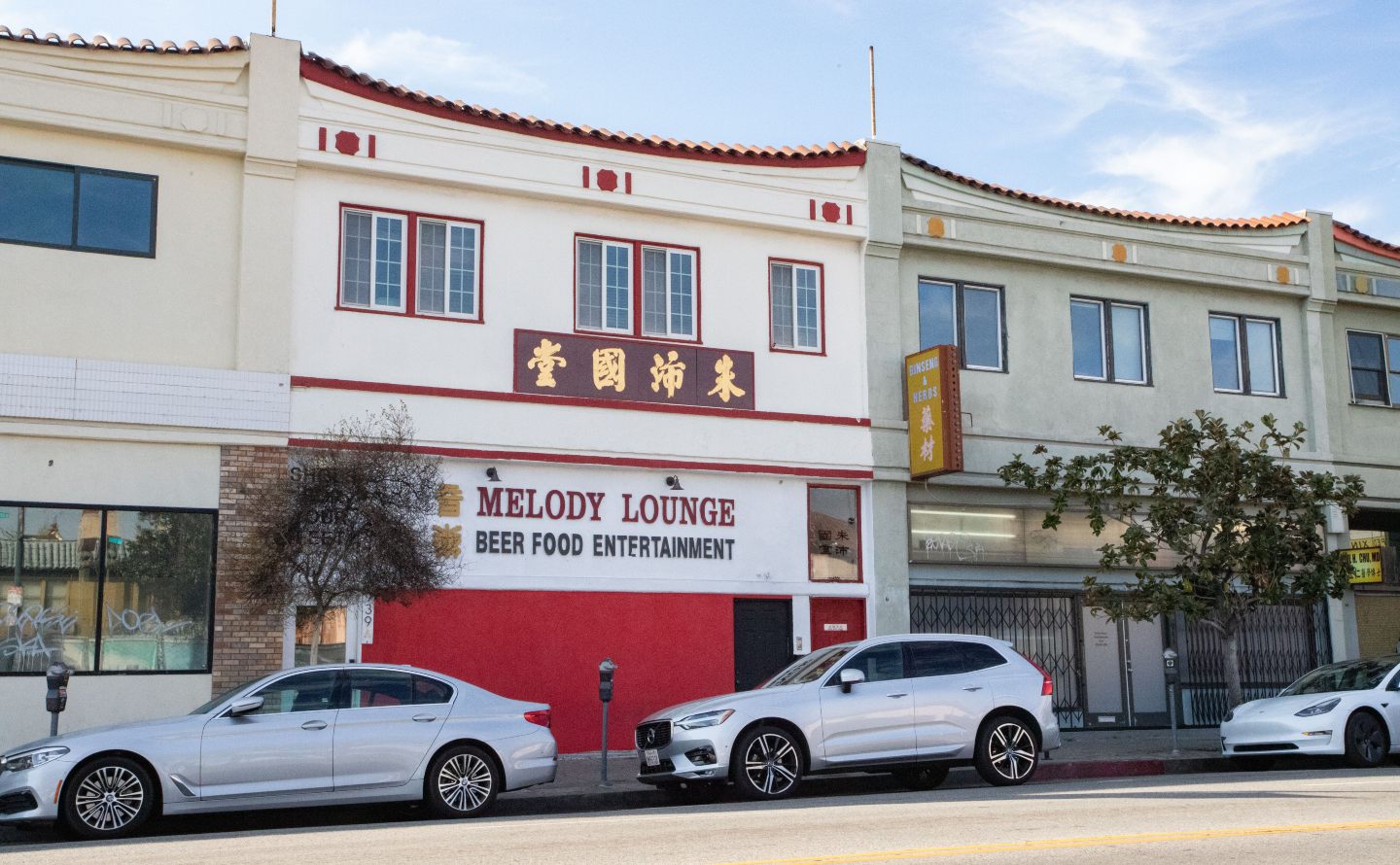 With events coming back to full swing, Bianca Oblivion has also noticed a new wave of artists and partygoers who have emerged over the course of the pandemic, a shift which she finds exciting. However, this new generation are, in part, replacing some parties that no longer exist:
"All these new generations, it's exciting. It's nostalgic too, like, I miss certain crews or parties — but in some ways it wipes the slate clean and allows younger and new people to show up and do their thing. It's cool to see that happening today."
Karen Achar Galindo, a.k.a., MAPAMOTA, is one such new artist and promoter on the scene. She and Oblivion became friends over the pandemic when Galindo started booking Oblivion for gigs, including a monthly residency she still holds at Melody Lounge in Los Angeles' Chinatown. Galindo shines a light on the opportunites for newcomers post-pandemic:
"The pandemic created a void—a kind of ground zero. The way [artists and promoters] have grown the party so quickly is exciting.

Everything feels fresh and new. It's a new era where people are changing how they interact with each other."
She says she notices partygoers and people in the scene being more kind and open with one another, more so than ever before. Before the pandemic, the young DJ noticed more cliques and exclusiveness around L.A:
"The timing [of the pandemic] was sort of beneficial. It provided space to stop for a second and ask what's important and how to move forward.

People seem to be taking things slower and asking how we can do things better."
These days, MAPAMOTA is spending most of her time promoting after-hours shows and parties called Serenity Link and Xtended Release which have quickly gained popularity, drawing near 600 people.
At this moment in time, these sentiments of inclusivity and building community seem to be at the forefront of so many minds in the entertainment industry. It might be described as optimism, or perhaps it's a great redefining of what we want our industry to look like.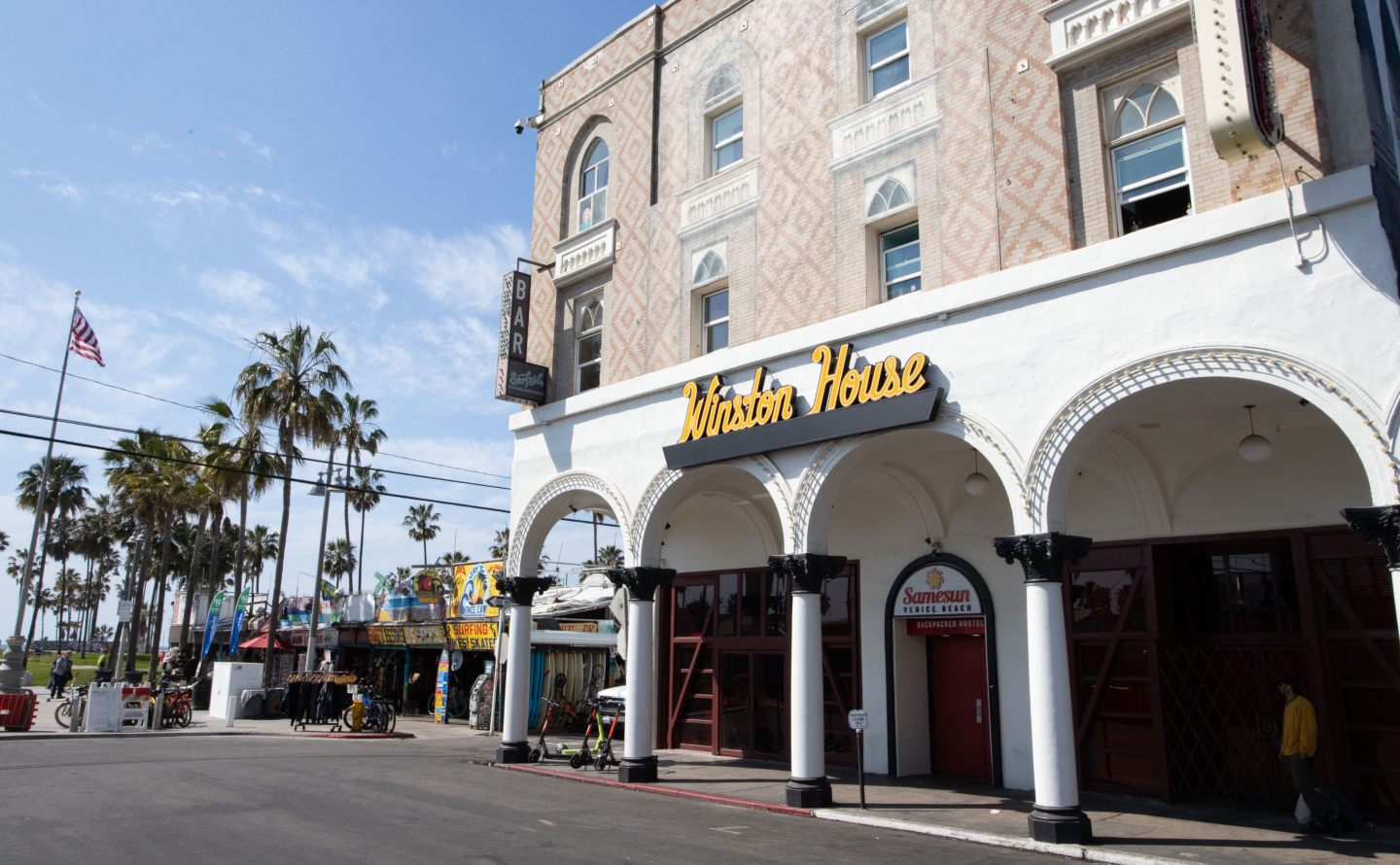 Marta Trapella is the Brand Director at Winston House in Venice — a newly renovated event space, restaurant and bar. The venue doesn't currently announce performances and relies solely on word of mouth, and trust in the curator's ability to provide top-notch entertainment.
Trapella is looking forward to what she's expecting to be Winston House's biggest Summer yet:
"From my perspective, everyone is feeling more refreshed and motivated to go out and do things.

This is going to be our biggest summer yet. At least that's how we feel within the company, and I think how a lot of people feel in the entertainment industry."
Winston House is an aesthetically rich and beautifully designed space, and so it attracts a passionate, hip crowd, which makes for a great built-in audience for the artists that perform there.
The venue was created back in 2015 by founder Corey McGuire to create a safe space for artists to be themselves and do what they love. McGuire would host free shows at his loft that were invite only, which eventually created a tight-knit community of friends and creatives - an ethos that persists today:
"It's the kind of place where you can show up alone and know you'll find a friend." - Marta Trapella
Trapella recalls the peak of the pandemic as a good opportunity to further develop the aesthetic of Winston House, despite having been bad for business:
"Not opening during [the worst part of the pandemic] obviously hurt us, but it also was okay because we perfected the way we wanted Winston House to look and were able to do additional work."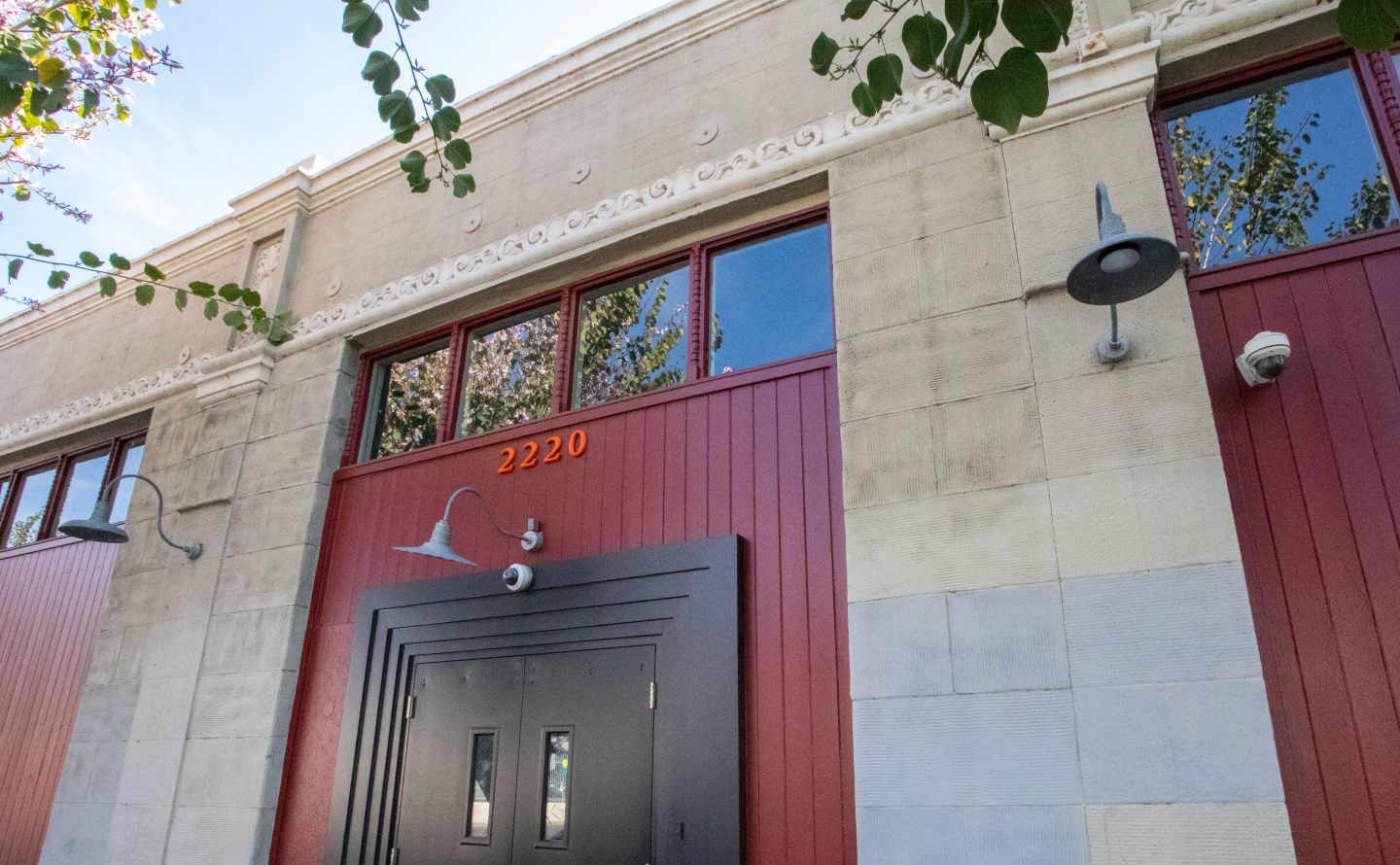 Andrew Maxwell of 2220 Arts + Archives has also seen the light at the end of the tunnel. The optimism he projects about the success of this year for his venue is due in large part to the team of dedicated people he says makes these events possible.
The same is true of Bears in Space, or any awesome underground rave you might find yourself at. These in-person events that we had longed for when they disappeared for a time are finally coming back, and are existing in a totally different world than before.
The desire to build community and to promote art and culture in its purest forms has inspired cooperation, coordination and collaboration, and it's paying off in Los Angeles.
Maxwell for one, is throwing himself into creating a "community arts center" next. Hopefully, this is just one of many new arts projects we can expect to see popping up to accomodate new artists and satiate new partygoers.