Recording Your Music In LA: Why Pirate.com Is An Ideal Choice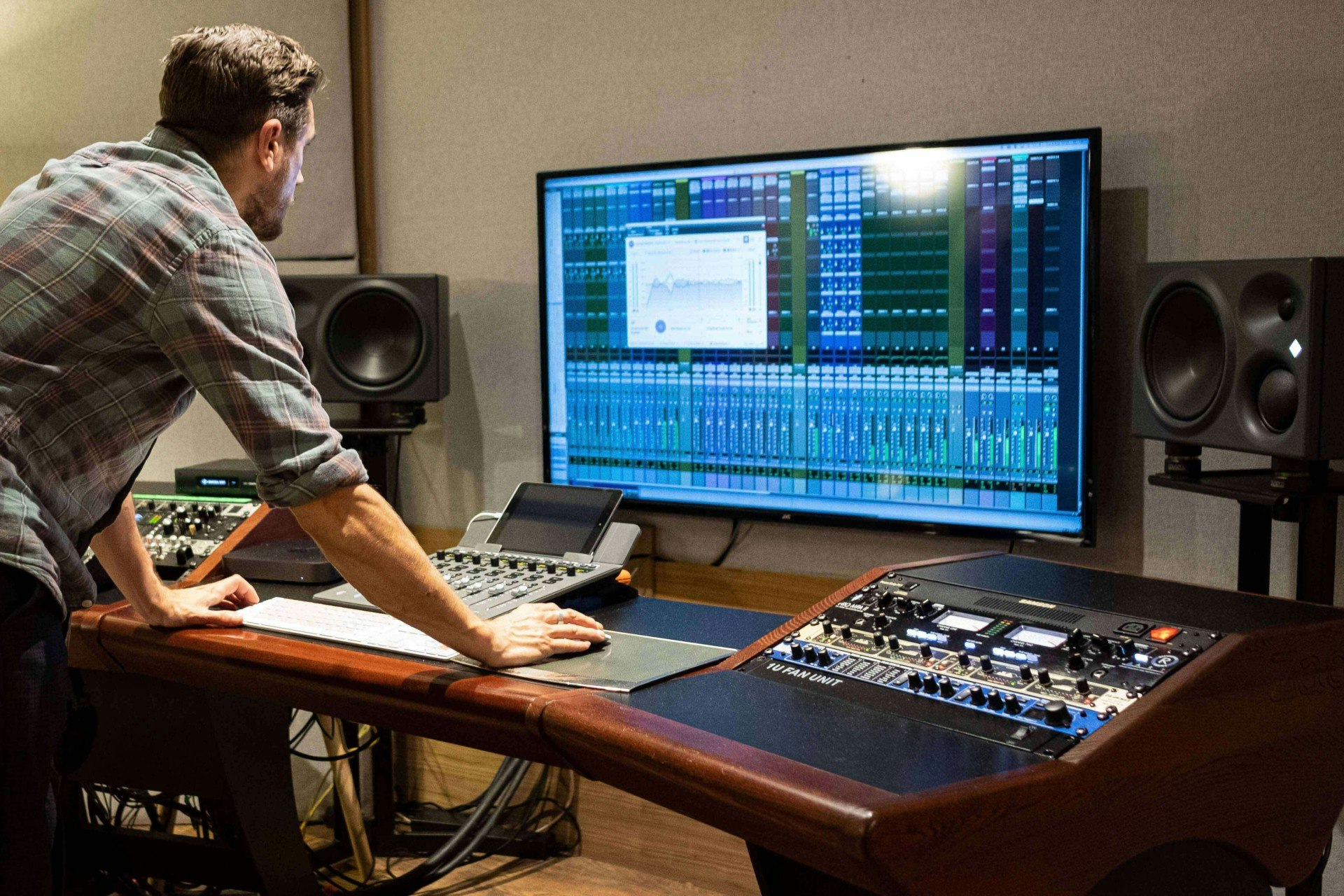 Creating new music is an exhilarating process. It requires creativity, well-honed skills, and inspiration by the bucket load.
When you are feeling inspired, you need to take advantage of it. That means getting your ideas recorded promptly at state-of-the-art professional recording studios.
Pirate knows that Los Angeles is a perfect city for creative inspiration. From the Hollywood sign to the delights of Sunset Blvd, there's something and somewhere to inspire every musician in the City Of Angels.
That's why the city is such a popular holiday destination for music lovers and artists. Many of them even choose to move to LA and make the most of the artistic delights of this beautiful city.
Whether you're a musician living in the city and trying to kickstart your career there, or you're traveling and want somewhere to fuel your creativity, you'll need access to a quality LA recording studio.
That's why Pirate has created two cutting-edge recording studios in Los Angeles, to ensure that musicians have round-the-clock access to the very best recording equipment and acoustics in a professional environment.
We know that there are many options available when selecting a music production facility in Los Angeles, which is why we've put together this guide to why you should choose one of our recording studios.
The Benefits Of Recording In LA With Pirate
When you're selecting a recording studio, you need to know that you're hiring the best environment and getting quality support.
Pirate has rehearsal and recording studios around the world. We pride ourselves on offering a unique recording experience for our artists.
Here are some of the main benefits of using one of our recording studios in Los Angeles for mixing, rehearsing and recording the music for your next project.
Choose From Two Amazing Locations
Pirate has two innovative facilities in LA: our Los Angeles Silver Lake studios and Los Angeles West Adams studios.
Both of these recording locations offer high-quality amenities, including limited free parking, 24/7 access, in-house engineers to maintain the equipment and premises, and more.
Each room comes with centrally-controlled air conditioning, so it's comfortable even in the heat of Los Angeles in the summer. You will also be able to capture your recordings in an environment specifically-designed for sound quality.
Each location has a vending machine to keep you and your group energized during your recording session, and free parking for those of you travelling by car with equipment to carry.
So, whatever you need, Pirate has it at our two studios in Los Angeles. Each location has been chosen to give our artists the very best experience possible.
Our Silver Lake location is based in a unique neighborhood with a funky, modern vibe. It's a safe, residential location that gives you access to a range of artisanal cafes and boutique stores surrounding our studio.
West Adams, the location of our second LA studios, is a cornerstone of the area's history. The area boasts some of the most notable historical buildings and glorious vintage architecture of the city.
We chose both of these locations for their safe, friendly atmosphere, so you'll feel comfortable coming to our rooms to start recording your music.
Live Stream Your Sessions
Listeners and fans need more from musicians than ever before. In today's high-tech age, everyone wants to be able to live stream their music gigs.
If you want to set yourself apart and give your fans the insight into your creative process, then you can live stream your experience at our Los Angeles recording studios.
For DJs, we have ADA-compliant booths, where you can live stream your mixing and create a virtual nightclub experience.
Bands, vocal artists, and musicians can live stream their recording sessions to showcase their creative process to fans.
All of our recording spaces boast high-speed Wi-Fi, so your stream will go without a hitch. You can also record video that you can then use to augment your album content, share on social media, use to create your music videos and much more.
The sky's the limit when it comes to sharing live video content of your recording sessions. Our studios are impressive and professional in design to give your fans an engaging impression of your music.
Record High-Quality Audio With Our Market-Leading Equipment
Recording audio requires a lot of costly kit. From mics to amps, mixing software to speakers, you need to use cutting-edge gear to get the perfect, crisp sound that your audience expects.
If you're on a budget, then buying all of this gear and setting it up in your recording space will often be too expensive.
Furthermore, this kit isn't portable. When you're on holiday to see the sights of Hollywood and LA in all its majesty, you might be able to bring your guitar or another small instrument. You'll hardly be able to lug an entire studio with you.
That's where Pirate can help. We have perfectly-equipped locations all over the world, and we've worked with thousands of artists over the years.
As such, we know exactly what you need to create the perfect sound. In our rental studios, we offer all the highest-quality music recording products, and we're constantly updating our studios so that you get access to the best of the best when you record your music with us.
Get Access To Technical Support During Your Session
When you book a recording booth in many self-service recording studios, you're left to your own devices and have to figure everything out for yourself.
That means you might not get the best results out of your session. Our team knows that artists often need assistance when using unfamiliar recording, mixing and production equipment.
That's why we aim to offer a full-service recording space, where you can get all the help you need when you need it.
At our recording studios, if you're having trouble mastering our high-tech gear, then our in-house musical technicians can assist you.
You can request their help throughout your session. Call our support team at any time of day, and they'll be happy to assist you with your session.
When you're comfortable using our kit and understand how to make the most of the features, you'll be able to capture high-quality audio no matter what you are seeking to create.
If you're interested in advancing your skills in the comfort of your own home, join the community and connect with fellow artists in the area for band openings, how-to guides, exclusive competitions to win equipment and studio credit, and plenty more.
Book Your Studio Easily Online
Booking a recording studio in Los Angeles doesn't have to be complicated. At Pirate, we pride ourselves on offering you an easy way to get access to the best music recording equipment and acoustics in this magnificent city.
Whether you want to kickstart your music career, or you're looking to record your next piece of music, you need access to a quality recording studio.
Pirate offers musicians, DJs, bands, vocalists and artists of all kinds the opportunity to use one of our two innovative recording studios in LA and our other locations worldwide.
When you use our studios, you will receive all of the benefits listed above, as well as our incredible customer support.
Our studios are open 24 hours a day, 7 days a week, so you can book a space at any hour when inspiration strikes.
It's easy to book our LA studios online, so whenever you want to host a recording session in Los Angeles, you can easily do so with Pirate.