What To Look For In A MIDI Keyboard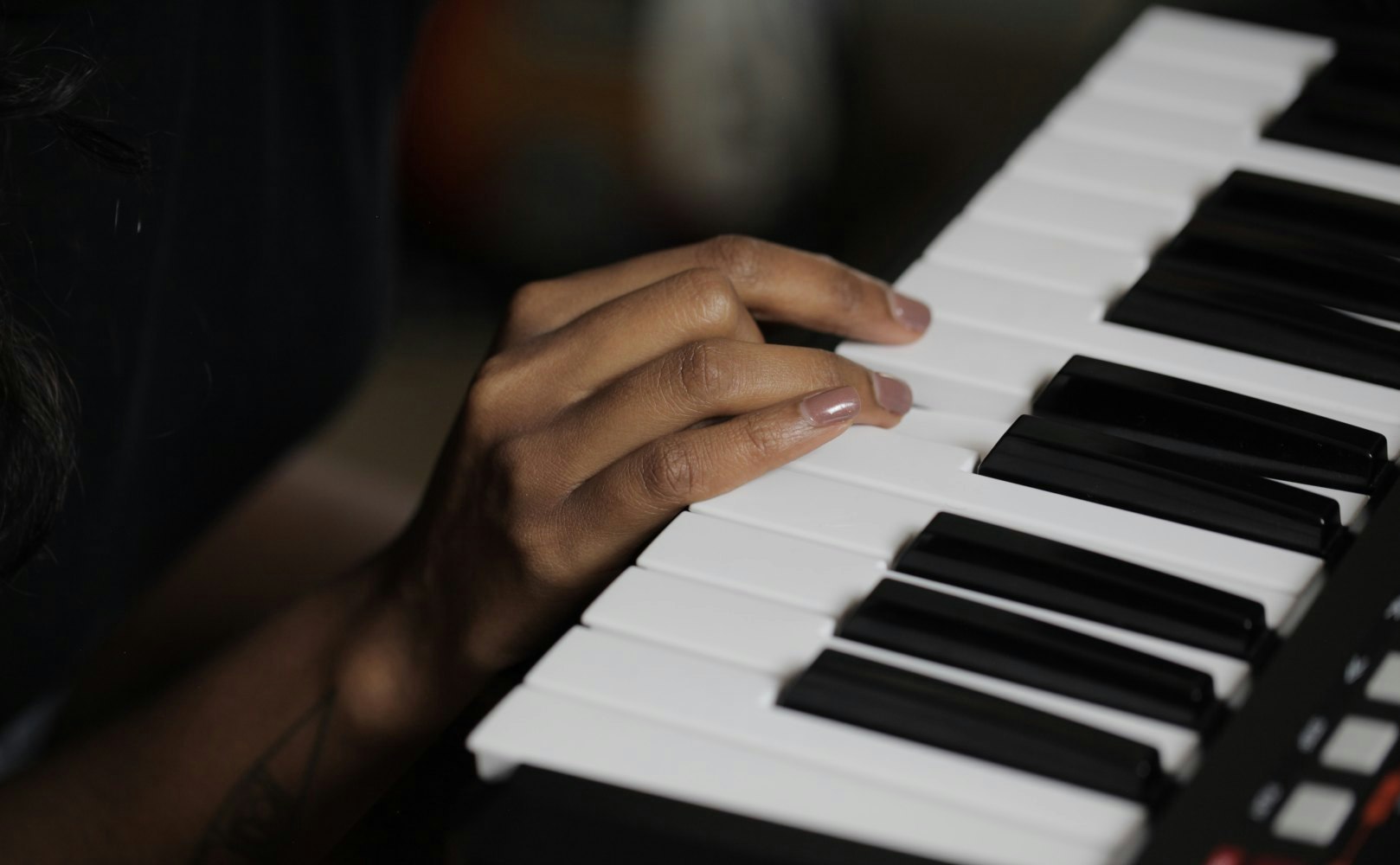 This guide serves as a checklist to make sure that you find the right MIDI keyboard for you.
When learning how to produce music, you'll quickly come across MIDI pianos or keyboards. These come in a range of sizes, with a range of different features, whch can make it difficult to decide on just one.
We know that there are alot of different types of music producers. However, whatever your needs, Christopher Carvalho is here to help you find the right fit.
What Is A MIDI Device?
A MIDI instrument is one that inputs data into a computer or synthesiser, which in turn will convert that data into sound.
Let's say you have your keyboard plugged into your computer. On that computer you have a sampler loaded. When you play a C major chord, it tells the sampler to play C major. Depending on what sounds you have loaded in the sampler, you might hear a guitar playing that chord, or a piano, or even a string section!
The point is that MIDI is simply musical data, it is not an audio signal. It inputs notation data into a sound generator, and the sound generator (synth / sampler) converts that into an audio signal. Think of a player piano with a piano roll fed into it. That piano roll is practically paper MIDI!
What does MIDI stand for?
MIDI stands for Musical Instrument Digital Interface. Think of it as digital sheet music. It's simply the same musical language we're used to but in digital form.
It's been around since the 80s and still holds up as one of the most important standards in music.
A MIDI keyboard is used as an input for analogue and digital synthesisers, allowing keyboard players to play a large range of sounds on the keyboard. It can also be used to connect multiple devices and have them work in sync.
How To Play A MIDI Keyboard
MIDI keyboards need a computer to work effectively, then for most of the time, it's plug and play. Meaning that if you have a relatively modern computer, and a USB-connective keyboard, you'll likely not have to go through any setup other than connecting the MIDI keyboard to your computer via USB.
All you need to play a MIDI keyboard is a computer and a DAW.
If you find yourself with a MIDI keyboard that does not have USB, but instead has MIDI ports, you'll likely need to find yourself a MIDI interface for your computer. However, if you are using one with a standalone synthesiser, you should be able to plug in to the synth using a MIDI cable.
Best MIDI Keyboard Brands
As with tech in general, it's best practice to buy from well established brands. That way you know you'll likely get the support you need, that they will likely be compatible with your system, and that they will hold some of their value.
Here are some of the more established brands in the business:
Roland
Native Instruments
Akai
Arturia
Alesis
Korg
M-Audio
Popular brands will also come with online communities, full of people who've experienced any issues you may come up with.
What to look for in a MIDI keyboard
Depending on your needs, there is a range of options to consider when searching for your ideal solution:
Number of keys
Weight of keys
Size of keys
Software features
Compatibility
USB
Interfacing (Inputs and Outputs)
Support
Amongst others
When looking for your ideal set of keys, consider all of the above, and better still, try some for yourself at a brick and mortar music equipment store.
Depending on the kind of player you are, there are other features you might want to consider:
Aftertouch
Drum pads
Step Sequencer
Pitch Bend
Mod Wheel
Sliders and faders
Expression pedals
Sustain pedals
XY Pad
Buttons
Consider also the context in which you will be using the keyboard. Will you just be using it at the studio, on the go, on the road, on the stage?
Other Considerations
Before committing to one brand or the other, try to see if you can test the tech you're thinking of buying. During this test period, you'll be able to get a good idea of it's sound capabilities, how it's going to look in your studio, and whether it has the right connections to fit seamlessly into your existing production setup.
Sounds
By itself, a MIDI Keyboard doesn't make any sound, it only outputs musical information, notes, velocities, note on, note off etc.
Some will have an in-built synthesiser so you can use it as a standalone instrument if need be.
Aesthetics
Some options on the market certainly look cooler than others. If this is something that matters to you, especially if you have a strong visual, equipment with aesthetic features such as backlit pads and dials can have a positive impact on style.
USB vs MIDI Ports
The answer to this question comes down to what hardware you want to use your keyboard with. If it's just a computer, USB is the way to go. If you want to connect with other controllers and synthesisers, you'll want some MIDI ins and outs on your keyboard.
Where to buy a MIDI Keyboard
Your local music shop will likely have a handful of MIDI controllers available, otherwise you can buy them from Dolphin Music, DV247, Amazon, StudioSpares, and other online retailers.
It's even worth considering buying a second-hand or ex-demo one from eBay.
What software do I need for a MIDI keyboard?
You will likely need no additional software to use your new MIDI keyboard. Modern computers will have a MIDI engine built in, so it will likely be plug-and-play out of the box.
How much does a MIDI keyboard cost?
Most MIDI keyboards that are good for beginners can be had for less than $300.
They might not have all the bells and whistles, but if it's just a jumping off point, and to play in the odd melody, then you'll find plenty to choose from in that price range.
Using a MIDI keyboard on the go
With the advent of the smartphone, tablet, and iPad, myriad ways to use MIDI on a mobile basis have emerged. Apps and softwares including iRig and products Apogee have leveraged the power of today's mobile devices to offer a range of solutions that allow people to use them on the go.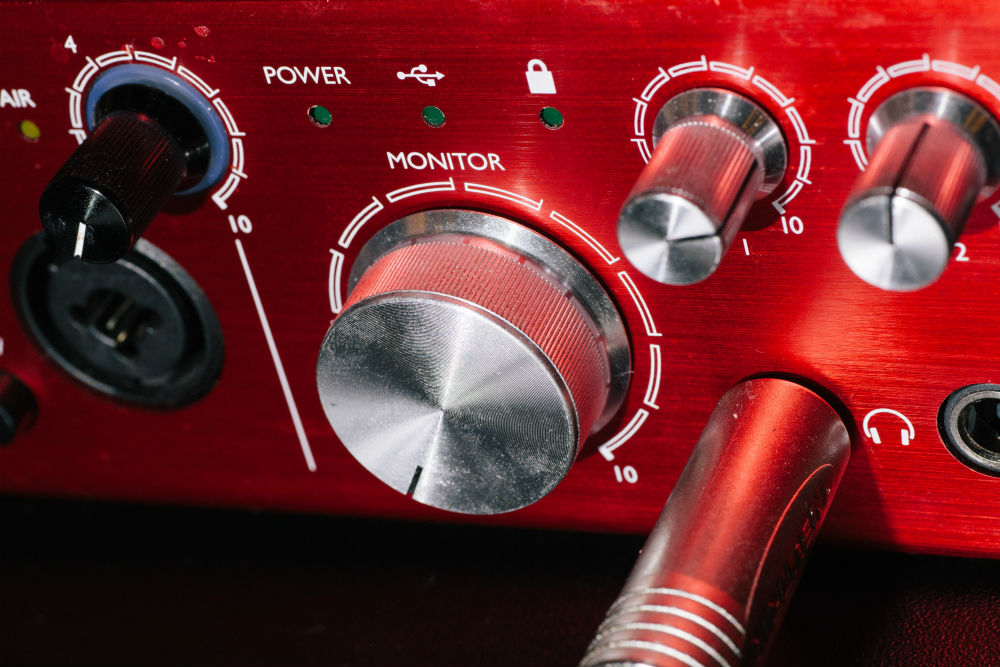 It can be confusing with all of the different keyboards and controllers out there. Make sure the one you go for is well reviewed, has a fair return policy, and a warranty to make sure you're covered for any manufacturing error. You could even search for reviews and demos of the ones you are considering on YouTube.
If you want to learn basic MIDI keyboard techniques before investing in music production equipment of your own, you can book one of Pirate's professional-grade recording studios in the UK, US or Germany.
All of Pirate's studios come equipped with an audio interface, MIDI keyboard, condenser microphone, headphones, monitors and extras as standard. all you need is a laptop to get started.