Discover the Most Ideal Recording Studio for Music Production in NY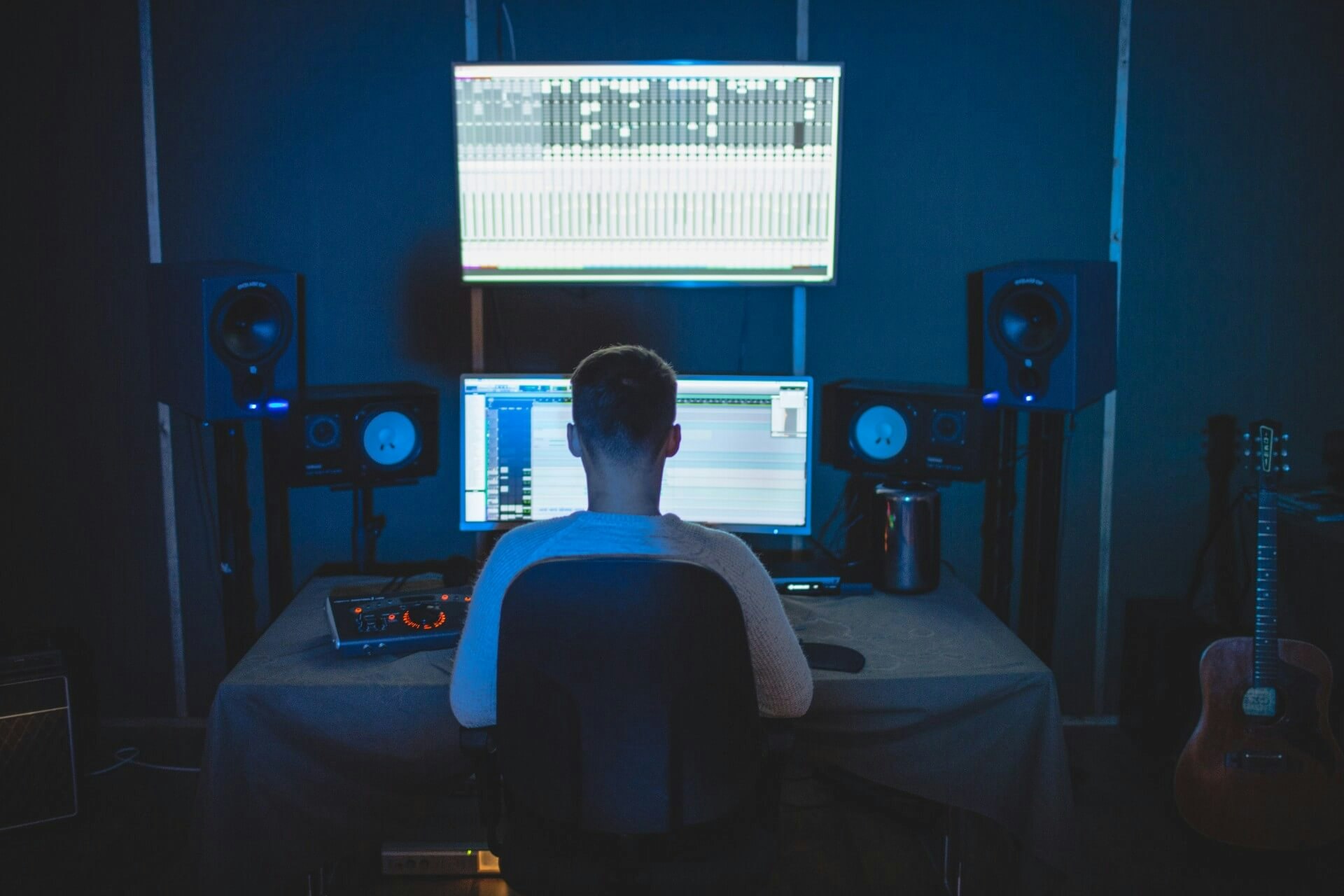 Discover the Most Ideal Recording Studio for Music Production in NY
The New York music scene has a long history of excellence. Some of the world's greatest artists and bands have made their name in the Big Apple.
The city is also home to many world-renowned music producers, celebrity DJs, production companies, record labels and live music venues hosting colossal performances in all genres.
That's why New York is a hub for musicians and music lovers alike. It's the ideal city to begin your music career or indulge your passion on a short trip.
If you're a musician, band member, DJ or music producer spending time in the Big Apple, then you'll need to find a studio for music production in NY.
Many recording studios operate in this diverse and bustling city, so you've got plenty of choices and can find the perfect facility for you.
If you're new to New York and want to find a music production studio, then PIRATE has you covered. We've created not 1 but 3 cutting-edge recording studios in the city.
As we know that music producers and artists have a lot of options when hiring a production facility, we've put together this guide to our New York recording studios and why you should consider using them.
Choose From 3 State Of The Art Facilities
At PIRATE, we love the New York music scene and the creative communities in this magnificent city. That's why, when we were establishing a base in NYC, we knew that we wanted to be at the heart of the neighborhoods that make New York an amazing space for artists and musicians.
That's why we've launched 3 studios in some of the most creative and eclectic areas of New York. We have 2 Brooklyn recording studios to choose from. Our New York Gowanus studio is in the midst of a professional neighborhood, so you can mingle with creatives and visit trendy art galleries at the same time as mixing and recording your new tracks.
Also in Brooklyn is our New York Bushwick studio. We have 23 spaces at this modern studio, which is surrounded by funky street art and fashionable stores, so you can find everything you need in this up and coming area.
If you're looking for a recording studio in Queens, then our Ridgewood music studio could be the perfect choice for you.
Each of our New York music production facilities are located in safe, residential areas. They're surrounded by quirky stores and artisan food sellers so that you can have fun before and after you settle in to mix and record your music.
With 3 recording studios in New York, each with multiple recording and rehearsal spaces, PIRATE is the ideal provider of music production facilities in the city.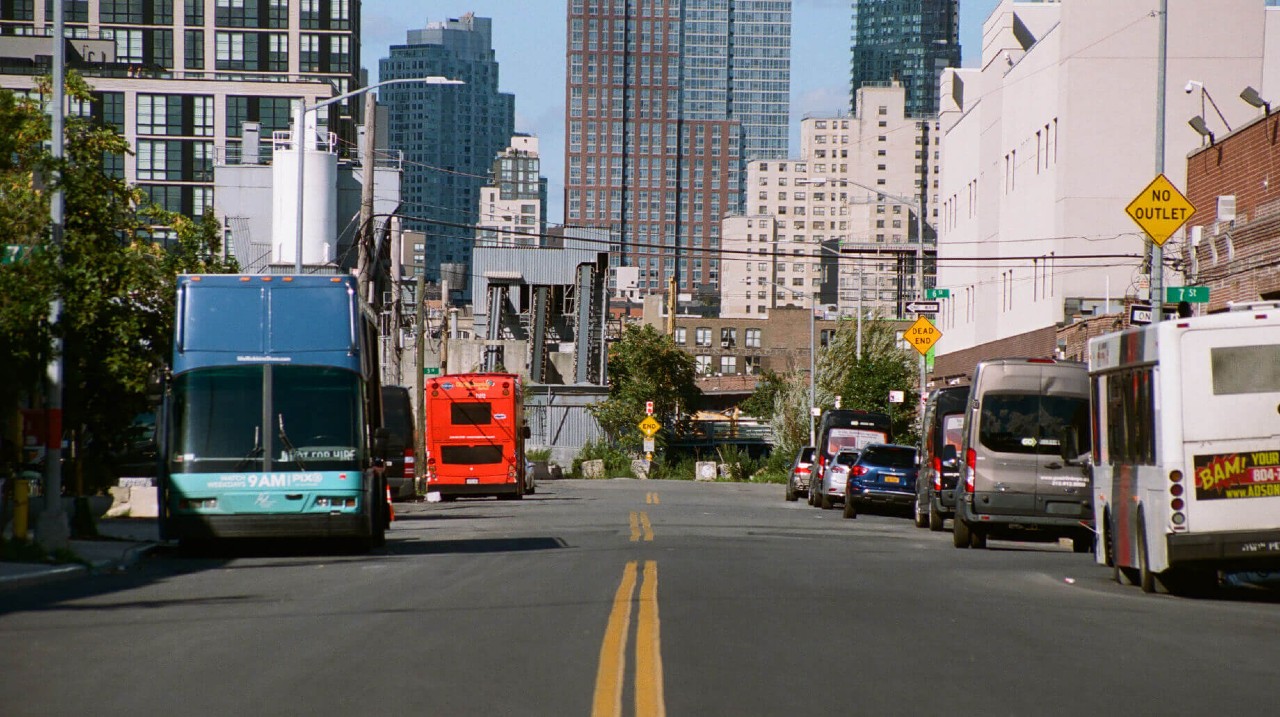 Get Access To The Best Equipment On The Market
Music production equipment is constantly being updated and upgraded, which is why home studio owners find it hard to keep up with the latest trends.
Often, if you create your own studio at home, you find that your gear quickly becomes outdated, and you don't get the sound quality you expect.
That's why we offer you cutting-edge music recording and rehearing equipment so that you can hone your skills without investing in pricey kit.
All of our equipment is state of the art and designed to give you the best sound possible. All of our production facilities have been acoustically-treated, to ensure that interference from neighboring studios is kept to a minimum We have everything you could possibly need for any genre or type of music. Whether you're a solo vocal artist in need of a microphone, a DJ trying to mix electronic music for a club night or a band with multiple instruments, our studios can accommodate you.
Every artist that records at our New York studios gets access to the best equipment available. We're always updating our music production gear, so you'll be able to try out the latest kit and learn trendy mixing and editing techniques.
As well as music production facilities, we've also got everything from music practice rooms to writing studios, which means you'll never need another music studio provider.
So, you've got access to everything you need in one place. If you need a specific type of mixer or cable, then we can help. We can also accommodate your personal equipment, such as instruments and amps.
Writing, performing, recording and mixing energetic tracks can sap your energy. That's why each of our studios also boasts additional facilities, including a self-service kitchen and vending machine.
We also offer all studio users high-speed Wi-Fi, so you can live stream your session and stay connected with your fanbase.
So, you'll be able to create amazing music and have fun when you use one of our New York music production facilities. PIRATE has everything you need in one place at each of our New York recording facilities.
Record Your Music Anytime With PIRATE
Whatever time inspiration strikes, you can make the most of it and lay down your tracks using our recording studios.
All 3 of our facilities are open 24/7. Use our remote booking tool to rent a space at your chosen location anytime, anywhere.
We have secure entrances and self-serve facilities so that you can get started on your recording at any time, day or night.
Our flexible booking system allows you to record and mix your tunes in a professional environment anytime you happen to be in the Big Apple.
You can book and pay for our facilities by the hour, and we have an instantly updated live calendar so you can rent our studios for as much time as you need.
If you run into overtime, then you can check the live calendar and book extra time to stay motivated to finish your projects
Get In-House Support From Our Technical Team
It's not always easy mastering our innovative music production equipment, which is why we have a 24/7 technical support team to support our artists.
When you hire a recording space at one of our New York City studios, you'll not only get access to our top of the range music production kit.
You'll also have all the help you need should you have any difficulties whilst recording.. If you need help with our gear, then we are available to assist you.
Our employees are professional and knowledgeable, so they can help you to learn advanced music production techniques. They'll help you to make the most out of your recording sessions and use our gear to the best of its ability.
They're also experienced in music production and sound design, so they can help you with every aspect of songwriting, recording, mixing and producing your new track.
Book Your NY Music Production Studio Online Instantly
If you're looking to start your journey towards stardom in New York, then you can book your recording space online instantly with PIRATE.
Our NY music production facilities are available 24 hours a day, 7 days a week, so you can use them whenever inspiration strikes.
With our state of the art music production rooms, you can hone your mixing and music-making skills and turn your ideas into the amazing sound that your fans expect.