TikTok For Musicians: How To Grow An Audience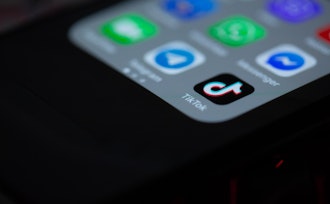 If you're not on there yet, TikTok is probably your most valuable unused music promotion tool. Here's how to use TikTok to engage with your fanbase and grow your audience as an independent artist.
Getting a track ready for release takes time – from sifting through instrumentals that fit your vibe to laying down the vocals that you know people are going to love. So, when the time comes to release your music to the masses, it's worth taking just as much time to get your marketing right.
Using social media to promote new music should be part of any modern release strategy.
In the following guide, we break down the best ways to make your music shine on the most popular social media network out there – TikTok.
Why use TikTok to promote your music?
Since TikTok launched in 2016 it has become one of the most popular social media platforms for musicians to promote their music.
Musicians can reach an audience of over a billion users all in one place.
Artists can showcase unreleased music to get ahead on their marketing strategy.
The app gives you the opportunity to target your audience with affordable ads.
The focus is less about quality and more about authenticity – less about perfect band press shots, all about candid short-form video content.
How does the TikTok algorithm work?
Knowing how the backend of TikTok works will allow you to take full advantage of the platform.
The TikTok algorithm makes recommendations for your unique content feed based on how much you interact with the platform and the content that you like to see. For example, if you add a 15 second snippet of your song to one of your videos, that video then appears on another users 'For You' page which gives them the opportunity to engage with your content. They can like, comment, share, and create their own video using the snippet of the song that you're promoting. The algorithm makes it easy for new people to discover your music by simply allowing the process of audio copying which is a feature that other popular social media platforms don't have.
What is the TikTok music library?
The TikTok music library also known as the Commercial Audio Library (CAL) is a collection of songs and sound effects that are cleared for use commercially.
Music is sourced from emerging artists based across the globe in a variety of styles and genres. This allows individuals and businesses to use music in their content without having to go through the process of obtaining licensing.
How does TikTok pay musicians?
The royalties that musicians receive come from TikTok's revenue.
TikTok has deals in place with music distributors and record labels which allow them to license music for the platform. Artists get paid royalties for having their music used on the app and distributors are responsible for paying these royalties out to the artist.
Platforms such as Distrokid, CD Baby and Tunecore allow artists to upload their music to TikTok as well as streaming platforms like Spotify.
How to start on TikTok
Setting up your account on TikTok is just as simple as any other social media platform. Once you create your profile you can start following accounts that are both similar and different to your own. From there it's all about recording content, choosing the music you would like to promote and clicking share.
Best Video Sharing Practices
Videos should be around 15-20 seconds long.
Videos are usually accompanied by audio in the form of music or voice overs.
TikTok users like to see more personality rather than polished content.
You can pre-record content and save in drafts to post later.
You can merge shorter videos together to create a longer video.
What type of content works best on TikTok?
TikTok for musicians can be an exciting place to keep your fanbase alive and keep your music streaming consistently. Here are a few ways that you can maximise your engagement and increase your listeners:
1. Challenges
Creating a TikTok challenge is a great way to start a buzz around your music whilst users do the promotion for you. The more people do your challenge, the more people see what the new trend is and want to get involved too. It could be a lip-sync challenge to your new single, a dance challenge or a mini quiz on your latest music video.
Collaborations
Collaborating with other artists doesn't limit you to just other musicians. The platform is widely known for its versatility when promoting all creatives including influencers, musicians, businesses and so much more. Working with partners both within music and outside of music on TikTok can spread your content to a wider audience that will drive traffic to your music profiles.
BTS Videos
Behind-the-scene videos are a brilliant way to let your fans know what you're up to and promote your music at the same time. TikTok users like to see how people are in the real world. The more authentic you are with your audience, the more they will engage with the content that you're posting. For an artist, that might mean clips from your latest rehearsal studio session.
Target Musicians
Posting content that engages other musicians is another way to draw attention to your own profile. Leaving video replies on your favourite artists' content or giving a shout out to the songs that you currently have on repeat, can drive potential video views for you in return.
How to choose a song to promote on TikTok?
When considering what songs you want to promote on TikTok you should think about the following:
What part of your song is 'catchy' and will have users wanting to sing along?
How long is the snippet of the song that you want to promote?
Does the song you're promoting fit the target audience you have on TikTok?
TikTok Strategies For Musicians
Define Your Audience
Once you've worked out your target audience it becomes easier to create content that your music fans want to engage with. If heartbreak songs are your style and women are your target audience, then posting content of yourself having a self-care day vibing to your own music can be a brilliant way to connect with them. If your target audience are teenagers that love drill then creating content in collaboration with notable streetwear brands similar to Benjart or Corteiz could be a great fit for your music promotion strategy.
Engage With Your Audience
You can create a simple dance move to go along with snippets of your music that will engage your audience for the long-term. TikTok users love getting actively involved with the content that they see. As more people get involved with the content that you're posting, the more you can analyse who your core fans are that you can connect with more and get them to promote your music.
Post Regularly
TikTok for musicians is beneficial because users aren't browsing the platform looking for lengthy produced content. This makes it suitable to post short-form content that can maximise your engagement. Users want to catch a quick laugh on their break or spend the evening watching quick cooking tips. Leaving your comments on a popular TV show every week or sharing your favourite spots to eat is just as good as promoting your music itself.
5 TikTok Trends For Musicians
Share tips and tricks about your music process with your auidence.
Use other trending sounds on TikTok in addition to your own music.
Use TikTok to show your fanbase your journey as an artist.
Post snippets from your newly released music video.
Show people where you make the magic happen – a clip from a recent rehearsal or a tour inside your local music production studios.
Should You Use Hashtags On TikTok?
Hashtags might not be so important on other social media platforms but when promoting your music on TikTok, they could be the thing that makes your post stand out from the rest.
Even though you can add other hashtags on other platforms such as Instagram and Twitter to allow people to find your content easily, TikTok encourages you to add a lot more hashtags than you would on other platforms.
Whatever your content relates to, create a hashtag for it and find a hashtag that relates to the last. TikTok is still a fairly new social media platform with much more developments on the way to help new musicians break the industry so take advantage of this now.
Paid TikTok Promotion For Musicians?
Using paid TikTok ads can be a great way to build your brand as a musician. The ads manager feature on the app is easy to use and integrated with a flexible budgeting and bidding system that keeps you in control of what you spend.
If you release your music on vinyl or have merchandise to compliment your new album release, using paid ads on TikTok can drive online sales and new listeners to your profile.
If you're thinking about using TikTok as a long-term marketing strategy for your music, posting your content without the use of paid advertising can be just as effective. Using the TikTok tips above, your music could also go viral without having to spend a penny.
TikTok Success Stories
Halle and Chloe Bailey are a duo that are much loved across social media, but with Chloe now focusing on her solo career she has taken to TikTok to stay in touch with her fans. The singer frequently posts covers of our favourite hits with her own spin on them and loves to get her fans dancing along to her content. Giving her audience an insight into what she likes to do outside of the studio not only helps to promote her music but showcases her personality.
TikTok also played a major role in the success of 'Old Town Road' by Lil Nas X which led on to the star winning two Grammys. Ever since, Lil Nas X has been using TikTok to push the boundaries of what musicians look like in their visuals and has inspired other rappers to use the app for their own marketing strategy.
TikTok And The Future Of The Music Industry
TikTok has shot new artists to global fame in a matter of months. The days where it would take a vigorous music marketing strategy to achieve sales and make money from your art are long gone with social media taking centre stage when it comes to making marketing affordable.
Music artists that may never have been heard of (if not for TikTok), are paving the way for the new generation of music.
Tools To Help You Promote Your Music On TikTok
Tunecore is a great tool for uploading your music on TikTok and other streaming platforms.
Hootesuite is a platform that allows you to schedule your posts on TikTok over an extended period of time.
TikTok analytics (available in-app) is the best place to monitor how well your content is performing on the app.
InShot is an easy to use editing app that can help you create more quality focused content.
How To Make Your Music Go Viral
With TikTok, making music go viral has been one of the highlights of the platform since its launch.
Emerging artists have taken their work to the app not knowing that TikTok is well integrated with other popular platforms such as Instagram and Twitter. Once you've achieved viral success on TikTok, it filters into other platforms organically as people wonder what all the hype is about. You'll be getting engagement from people that don't even know that you're a musician but just found your content entertaining and want to get to know more about who you are. This means more fans, more streams, and more royalties.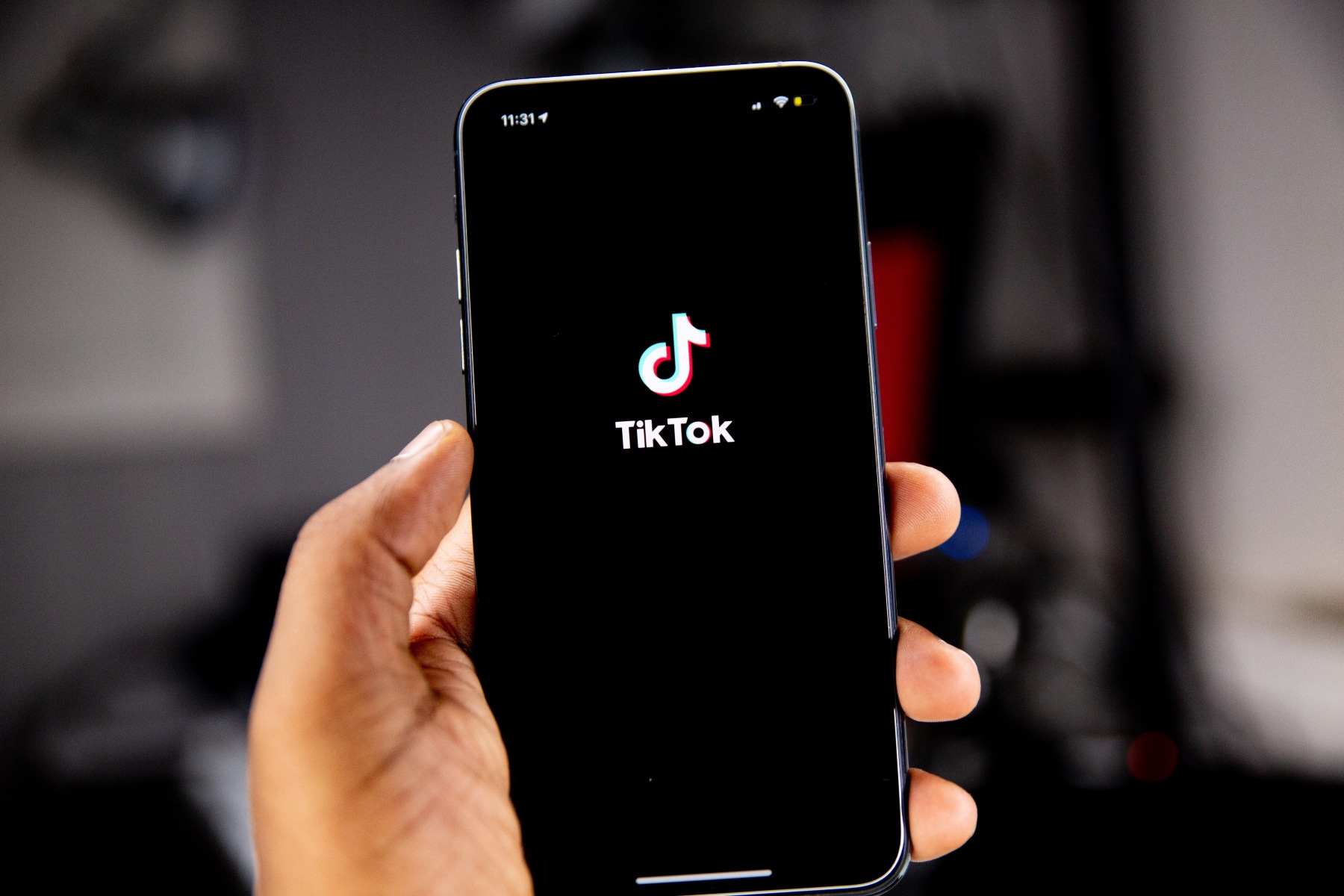 It's safe to say that if you're a musician and you're looking for new ways to promote your work to the masses, TikTok needs to be an essential part of your music marketing strategy.
Social media is a space where all creatives can thrive without having to invest thousands into making their work be seen. TikTok has made it simple for millions of people to see your content daily giving you the chance to build the successful music career you want.