Beginners Guide To VST Plugins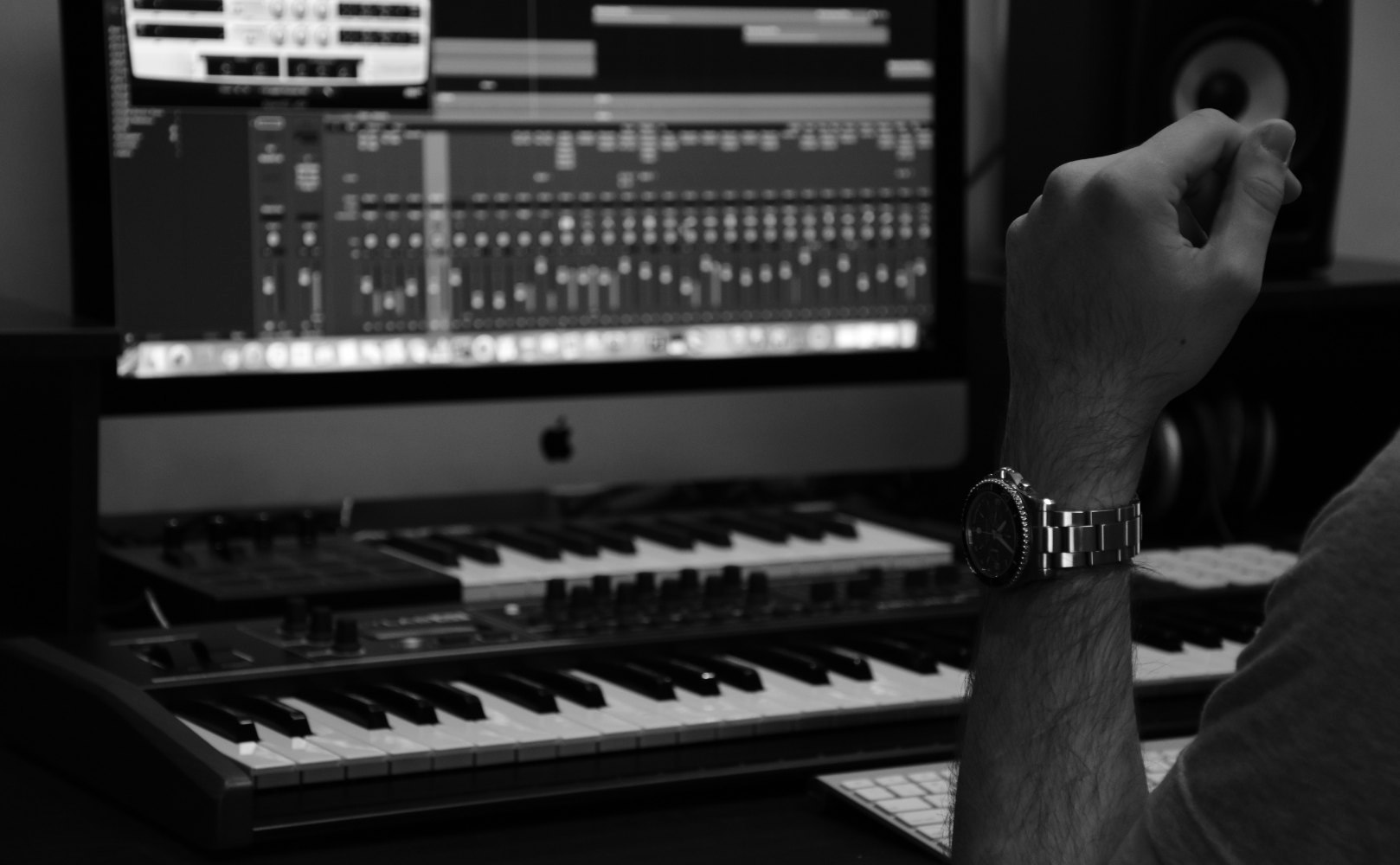 In this guide Christoper Carvalho helps you get up to speed on the concept of VSTs and how they can help you produce more and better music.
If you're learning how to produce music, you've probably come across VST Plugins.
If you've ever tried to write a song using just the software that came with your computer, you'll know that it's possible, but not ideal. VST plugins open up a whole new world of possibilities for composition and arrangement.
This guide will go through everything you need to know about VST plugins from what they are, how to find them, and how to use them.
What does VST stand for?
VST stands for Virtual Studio Technology.
A synth, a sampler, or anything that you load into your DAW to make sounds is a VST plugin, meaning it's quite a general term.
VST plugins are often used as virtual instruments. VSTs are used to replace instruments that producers don't have the capacity to record. Hence, the aforementioned synth VST, but you can also get an electric guitar VST, a drum VST or a VST piano.
What's a DAW?
DAW stands for Digital Audio Workstation. This program is the host of your VSTs and any other kind of plugin you might use.
Popular DAWs include:
Steinberg Cubase
Reason
Apple Logic Pro X
FL Studio
PreSonus Studio One
Cockos Reaper
Pro Tools
Apple Garageband
Ableton Live
Types of VST Plugins
There are myriad kinds of VST instruments available in the market including:
Synths
Samplers
Audio effects
MIDI effects
Synths are some of the more popular kinds of VST as they are the things that make sounds.
Otherwise known as "soft synths", software synthesisers can be considered toys to some, and vital assets in the tool belt of the commercial music producer.
Samplers are instruments that use audio recordings to replicate real world sounds.
Audio effects are used to solve sonic issues as well as more creative purposes.
Categories of audio effects include:
Compressors
Equalisers
Limtiers
De-Essers
Delays
Reverbs
How To Use VST Plugins
Before you start building a collection of VSTs, you're going to need a DAW to host and use them in.
You also need to make sure that your DAW of choice is compatible with the VSTs you want to get.
There is actually a range of plugins formats in audio, including:
The format that's right for you will depend on your DAW and operating system.
For example, if you use Logic Pro X on a Mac, you'll likely need to make sure your plugins are available as AU (Audio Units).
The Best VST Plugins In The Market
There are certainly some more famous VSTs out there.
These include…
Spectrasonics Omnisphere
Xfer Serum
Native Instruments Massive
Native Instruments FM8
Native Instruments Kontakt 6
u-he Hive
Reaktor 6
Sylenth1
Izotope Ozone
These are more in the synth category of VSTs.
Where To Find New VSTs
Plugin Boutique
KVRAudio
Splice
How Much Do VSTs Cost?
Costs vary greatly in the VST world. Some VSTs are small and from indie developers, others are full-scale plugin sweets that offer every sound you ever thought of.
Some are even free!
On the more expensive end, you have plugin suites such as Native Instruments Komplete, which comes with a library of plugins, sounds, and presets.
On the other hand, you can usually buy single plugins such as Native Instruments' Massive buy itself.
You'll likely find more value for money when you buy a bundle, but when you only needs one, you can usually just buy the single VST.
Do I Need To Get New VSTs?
Depending on your needs and what is already offered in your DAW, you might find that you already have everything you need.
Logic Pro X, for example, comes with a large array of 'stock' plugins that cater to many people's needs.
How To Install VST Plugins
When you get a new VST, you'll usually be run through a wizard or installer which will create all the necessary files and organise them into their corresponding files in your computer.
Sometimes it's necessary to restart the computer after installation and before they appear in your DAW when you next open it.
Once you load your DAW, you'll likely find that it scans for new plugins at which point you'll be able to use your brand new VST!
VST History
The VST format is the invention of audio software giant Steinberg. But it has since become an industry standard format for music production and audio plugins worldwide.
Steinberg are the makers of the widely popular DAW, Cubase. But the VST format is used industry wide across a large array of music production programs.
VSTs have had a tricky past when it comes to licensing and piracy.
Piracy was rife in the earlier days of the internet. People sharing CDs and DVDs packed to the brim with cracked software. Advancements in security and the advent of more accessible pricing models have eroded the issue, but it's still out there.
The Future of VST
Looking forward, the future of this technology certainly looks bright.
New advancements in VST technologies come every year.
Not only do we see progress in the sounds they make, but also the business models behind them.
We're seeing more and more companies offering subscription models for beginners wanting to try new plugins.
Subscription offerings aim to make this technology more accessible and do away with the pain of expired licences.
Companies such as Slate Digital make it easier for budding producers and artists to access a wealth of audio tools with a view of making great sounding music at home.
The Best Free VST Plugins
At the time of writing this article, the top free plugins according to KVR Audio are:
Synth1
Crystal
Tyrell Nexus 6
Voxengo SPAN
SQ8L / SQ8X
Dexed
ValhallaFreqEcho
OrilRiver
TDR Nova
KVR Audio is a great place to discover new VSTs and to connect with like-minded individuals.
How many VSTs do I need?
How many VSTs you need depends on what you are making and what you have in your toolkit already.
If you're making electronic dance music for example, you're going to need a collection of synthesisers and samplers to do so.
If you're looking at how to write a song in a genre like rock or metal, you're going to need a wealth of plugins including compressors, EQs, limiters, de-essers, multi-band compressors, dynamic EQs, reverbs, delays, modulators, and much more.
How to learn VSTs
For a given VST, there will be a ton of tutorials that you can watch freely on YouTube.
Otherwise, you can search Udemy or other online platforms for courses that teach a specific VST such as Serum or Massive X.
What to look for in VSTs
At the end of the day, it has to sound good, right? But is that the only thing? There are plenty of other things to keep in mind when shopping around for a new VST, including…
GUI (Graphical User Interface)
Ease of use / intuitiveness
Customer support
Compatibility
Price
Originality
Presets
The last one is of some significance for sure. When you first trial a VST, it's likely it will come with an array of presets, many of which will wow you the moment you play a single note. But don't let the first impression fully define your decision. Be sure you can actually use this thing and refine the settings to suit your musical needs.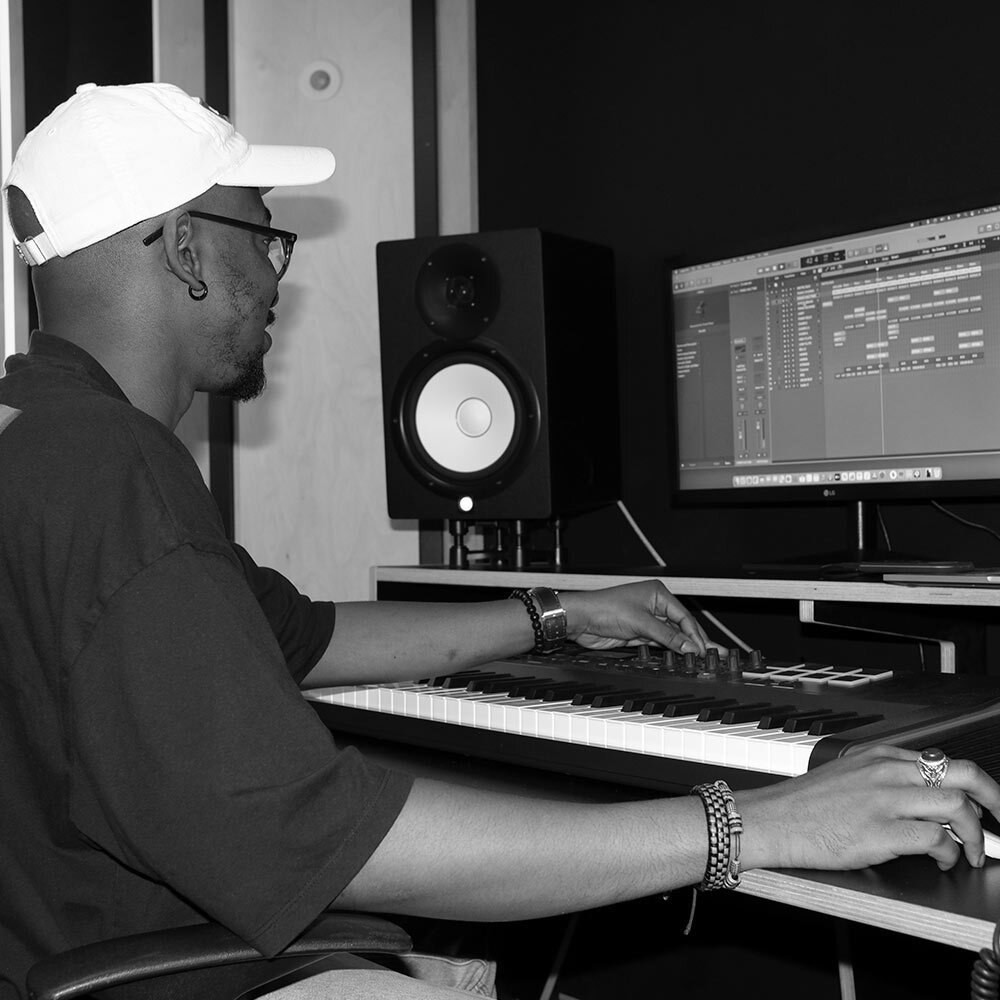 It can be confusing with all of the VSTs and plugins out there. Make sure the one you go for is well reviewed, and that the company provides the support you need to make sure you get the most out of your software. You could even search for reviews and demos of the ones you are considering on YouTube.
To get started learning how to produce music, without buying all of the music production equipment listed above, book an affordable professional recording studio in the UK, US or Germany with Pirate.