The 8 Clubs DJs Dream Of Playing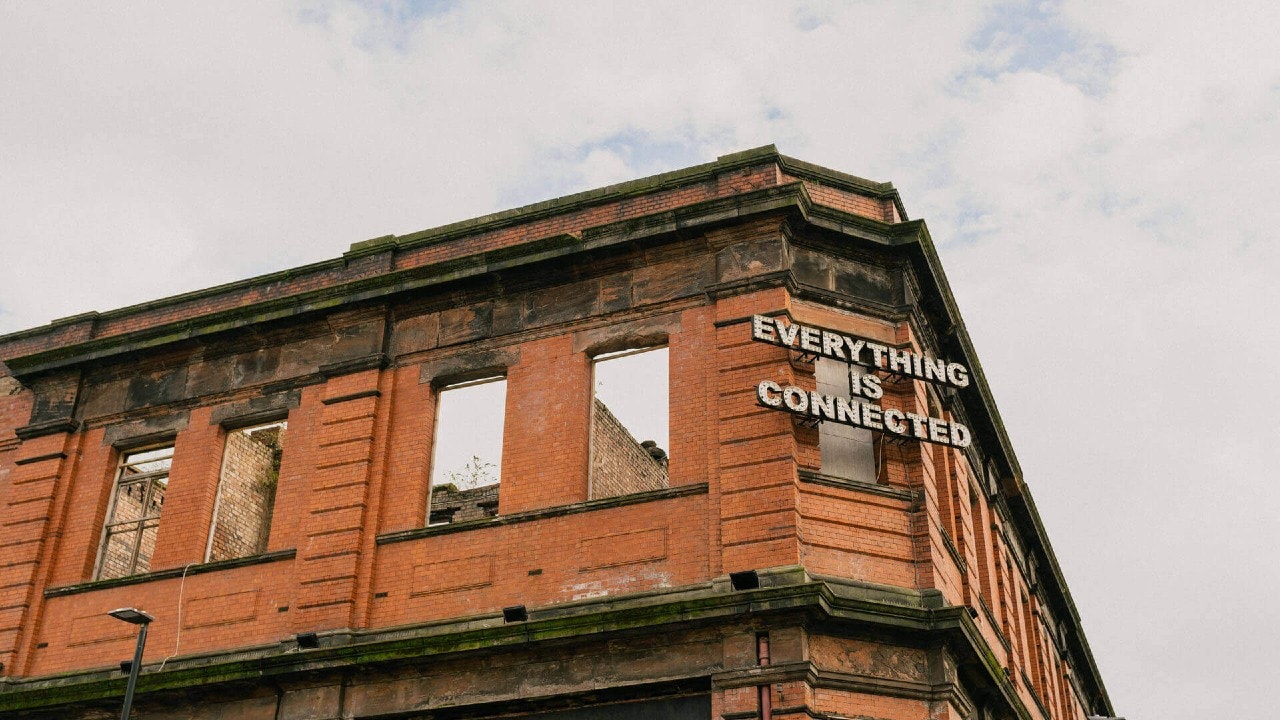 From London to Berlin, Tbilisi to Ibiza, these are the clubs DJs dream of performing at.
Every DJ has a club(s) that they dream of performing at. For some, it's their favourite club to go to or the biggest one. For others, it's a venue they've always wanted to go to and the idea of performing makes the urge even stronger. Many DJs' bucket list gig is the booking that proves they've 'made it', either to themselves, someone else or their wider community.
To find out which clubs DJs dream about performing at the most, we asked our community of over 20,000 DJs - from our London DJ studios to our Berlin DJ studios and beyond - where in Europe they'd most like to play.
From London to Berlin, Georgia to Ibiza, these are the top 8 clubs DJs dream of being booked to play.
READ NEXT: HOW TO GET A DJ GIG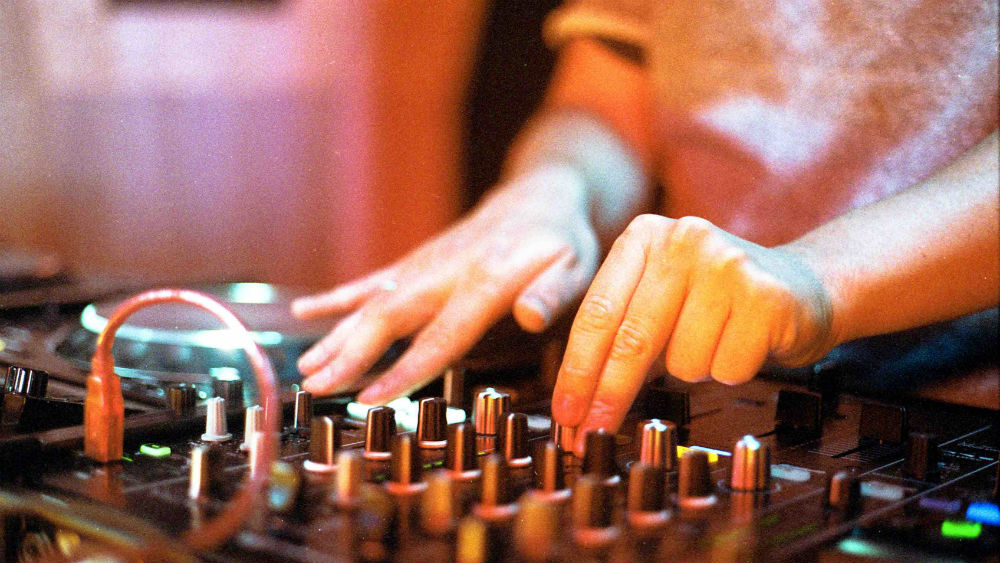 1. Berghain | Panorama Bar | Säule, Berlin
Considered a dance music mecca far and wide, it's unsurprising that Berlin's Berghain topped our poll. The club has three floors: Berghain, a dark main room (mostly Techno), Panorama Bar, an upstairs space (mostly House) and Säule on the ground floor.
To find out what it's really like to DJ at 'the world's best club', we caught up with UK-based DJ/producer and Panorama Bar regular Man Power:
"Panorama Bar will remain unique amongst the clubs I've played around the world. Possibly because I used to go there most weekends when I lived in Berlin, but I think it's more than that. It really has something incredibly special about it.

It might be the only club left that gives me the same feeling of excited nervousness that I used to get going to clubs in Newcastle for the first time as a partygoer, before I got to see 'behind the curtain'.

My first time playing at Panorama Bar I probably sucked because I was so overwhelmed. Thankfully they asked me back and my second time playing was perfect. I've since been lucky enough to play there a lot and it's felt perfect every time.

The last time I played at Panorama Bar they invited me to close and I got to play for 10 hours. This happened just before the pandemic started. When we went into lockdown, part of me that felt like I'd achieved my ultimate gig already so it might not be too intolerable if I didn't get to play anywhere else ever again.

It really is that special, I think you'd be hard pushed to find anyone who has played there that will disagree with me."
2. Amnesia, Ibiza
A jewel in the crown of Ibiza, Amnesia is the self-coined 'temple of electronic music'. Awarded Best Global Club in 2007, 2008, 2009 and 2011 at the IDMA Awards in Miami, it's been considered one of world's most hallowed dance floors for over 40 years.
Josh Butler is considered one of House music's most revered talents which has led to his securing numerous Ibiza residencies. Even so, DJing at Amnesia garnered much emotion:
"I've been lucky enough to play both the main room and Terrace of Amnesia, which was genuinely a childhood dream come true."
3. Fabric, London
Probably the UK's most iconic venue, fabric has survived multiple temporary closures and remained a beating heart in London's dance music scene.
Located in a former meat market, the club is known for its purpose-built, three-room layout and world-class soundsystems.
London-based DJ and presenter NAINA describes performing at fabric for her first post-lockdown gig:
"Playing fabric was an incredible moment for me and is for most DJs. It was my first gig back when clubs re-opened and was completely packed out. The crowd, as ever, were open to hearing new innovative sounds and I got to test a load of Hooversound bits on an incredible system.

What makes the club so special, is knowing you're playing in a space which has had a huge influence on the culture and the rave scene. So many of my favourite artists have walked through those doors to spin records or jump on the mic.

It's a historic and iconic venue and playing there was definitely one to tick off the bucket list."
4. The Warehouse Project, Manchester
Manchester's The Warehouse Project is a club night series running from September through to New Year's Day.
Since it's conception in 2006, it's been run from the disused Boddingtons Brewery in Strangeways, an ex air raid shelter on Store Street, the Victoria Warehouse Hotel and now, the disused Mayfield Depot next to Manchester Piccadilly station.
Irish-born and UK-based DJ Cici performed at the Mayfield Depot last November and she's already looking forward to going back:
"I had such a great time in Manchester the other weekend for The Warehouse Project. Playing in the Depot was amazing and something I'll remember forever.

Manchester has such an incredible history and association with electronic music, from 808 State to New Order. This time, I definitely played to my biggest Warehouse crowd yet. I can't wait to go back."
5. Bassiani, Tbilisi
Situated below Tbilisi's Dinamo Arena, near the Mtkvari river, is one of the greatest nightclubs in the world - Bassiani.
Starting out as a warehouse partly less than a decade ago, the olympic-sized circular Bassiani has helped to make Tbilisi a dream destination for Techno DJs and fans alike.
I asked London-born, Berlin-based DJ, producer and visual artist Call Super what makes a DJ set at Bassiani special:
"What makes it special is what makes every space in Tbilisi special. It is a crowd that finds its greatest release and catharsis in the floatier, more abstract records I like to play.

The first time I played there it took a moment to recalibrate and build a set away from the usual peaks that crowds crave. That certainly goes for the upstairs space. The downstairs space is a bit more obvious, euro-techno orientated thrill. Still open-minded for that kind of crowd though."
6. Tresor, Berlin
Tresor Club is housed by a 22,000m² large abandoned power plant on Köpenicker Straße in Berlin's Mitte neighbourhood. Inside are three floors connected by a labyrinth of concrete passages: Globus and +4Bar for House and experimental electronic music as well as the famed Vault.
We caught up with Techno DJ, live act and Tresor regualar Roberto (AKA Fossil Archive) to find out if performing at the club is everything it's cracked up to be:
"Having played regularly at Tresor in Berlin over the last ten years, I have been able to gain a deeper understanding of Techno music. It has been the ultimate schooling for me as a DJ and Live act.

Whether it be playing the opening, peak time or closing, the club and it's dancers provide a platform for you to really express yourself.

One of my fondest memories was playing a 6 hour closing set there in the summer of 2016. I finished with a wonderfully emotional record by Stephen Brown and danced on the floor alongside the other ravers at the end. We eventually walked out of there at midday on Sunday, opening the doors to blazing sunshine outside."
7. Watergate, Berlin
Known for its LED lighting panel that spans the entire length of the top floor of the club, Watergate is a split-level, two-room club mostly playing host to House and Techno parties.
Techno DJ and producer Andrew Moore has performed at Watergate several times since moving to Berlin from his native UK. He recalls his first time:
"Before I had even been to Berlin I had heard of the three mega clubs, Berghain, Tresor and Watergate. So when I was asked to play at Watergate I was very excited as it's a milestone in any DJ's career.

The club is situated accross the River Spree from the East Side Gallery with views of the Spree and the famous Oberbaum Bridge. I was doing the closing set at Watergate and the people were all there for the music and with the spectaular views it was a very special moment. I actually live on the same street as Watergate which made it even more perfect!"
8. Printworks, London
Housed on the vast site of a former printing works, Printworks has quickly become one of London's top club venues since its opening in 2017. It's retained the industrial fixtures and fittings of the original printing rooms, making the space instantly recognisable.
Having recently graced the decks at the London superclub, we reached out to Bklava, one of the UK's most exciting emerging DJs.
A typcial Bklava set might see her cut from her own productions, through Breaks, UKG and House, peppered with sounds of Acid, D&B or Jungle. Asked how this went down at Printworks, she suggests it's every bit as fun as you'd expect:
"Performing in a place like Printworks is surreal. It's an experience to remember and the venue itself along with the nights they've put on is so impressive. So it felt great to be given the opportunity to be a part of that."