4 Ways To Make It in the NY Music Scene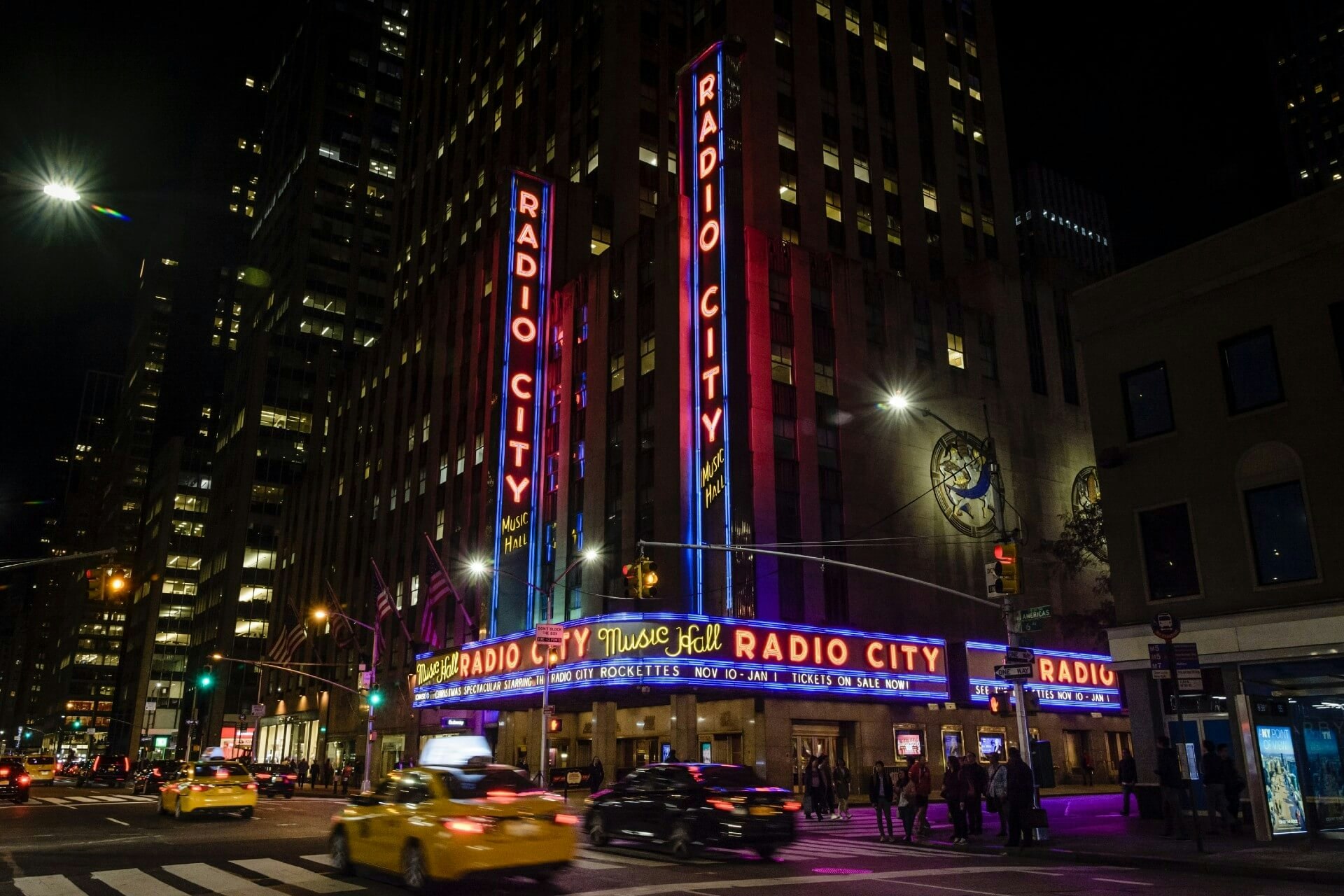 4 Ways To Make It in the NY Music Scene
New York City is one of the primary cultural hubs of the United States and has launched the careers of many prominent bands, artists and musicians.
From Bob Dylan to The Ramones, Patti Smith to Blondie, a plethora of talented musicians and groups have cut their teeth in this diverse and magnificent city.
Today, New York remains a bastion of live music and a perfect location from which to launch a successful music career. It still plays host to many artists from across the musical landscape, and many high-profile stars call the Big Apple their home.
NY live music is bustling in this day and age, and is a place of pilgrimage for many artists of all genres. It has one of the most eclectic music scenes in the world.
Whether you're moving to NYC to take advantage of the thriving New York music scene, or you're planning the trip of a lifetime, you need to make the most of your time in this phenomenal city.
That's where Pirate.com can help. We've established 3 studio spaces across the city to help creatives of all backgrounds find their flow.
To find out more about what we believe every up-and-coming musician, DJ, band and creative needs to do in New York to achieve success and make the most of the NY music scene, keep reading.
Check Out Live Gigs At Some Of The Big Apple's Greatest Music Venues
Watching live gigs and attending music festivals is the perfect way to find inspiration and meet like-minded music lovers.
In New York, you'll be spoiled for choice when you're selecting your new favorite live music venue. There are plenty of places to choose from, whether you love club music or hip-hop, rock or even folk music.
Here's a list of a few of the biggest venues in New York that show live concerts and host festivals that you could explore.
Madison Square Garden: A household name, Madison Square Garden (known by New Yorkers as simply the Garden or MSG) is a 20,789 indoor arena that plays host to many illustrious musical performers. The venue has a range of eateries and food courts, as well as a stunning roof garden with a view over this gorgeous city. Everyone from Billy Joel and the Rolling Stones to Elton John and Justin Bieber have played at this historic venue.
Forest Hills Stadium: Having reopened in 2013 after extensive renovations, this former tennis stadium is now home to many amazing gigs from popular bands and musicians. It's an incredible venue where major musicians, such as the Chainsmokers and Mumford and Sons, can create spectacular gigs for up to 13,000 revellers.
The Bowery Ballroom: Over the years, the Bowery Ballroom has cultivated a reputation for being a stylish music club. With a capacity of just 575 people, it's an intimate space that often plays host to cult bands and the rising stars of the music world. The historic building is beautiful and makes for the perfect backdrop to an enjoyable night of music and socializing.
Radio City Music Hall: Located in the renowned Rockefeller Center, this prestigious space is home to the globally respected dance troupe, the Rockettes. The hall hosts a wide range of performances, as well guided tours, so it's a must-visit for every music lover who's spending time in NYC.
Irving Plaza: In the 1970s, this ballroom-style space was converted into a rock music hub, which has since hosted genre greats from Pearl Jam through to The Ramones and many others. If you love rock music, then making a pilgrimage to Irving Plaza is a must when you're spending time indulging your passion for music in New York.
The Hammerstein Ballroom at Manhattan Center: This modern hub of the New York music scene welcomes artists from all genres. Whether it's country music acts such as Midland, or pop stars such as Louis Tomlinson, there's something for everyone at the Hammerstein Ballroom.
Barclays Center: Home of the Brooklyn Nets Basketball team, the Barclays Center is a multi-purpose indoor stadium with a capacity for 19,000 spectators. It has hosted many incredible gigs and is an ideal venue to choose if you want to enjoy a spectacular musical experience.
Apollo Theater: A beautifully restored music hall located in the heart of Harlem, Manhattan, the Apollo Theater is a cozy and unique space. It has a long history of hosting unforgettable musical performances, so if your favorite artists are playing at the theater, it's a great place to visit and soak up the atmosphere and old-world charm.
That's just a small selection of the music venues that you could visit in New York when you're exploring the city's diverse music scene.
New York is the biggest city in the United States, so there are plenty of smaller, lesser-known venues and clubs that will offer you a fantastic experience.
So, the best advice we can give music lovers in NYC is to explore this glorious city and find the best place to watch the artists you love.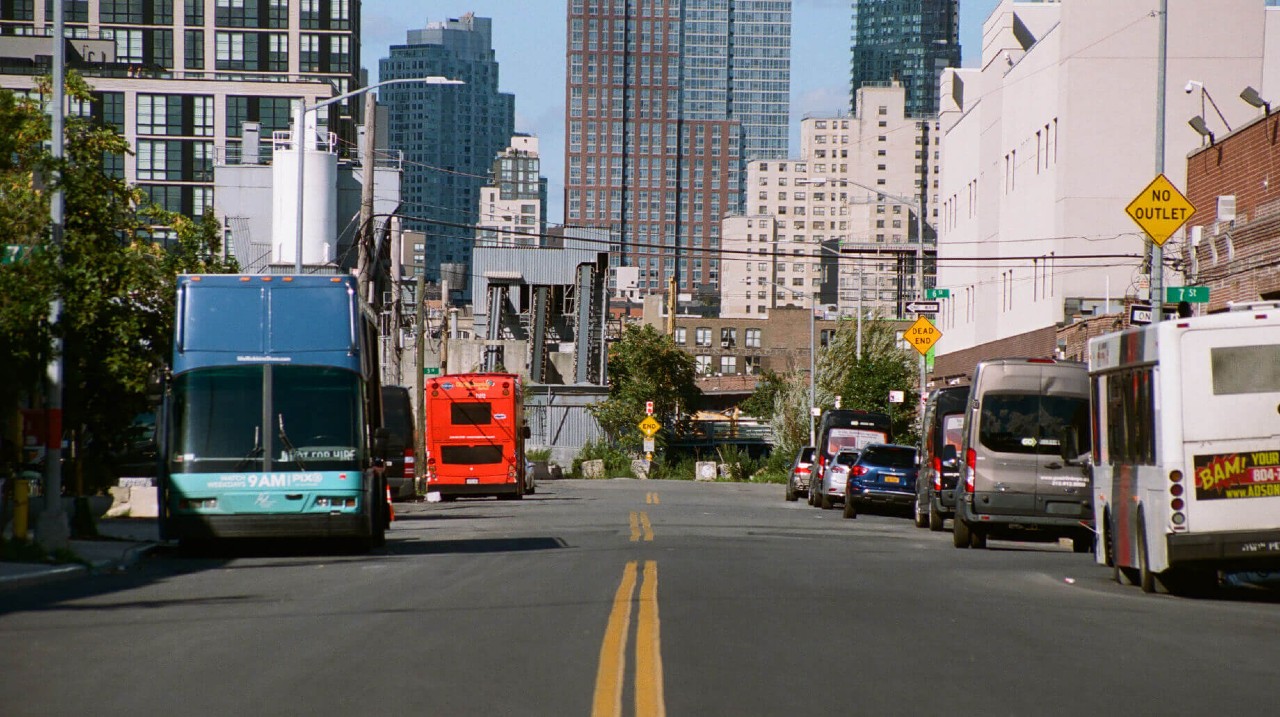 Network With Music Industry Insiders
While you're in New York, you should consider networking with some of the greats of the NY music scene.
Many major record labels, including Loud Records, GOOD Music, Universal Motown Republic Group and a variety of others, all call the Big Apple their home.
As such, many music-industry insiders are living and working in the city, and they are always on the hunt for new talent and contacts.
So, whether you're watching a concert or attending a dedicated music-industry networking event, you should constantly network and work to integrate yourself in the New York music scene.
When networking among music industry pros, whether in New York or anywhere else in the world, you always need to be prepared. So, carry a set of up to date business cards with your information on them.
By keeping your business cards handy, you can share your contact info with any industry experts that you happen to meet. It's surprising where you can find them and who you can meet in this diverse city, so always be ready to discuss your work and make an amazing impression.
Essentially, networking means going to the hottest music scene hangout spots, concerts, clubs and parties in NYC. That means you get to have fun and find success in the music business at the same time!
Find The Recording And Rehearsal Space You Need In NYC
All musicians need a space to practice and record their latest songs. Whether you've moved to the Big Apple to launch your music career or are simply passing through New York, you need to choose one of the city's rehearsals and recording spaces.
Pirate.com offers some of the most innovative facilities on the market, and we've got 3 bases in New York City to offer to artists, DJs and performers of all types.
In Brooklyn, the cultural hub of NYC, we have two incredible studio spaces. Both our Bushwick studios and Gowanus studios are 24/7, full-service recording and rehearsal spaces.
As well as these two spaces, we also have a base in the diverse and rapidly expanding neighborhood of Queens. Our Queens studios are based in the heart of Ridgewood's up-and-coming community of amazing artists.
At all three of the Brooklyn recording spaces and Brooklyn rehearsal studios, we offer a range of facilities for all our musicians.
We've got everything from free parking lots to high-speed Wi-Fi, as well as vending machines, hot beverages, kitchen spaces and quality air conditioning.
And of course, we've got the best recording and mixing equipment on the market. We welcome everyone from DJs to bands and solo artists from all music genres.
So, you'll always be comfortable and get the very best service when you use our New York City recording and rehearsal facilities.
Get Support From Local Music Experts
When you're new in any town, it's vital that you use everything at your disposal. So, when you're looking to get involved with NY live music, you should try to find as much support as possible.
If you hire one of Pirate.com's New York premises, then you can get support from our team of in-house technicians while you work.
When you need help, they'll be there to show you how to use our top-of-the-range gear and offer you the benefit of their expert advice.
Once you're all set, they'll leave you to enjoy the rest of your session. You can always call them back if you need them.
It's not just our in-house studio team that supports musicians and helps them to reach their full potential.
As well as our support staff, we also offer a range of free online resources through the Pirate blog so that you can get regular updates about the global music scene.
If you'd like to launch your career in New York City, then book your New York rehearsal and recording space online today. We'll help you to start your career as a professional musician the right way.
Best of luck becoming a household name in the NY music scene. If you need a hand, you know where to find us.
Pirate.com