75% Of Artists Make A Loss When They Release Music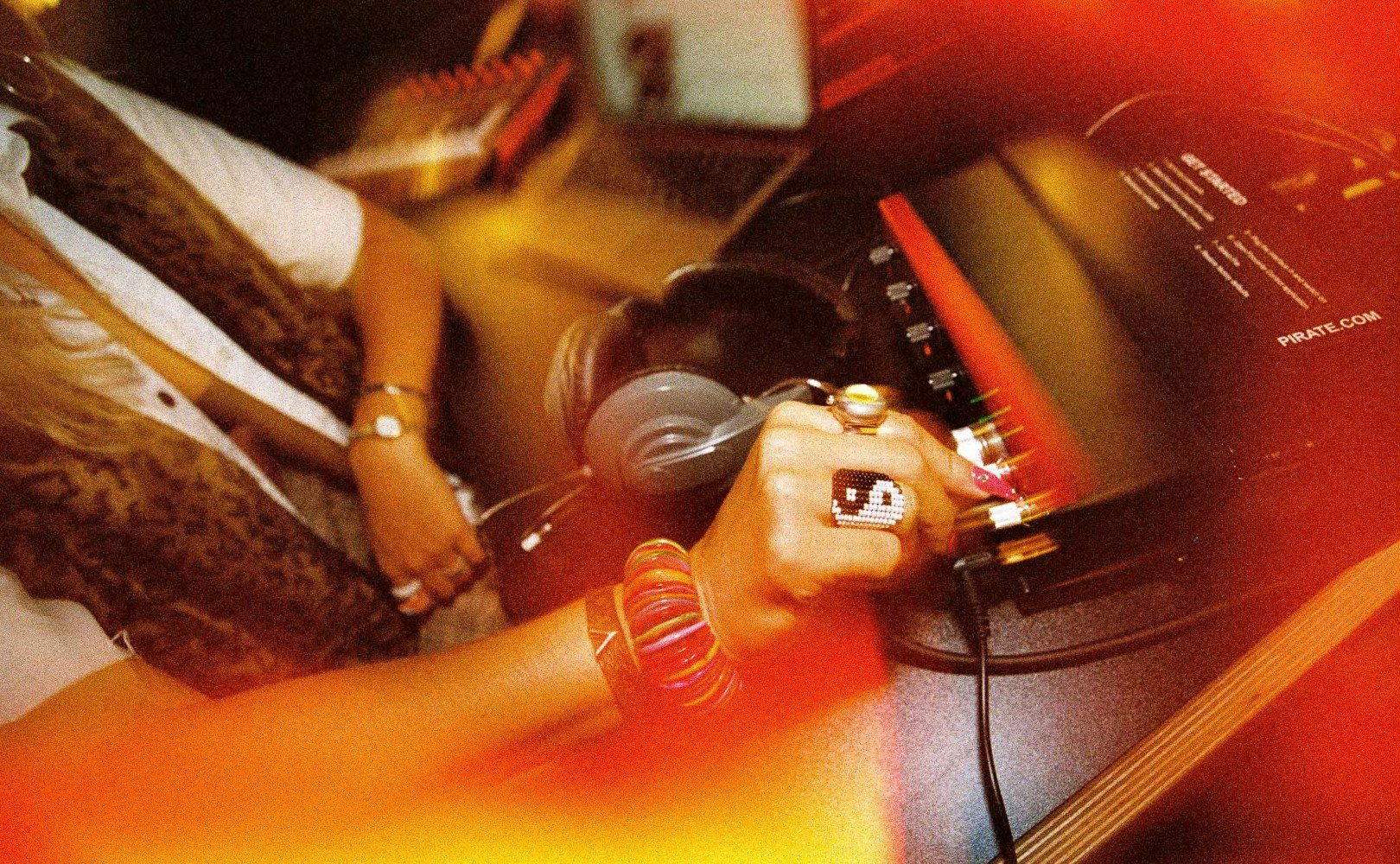 Our new research finds 75% of musicians who spend money on promoting their releases don't make their money back.
We surveyed over 1,000 live musicians, producers, rappers and MCs from our UK and US recording studios about the cost for artists as Spotify becomes the latest platform to reward promotional videos. This study found that 75% of music creators were out of pocket, and over half had taken a social media detox to cope.
91% of artists who took part in the survey promote their music independently, without the support of a label or manager. 75% of musicians who spend money on promoting their releases, spend more than they make from streams, sales, syncs and other music revenue streams combined. Still, asked whether they would create visuals to support their next release, 56% of artists said they would, 76% of which planned to make a traditional music video.
Dan Davis, Head of Community at Pirate suggests that the popularity of visuals amongst musicians can be attributed to simple supply and demand. Platforms and audiences have a seemingly insatiable appetite for short-form video in the social media age, and artists who don't promote music on social media miss out on potential opportunities:
"As an artist doing your own promo, it's both harder and easier in the social media age. Platforms reward a constant stream of content which takes a lot of work, the payoff is that you can build your own audience rather than just trying to break through gatekeepers."
54% of music creators surveyed use their main social media accounts for self-promotion above socialising, which has led to 51% of artists taking a social media detox at some point in their career. Dan notes this is a positive sign that more musicians are prioritising their mental health:
"Seeing artists take time off social media is a really positive sign that more creators are prioritising their mental health. For a lot of musicians in our studios, music is on top of full-time or part-time jobs; it's important to take breaks from work, music and everything else that comes with being a musician."
The channel favoured by musicians was Instagram – 88% of respondents had an account. The second most popular was YouTube (69%), followed by Facebook (58%) and TikTok (42%).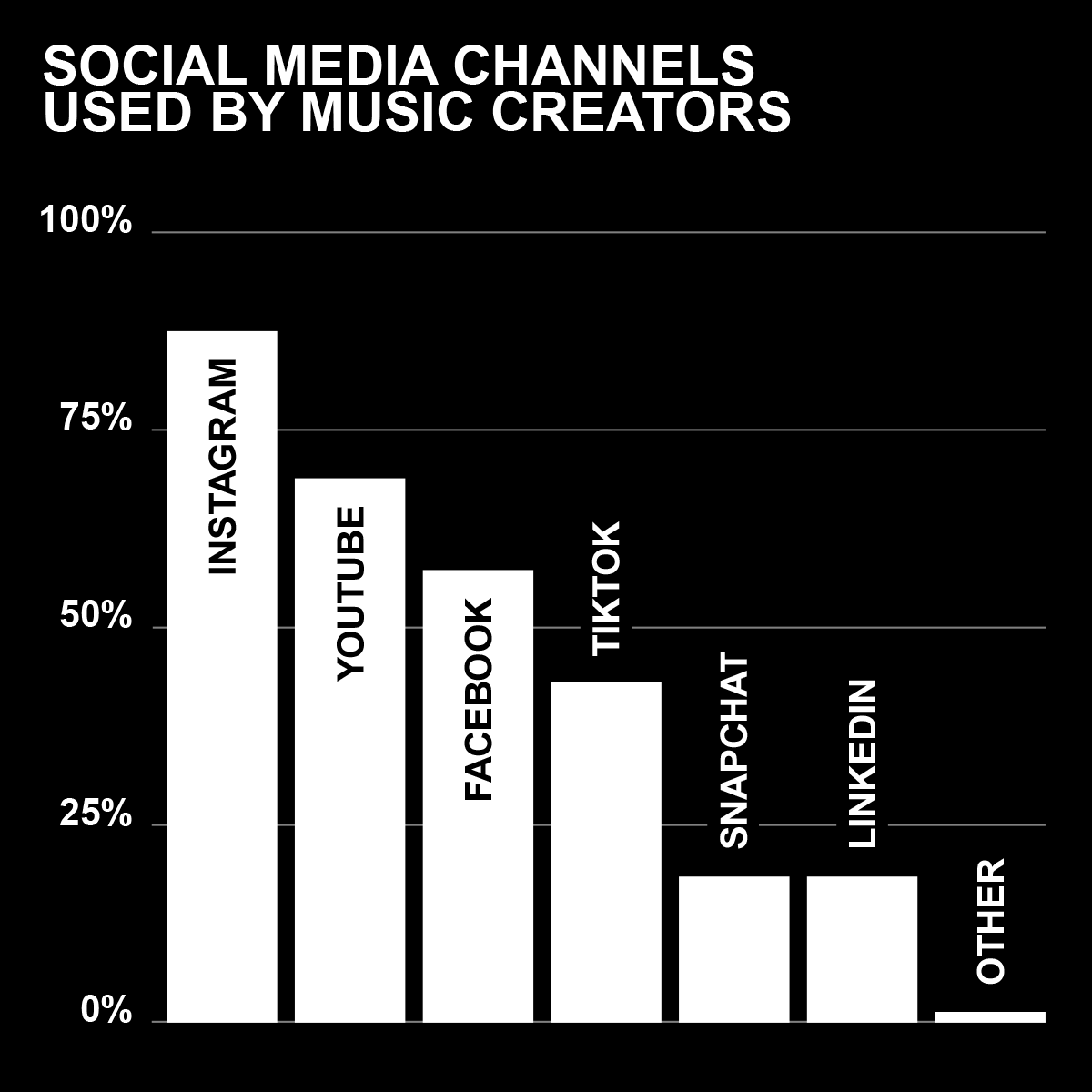 As Spotify's latest update is so new, most artists (36%) were understandably unsure about whether they would add a 30-second clip for their next release. 32% of artists said they would use the feature, only 16% said they wouldn't. 13% of artists surveyed didn't release music on Spotify. In light of this, Dan identified a gulf between what's expected of artists and the potential rewards:
"Making music in the social media age means constantly jumping on new promotional trends. However, making content is rarely free and new revenue sources for artists aren't emerging at the same rate as new trends."
There's a danger that the rise of TikTok and the TikTokification of other apps like Spotify, comes at a time when streaming has already obliterated artists' chances of making money from music; an ever-increasing appetite for additional content could make the investment required to reach a small reward even greater.
However, whilst the opportunities that could be unlocked by Spotify's update are yet to be seen, many artists, like the one quoted below, recognise and accept that there's far more to being an artist than making music in 2023:
"It [the Spotify update] is a way to engage with your fans and new fans. With today's attention span you have to be different, you have to showcase your music with new methods to attract new fans. Even if your music is good, a lot of the time it also comes down to visuals."
Given Spotify's influence, ignoring the update surely seems like a mistake. However, only time (and significant investment by artists) will tell if it really leads to greater discovery of new music.