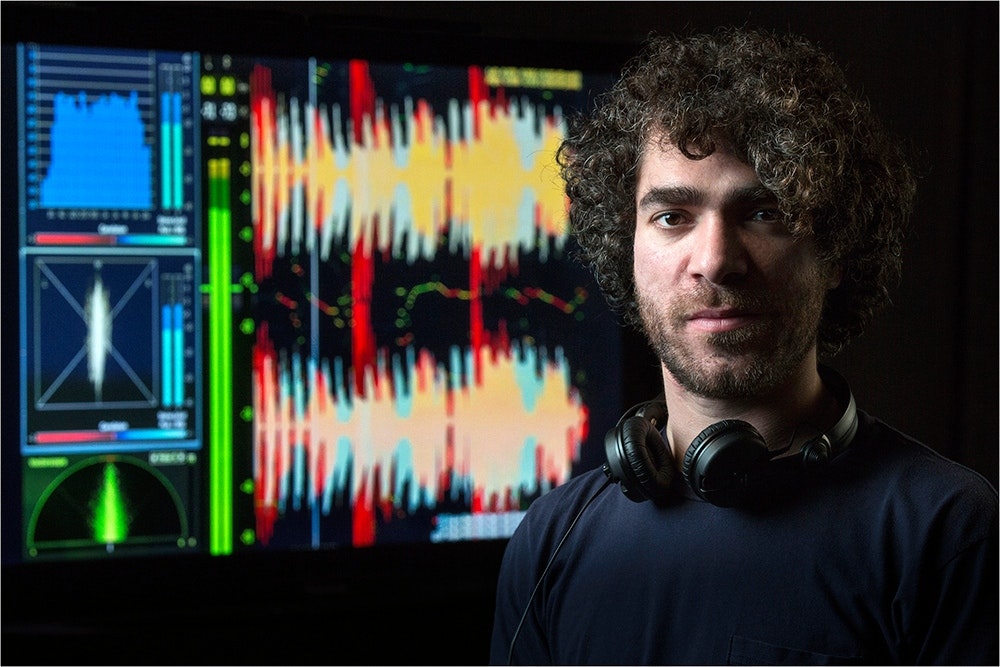 MUSIC PRODUCTION
ABOUT THE TEACHER
Dan is a music production and mixing tutor with over 15 years of experience in the industry and a degree in Commercial Music from UOW. Dan has produced, engineered and tutored many artists helping them reach their potential in a wide variety of modern genres (hip-hop/ indie/ dnb/ house/ garage/ Funk/ SynthWave/ Trap). Notable artists and collaborators: Jamie Woon, Lefty, Ishani, Royce Wood Junior, Poetic Justice, Break The Code, Bryonii, Biig Piig.
HOURLY RATE: £40 with 10% discount on block bookings
TEACHING: Online & In-person
PREFERRED LOCATIONS: Pirate Camden, Pirate Croydon, Pirate Dalston, Pirate Earlsfield, Pirate Greenwich, Pirate Hackney, Pirate Notting Hill, Pirate Tottenham, Pirate Wembley
SPECIALITIES: Logic (Pro)
LEVELS: Beginner to Advanced
TEACHING SINCE: +15 years experience
DBS CERTIFIED: Yes
LANGUAGES: English
OTHER LINKS: Instagram

ABOUT THE LESSON
Dan teaches complete Logic Pro music production sessions.

Artists will benefit from a customised programme that covers the key skills of modern music making including but not limited to songwriting, making beats, sound design, recording, mixing & mastering.

The aim of the sessions are to enable you to make music in the genre of your choice.

Whether it's a deep-dive into Logic's mixing and sound design capabilities or a way to speed up your writers work-flow, the session will be catered to your needs and focus on the tools most relevant to your music and personal strengths, providing a learning experience that is both rapid and productive.
TESTIMONIALS
"Dan is a great music producer and teacher. He really helped me get my music sounding better than I'd ever dreamt."
"Dan's tallent and dilligence when working with our clients is top level."
YOUR TEACHER'S SOUNDS
Listen to Dan to determine if their private music production courses are the right fit for you.
Our music tutors are professional artists themselves. Listen to their music and find a mentor whose sound and style resonate with you for the best possible learning experience.
Plus, teachers in your desired musical field can provide valuable insights and tips for launching or advancing your own music production career. Hit play.
Or check out their Youtube Channel here.
---
Please note: Pirate Certified Trainers and Pirate Certified Training Centers are private entities or enterprises and neither employees nor agents of Pirate Ltd. They are not administered by Pirate Ltd. The trainers and centers are solely responsible for their own course offerings and curricula. Pirate takes no responsibility or liability for the actions of the trainers or centers.
Click here to view the full 'PIRATE Teachers' Disclaimers.