10 Best DAWs For Music Production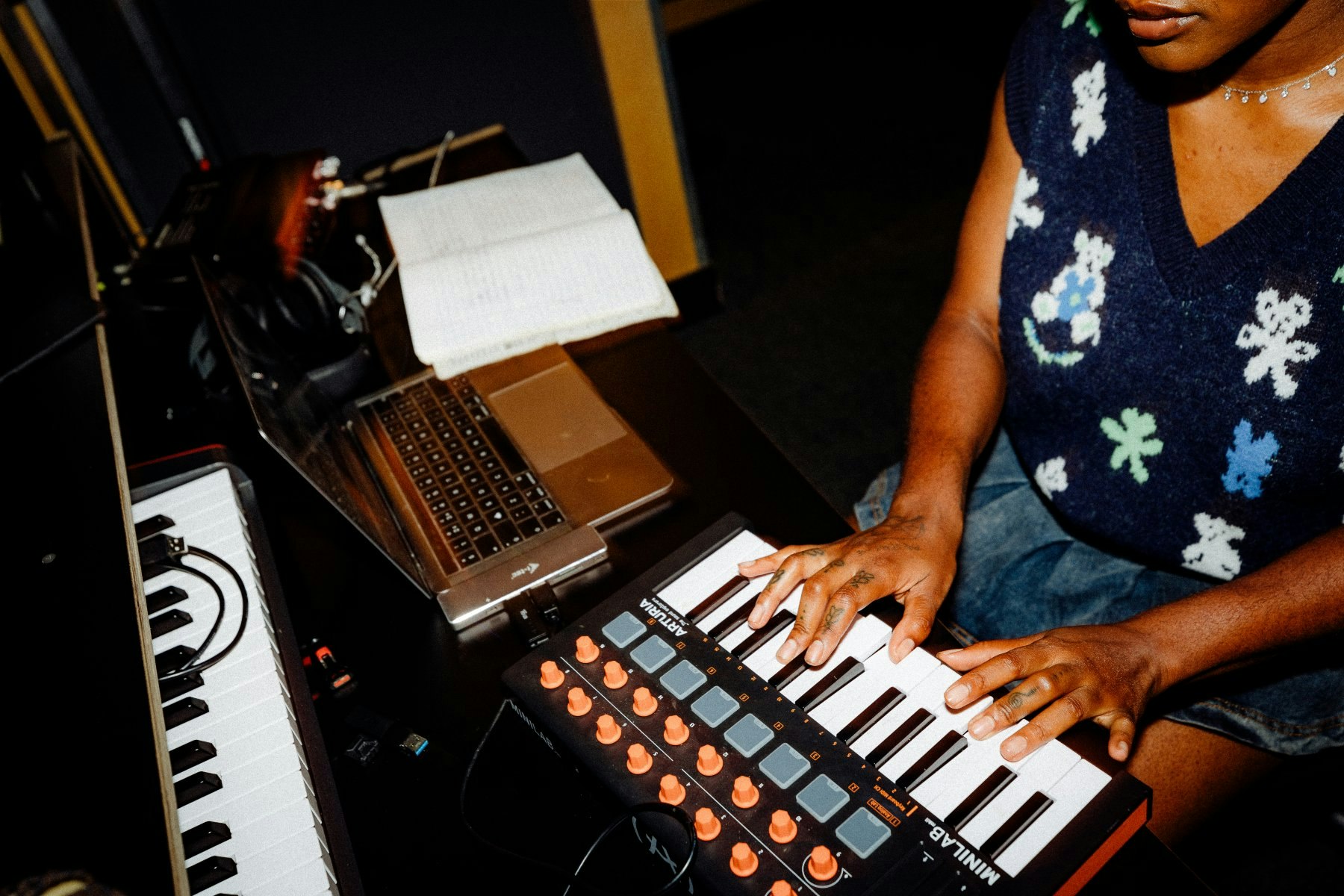 Explore 10 of the best DAWs for music production. Make an informed decision with our comprehensive guide, covering features, pricing and user experience.
Digital Audio Workstations (DAWs) are absolutely crucial for contemporary music production. But what exactly is a DAW? Put simply, a DAW is any program which enables musicians and producers to compose, record, mix and master music on their computers.
There are many DAWs available on the market. As such, it can often be difficult to choose the best DAW for your needs. In this article, we will examine the top 10 DAWs for making music, taking into account usability, functionality, sound quality and cost. Whether you're a pro already or a beginner learning how to make music, there is a DAW on this list to suit you.
The 10 best DAWs for music production
What Is A DAW
A digital audio workstation (DAW) is a piece of software that lets users create, record, edit, mix and master digital audio. DAWs are an essential tool for contemporary music production because they enable artists and producers to exclusively work in the digital space. They include a variety of features like virtual instruments, sample libraries, effects processors and tools for editing MIDI and audio data. DAWs also offer a platform for recording and arranging music, enabling users to make multi-track recordings and edit them to get the sound they want.
Anyone who wants to make music, from beginners to professionals, can use a DAW. Without the need for costly equipment or a dedicated music recording studio, it enables users to work on their music from anywhere, at any time. However, there are a number of things to consider before selecting a DAW.
One of the most vital things to think about is the user's level of computer and music production expertise. While some DAWs are ideal for beginners because they are more user-friendly and simple to use, others have more sophisticated features that call for a higher level of expertise. In addition, the user's musical preferences should be taken into account. Some DAWs offer more specialized tools and workflows that are better suited for particular musical genres or styles. The features provided, the caliber of its virtual instruments and effects processors, the level of support and documentation offered, compatibility with the user's computer hardware and operating system, and budget are additional crucial considerations. In the end, the user's requirements will determine the best DAW.
Free Or Paid DAW
For inexperienced producers or those operating on a tight budget, free DAWs are a great place to start. They are a good option for those learning how to write a song from scratch because they provide basic features and are frequently extremely user-friendly. Free DAWs can be used to create straightforward tracks or experiment with various sounds, but they might not have the same level of quality, support or advanced features as paid DAWs.
Paid DAWs provide more advanced features and higher levels of functionality for music production. They typically offer more extensive third-party plugin support, more sophisticated audio and MIDI editing tools, better mixing and mastering capabilities and larger virtual instrument libraries. Paid DAWs may also offer better support, more frequent updates and tutorials to help users make the most of the program. Paid DAWs are a great choice for professionals and producers who want to advance their music production skills.
What To Consider When Choosing A DAW
As stated before, users should take into account a number of factors when selecting a Digital Audio Workstation (DAW). The user's level of computer and music production expertise is crucial. Additional important factors to take into account include the user's preferred style of music, the features provided, the caliber of virtual instruments, and effects processors, the level of support and documentation offered, compatibility with the user's computer hardware and operating system, and budget. The best DAW will ultimately depend on the user's requirements, preferences, and financial situation.
DAW vs. Audio Editing Software
Learning how to edit audio? Trying to decide what software to use? The main distinction between an audio editing program and a digital audio workstation (DAW) is that the former is an all-inclusive tool for music production that enables users to create, record, edit, mix and master digital audio, whereas the latter is primarily intended for the editing of audio files. While audio editing software is frequently simpler and easier to use than DAWs, which offer a full set of features and tools, the latter can be more complicated.
Best Music Production Software
In the beginning, many of the technical terms involved with music production software may seem confusing. But the first and most essential thing to know is that any time the phrase "DAW" is used, you should simple think of it as being music production software. Alright, on to the list!
Best DAW For Live Performance: Ableton Live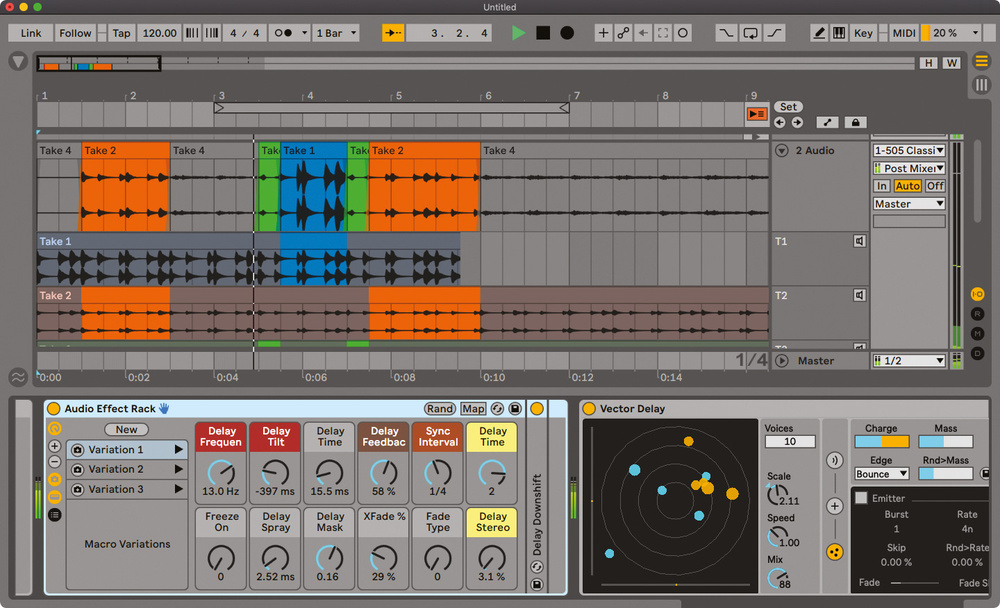 Price: $99
Pros:
Excellent workflow
Massive, useful sound library
Great stock plug-ins
Cons:
Ableton Live Review
Since its initial release in 2001, Live has had a significant impact on the market for music software. It revolutionized the design of music software by turning it into a performance instrument in addition to a recording tool for composers. You can even DJ with Ableton Live.
Live's popularity has grown over time, and it has influenced the creation of many other desktop and mobile apps. The most recent version, Live 11, includes updated hardware and new features like a comping system and MPE support. Additionally, it adds AUv3 plugin compatibility and native support for Apple's M1 and M2 Macs, allowing users to use some iOS synths and effects within Live. Ableton has maintained its position at the forefront by enhancing the software's capabilities without complicating its streamlined workflow.
As a result of its distinctive Session View, which enables quick and simple launching and looping of clips and samples, Ableton is frequently cited as the best DAW for live music. Live performers and DJs alike love it for its simple layout, adaptable routing options, and potent MIDI mapping capabilities. The program is a highly adaptable tool for live music production because it also has a variety of performance-focused features like Follow Actions and the capacity to record automation in real-time.
Best DAW For Mac Users: Logic Pro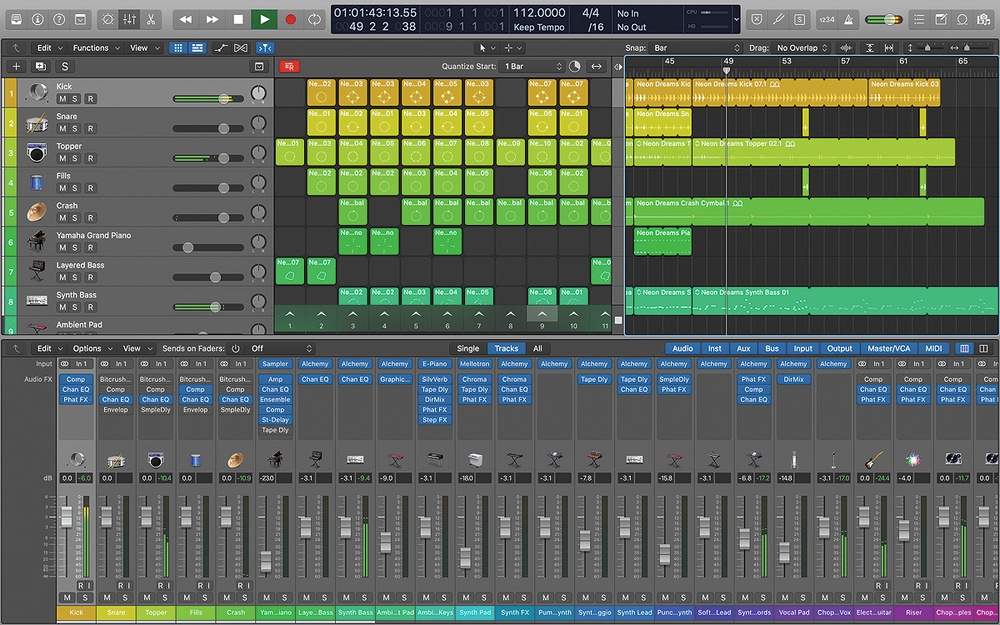 Price: $199
Pros:
Extremely user-friendly interface
Used by many professionals
Caters to every genre of music
Supports Dolby Atmos
Seamless third-party integration
Cons:
Logic Pro Review
Although Logic Pro X was introduced in 2013, the 10.5 update essentially made the DAW a new version, transforming it into a contemporary music-making platform. The update added a revamped step sequencer, enhanced samplers, and new tools for electronic music producers in addition to Live Loops, which enables users to test ideas before recording them. Additionally, with new mixer and Surround Panner controls and 12 spatial audio-ready plugins, Logic Pro 10.7 now supports the Dolby Atmos-powered spatial audio format. Despite the updates, Logic Pro continues to be a budget-friendly choice for Mac users, offering a full range of music production tools at an affordable cost.
It is also worth noting that Apple provides software alongside Logic Pro called Mainstage, which is integrated with Logic and made for live performances. It gives musicians access to a huge selection of virtual instruments, effects, and plugins, enabling them to use their Mac as a live performance instrument. MainStage 3 is a well-liked option for live performers thanks to its user-friendly interface and flexible routing options, which enable them to create complex, layered sounds and control their performance with MIDI controllers and other hardware. Additionally, it is very adaptable, enabling users to design their own patches and setups for live performances that are optimized.
Industry Standard DAW: Pro Tools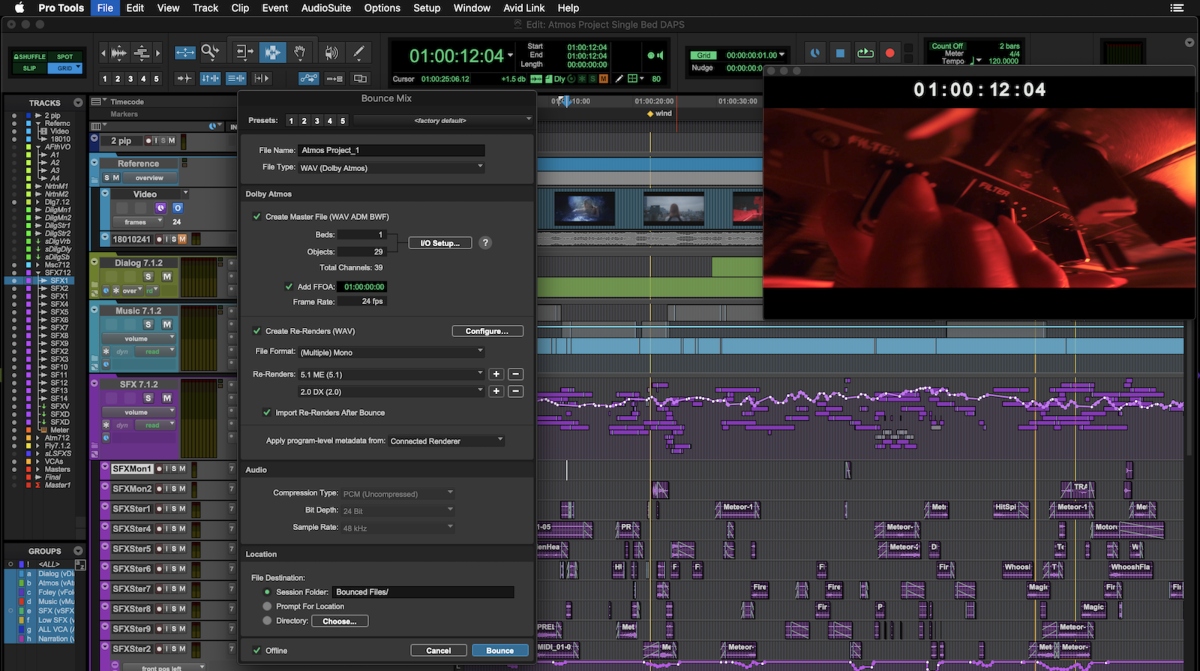 Price: $30 per month
Pros:
Industry standard
Free version
Cons:
Not the best user interface
Pro Tools Review
Despite having a lesser effect on the home recording market, Pro Tools continues to be a standard in recording studios all over the world. Nevertheless, those looking to work in the industry may find it helpful to be familiar with Pro Tools.
With the release of Pro Tools Intro, a new free version that uses the same installer as the full software and adds ARA 2 support for direct integration with Melodyne, Pro Tools underwent its most significant update in years in 2022. Additionally, the flexible audio routing between Pro Tools and other software or hardware is made possible by the Aux I/O feature, which is exclusive to macOS.
It has never been simpler or more accessible to test out Pro Tools' features, whether you're looking for a software to compose in the box or learning how to master a song.
Best DAW For Hip-Hop/Electronic: FL Studio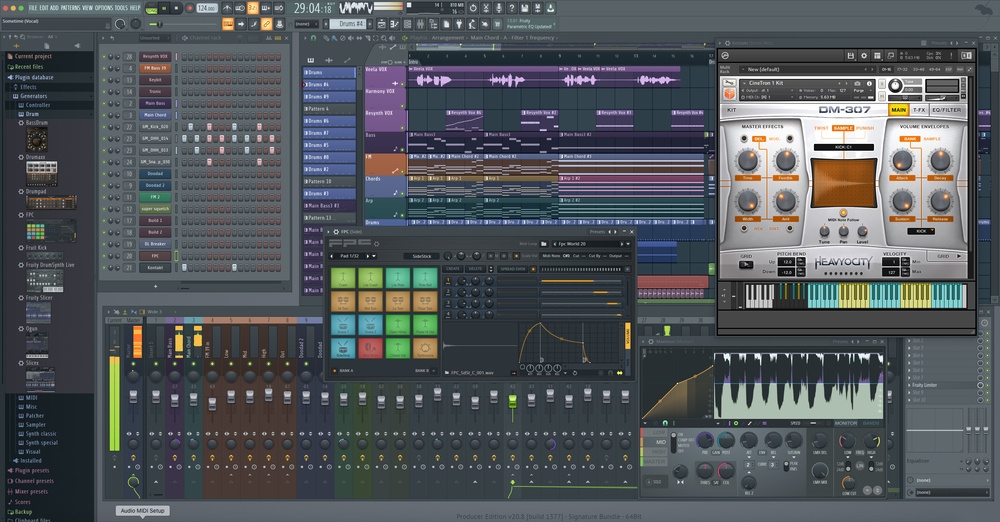 Price: $30 per month
Pros:
Extremely user friendly
Simple, loop-based
Great for beginners
Cons:
Not something most professionals use
FL Studio Review
The popular DAW, FL Studio, formerly known as FruityLoops, has become almost legendary among producers of hip-hop and EDM music. The most recent version, FL Studio 20, offers both a PC and native 64-bit Mac version, and licenses can be shared between the two. With FL Studio 21's recent release of new audio clip envelopes, themes, and plugins, Image-Line also offers lifetime free upgrades to its users.
The software has proven itself and even has a small following in the professional community, despite some criticism that FL Studio is not a serious DAW.
Best Loop-Based DAW: Cubase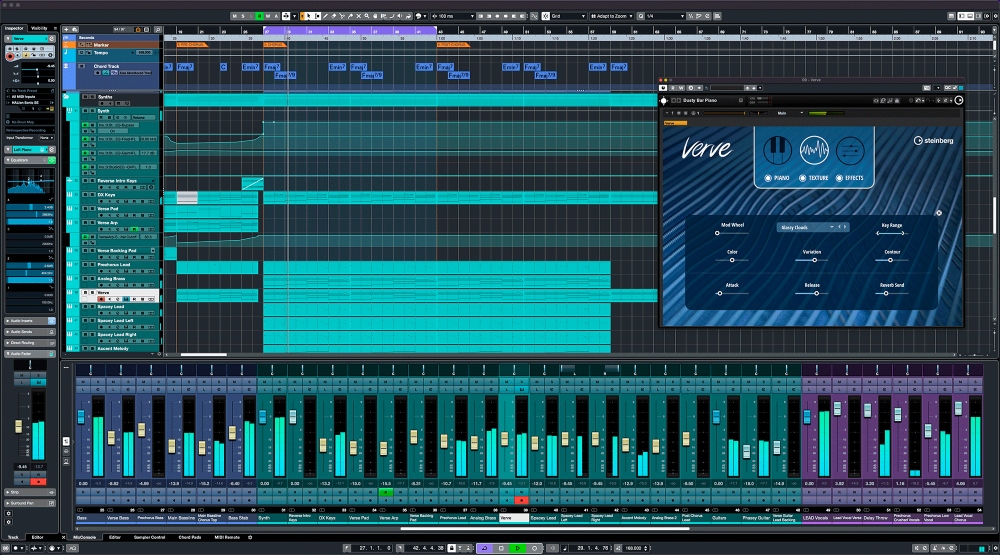 Price: $99
Pros:
Three versions for different budgets
Loop-based
History of success
Cons:
Can feel a little bit antiquated
Cubase Review
For more than three decades, Steinberg has been a major player in the development of music software. Their flagship product, Cubase, is credited with popularizing the block-based arrange screen that is now widely used in DAWs. This makes it extremely easy to loop. Despite difficulties from software piracy, they also created virtual studio technology and created a top audio editor, WaveLab.
Cubase continues to be a top choice beat-making software for producers despite competition, and its most recent version, Cubase 12, now includes new productivity features and native support for Apple's silicon Macs. The software is an excellent investment because of its extensive plugin library and broad functionality, and the more affordable Artist and Elements editions still come with respectable feature sets. In conclusion, Cubase is still regarded as a trustworthy DAW.
Best DAW On a Budget: Reaper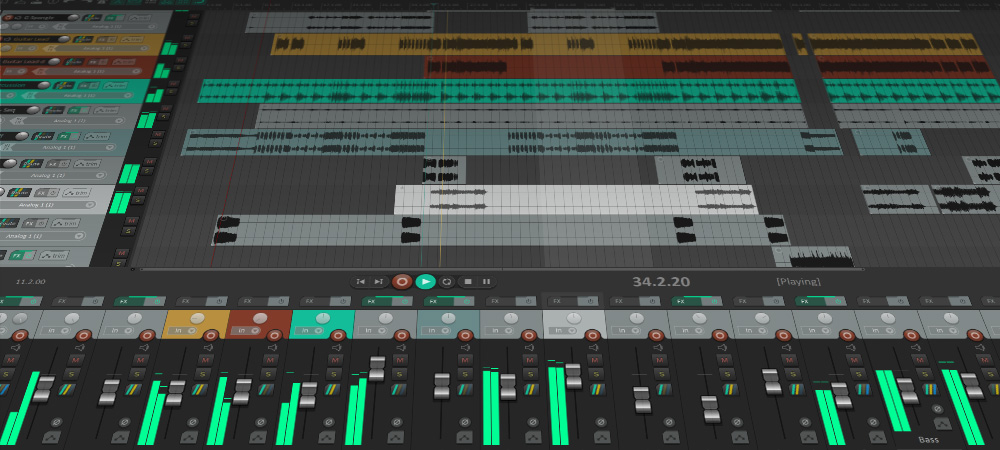 Price: $60
Pros:
Offers two tier-based prices
Very little storage required
Great features at the price
Cons:
There aren't many stock plug-ins or sounds
Reaper Review
Reaper is a DAW with a compact footprint and sophisticated MIDI/audio routing features. Although the demo is fully functional and an affordable cross-platform option, you must purchase a license after 30 days. The most recent version, Reaper 6, makes it even more customizable and affordable while making minor improvements to earlier versions.
The software is incredibly responsive, making it easy to scroll, zoom, move the faders and edit items. Reaper provides an environment of the highest caliber for music production while keeping soundware costs low.
Best DAW For Productivity And Workflow: PreSonus Studio One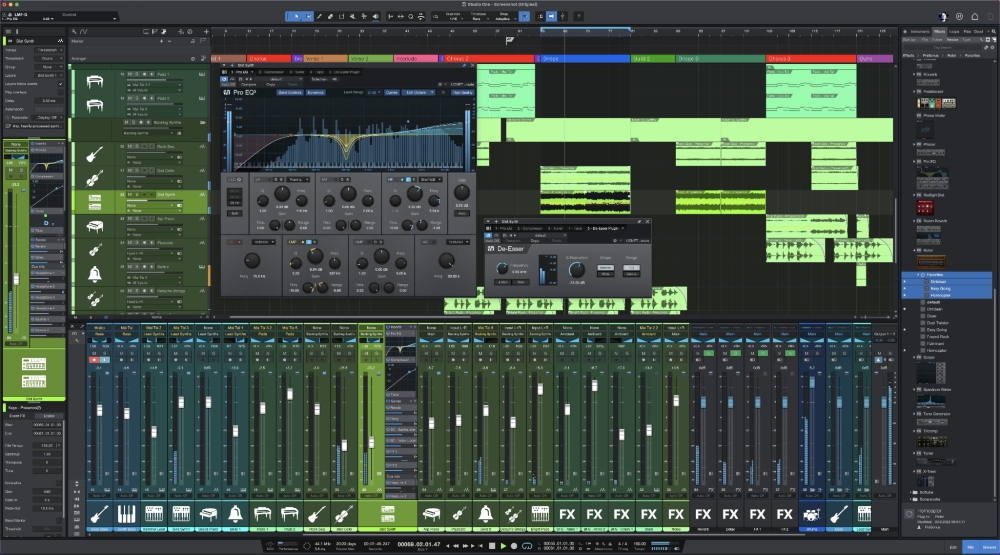 Price: $99
Pros:
Offers three tier-based prices
Great workflow
Great drag and drop functionality
Cons:
Studio One Review
Studio One has become a formidable DAW in recent years, surpassing its competitors in several aspects. Version 5 was a significant release, including a fully developed score editor and Clip Gain Envelopes for precise region-based volume automation. In version 6, Smart Templates were added to expedite specific tasks, along with the ability to customize the interface, lyric support, a Global Video Track, and new plugins.
With enhanced functionality and flexibility, Studio One version 6 provides a richer, more extensive, and adaptable music production experience compared to most DAWs on the market.
Best DAW For Home Studio: Reason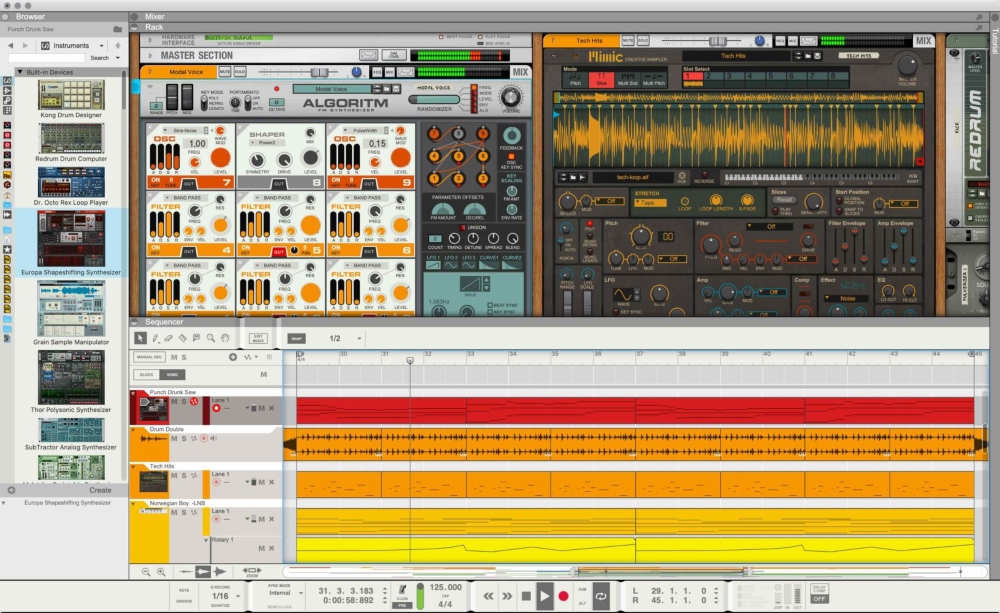 Price: $99
Pros:
Great for those used to hardware
Good for those looking to make their home studio feel like a real studio
Cons:
Needs a large scratch disk space
User interface can be extremely confusing
Reason Review
Reason has experienced significant changes in recent years, with Propellerhead Software rebranding to Reason Studios and the release of version 11 of the rack-based DAW. This update introduced the Reason Rack Plugin, allowing users to utilize the DAW's core tools as a VST 3 or AU plugin within another DAW. The software's stock instruments and effects are now available for use anywhere, with the added benefit of a new MIDI Out device for external gear control. Reason 12 brings even more enhancements, including a more powerful and flexible Combinator, hi-res graphics, and a new sampler. A Reason+ subscription service is also available for users.
Best DAW For Beginners: GarageBand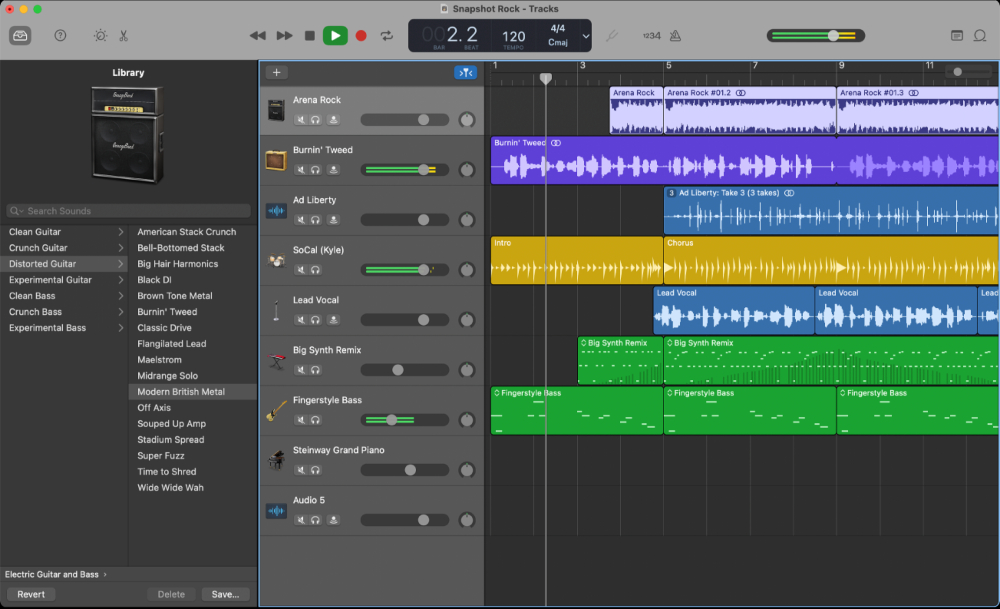 Price: Free
Pros:
Great for those with little to no experience
Good for making simple songs without many tracks
Cons:
No advanced features
Mac only
GarageBand Review
Apple first debuted GarageBand 17 years ago, and since then it has developed into a DAW with more advanced features in addition to being suitable for beginners. It comes with a selection of software instruments, the ability to record on multiple tracks, virtual guitar amps, and stompboxes. Beat creation is made easy with Drummer, and sound editing is more enjoyable with Smart Controls. The Logic Remote iPad app, which works with both Logic Pro and the iOS version of GarageBand, also lets you control the software.
Since GarageBand is free, all Mac users can use it. Access our free GarageBand tutorial to get started.
Best DAW For Windows Users: Acoustica MixCraft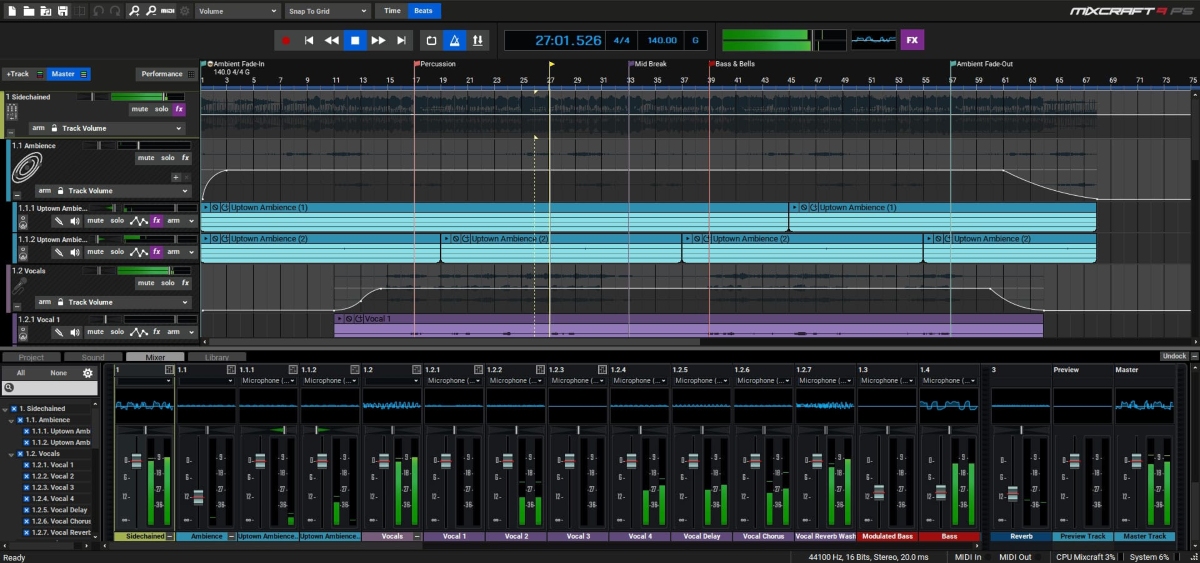 Price: $99
Pros:
Good for those with little experience
Great user interface
Cons:
MixCraft Review
PC users are frequently advised to try Mixcraft as a GarageBand substitute. Eight significant updates to the software have transformed it from a beginner-level program into a potent DAW that can compete with more expensive options. The most recent version, Mixcraft 9, boasts an improved user interface with detachable panels, new automation features, vocoder tracks, effects, and instruments, as well as the capability to easily convert audio to MIDI. Mixcraft is a good option for beginners even though it may not have the most eye-catching features because it is an affordable and well-supported production solution.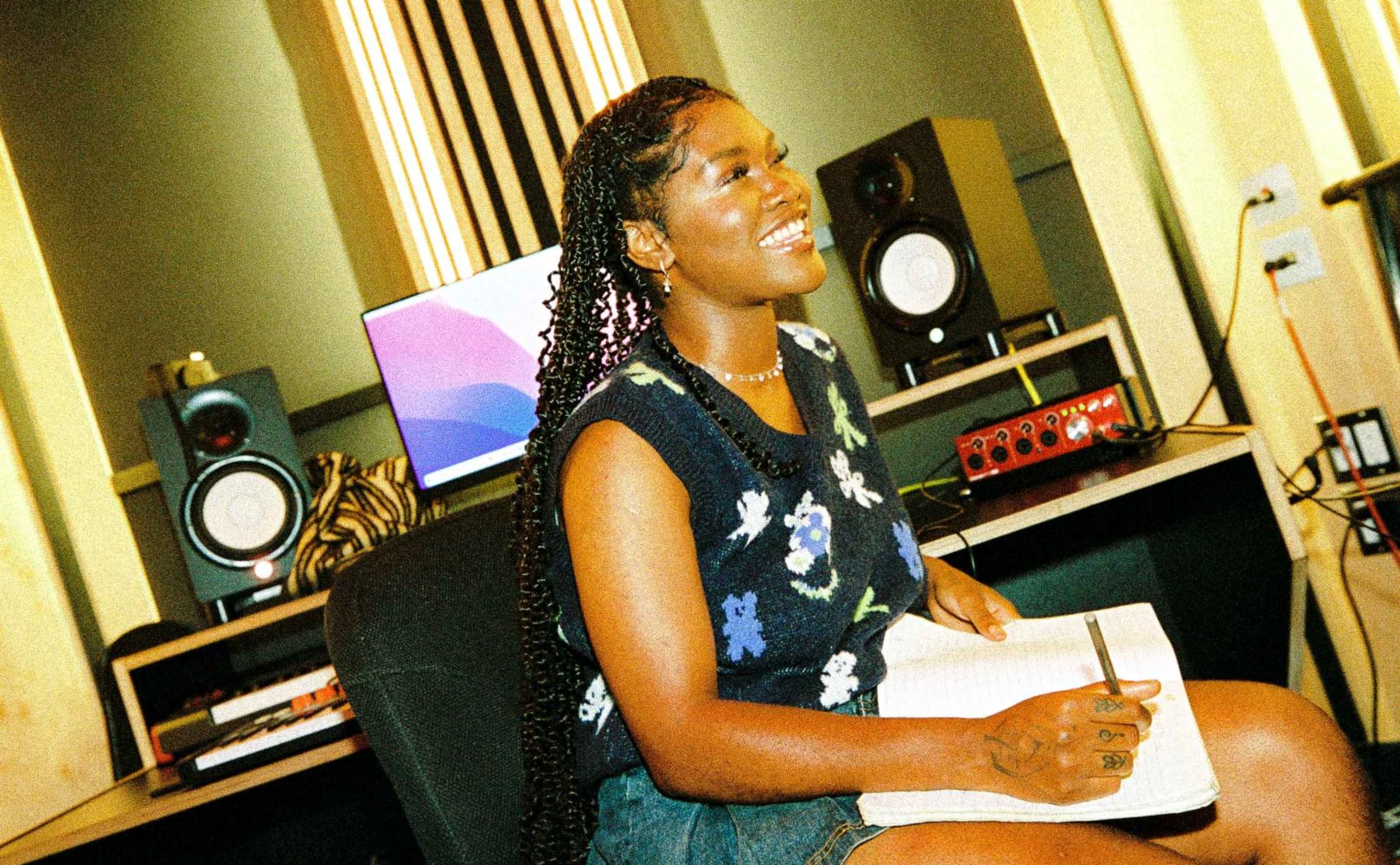 Digital Audio Workstations (DAWs), which offer a practical and affordable way to compose, record, mix and master music on a computer, have evolved into essential tools for music production. Choosing the best DAW can be difficult because there are so many of them available, and it seems like more become available by the day.
Before choosing a DAW, it is important to take usability, functionality, sound quality and cost into account. It is also important to consider your own personal experience and user interface preference. For example, frequent Apple product users will absolutely prefer to use Logic Pro as it mimics much of the intuitive interface of other Apple products. However, there are many suitable DAWs.
Ableton, Logic Pro, Cubase, Reaper, FL Studio, GarageBand, Pro Tools, PreSonus Studio One, Reason and Acoustica Mixcraft were our picks for the top 10 DAWs for music production. Whether you're a novice or a seasoned pro, this list has something for everyone interested in making music. The ideal DAW will ultimately be determined by the user's skill level, musical preferences, preferred features, hardware and software compatibility and budget.