A Beginners Guide To DJ Live Streaming
Learn how to live stream your first DJ set with our beginner-friendly guide. Our expert, Thomas, covers every step, from equipment setup to engaging with the audience to help you get started.
DJ live streams have become more prolific and popular in recent years, for new and established DJs alike. If you're looking to learn how to become a DJ and how to livestream, this guide has everything you need to know: from how to set up a livestream, to an overview of streaming equipment for beginners.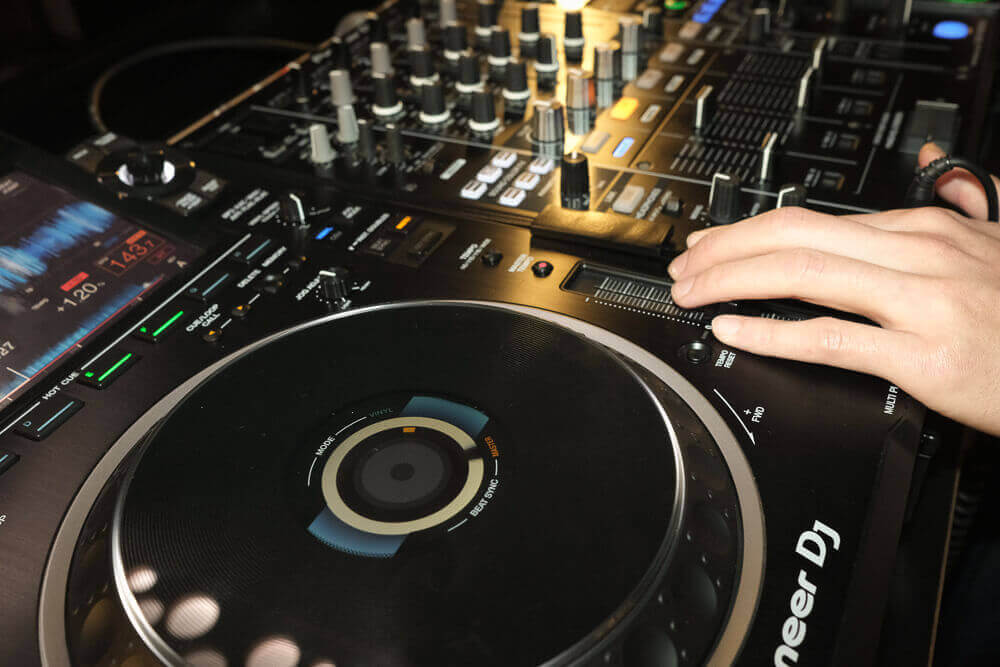 Why live stream your DJ set?
DJ live streaming has many benefits. Not only is it a great opportunity to build your fanbase and expand your reach to a more global audience, it's also an excellent way to engage with that audience.
If you're a beginner, streaming can be a chance for you to practise performing under pressure and to get some feedback before you get your first DJ gig. More established DJs might even want to stream live DJ sets directly from a club or festival to connect with fans in other parts of the world.
How to live stream a DJ set
Before you start, you'll need to prepare your DJ live stream setup, by choosing equipment to capture your audio and visual signals and deciding which platform to stream from.
Once you're set up, don't forget to promote your stream before going live and engage with your audience throughout and afterwards, to help you build your community or fanbase.
Pre-Live Streaming Preparation
Choosing a streaming platform
When choosing your streaming platform (normally a social media platform), the first thing you need to consider is whether you own the rights to the music you're playing so that you can avoid copyright issues. Some streaming platforms have strict copyright restrictions and will pull your stream if they detect a violation.
Platforms that allow you to play other people's music:
Mixcloud Pro: Mixcloud Pro's streaming service is available for a monthly fee, which you can recoup by offering paid subscriptions to your fans. The great thing about Mixcloud is that they allow you to play other people's music and ensure that royalties get paid to the artists.
Clubhouse: Clubhouse is an audio only social media app that can be used to stream live DJ sets among other things. Although this platform is missing video capability, it does allow you to see the profiles of your listeners to help you better connect with your audience.
Zoom: Zoom might be best known as a platform for online meetings, but it can also be used for DJ live streaming! Not only does it integrate audio and visual, it also makes it easy for you to set a virtual background, and has the added advantage of the option for virtual dance parties if your viewers want to turn on their cameras as well. However, if you want to stream for longer than 40 minutes or to more than 100 guests, you'll need to invest in the Pro version.
Platforms to use when you own all the rights to the music:
Twitch: Though traditionally a gaming platform, Twitch has become a popular part of many DJ streaming setups. You can use it from your desktop or phone, and it integrates audio and video. Although Twitch does not allow you to stream music that you don't own the rights to, they aren't as fast at detecting violations as Facebook or YouTube. Twitch also has the option of paid subscription, so your fans can support your channel.
YouTube: YouTube is a great platform for DJ streaming, although here you will also need to be careful with copyright. It will depend on which tracks you are using – less mainstream material may be less likely to be flagged.
Instagram: Instagram live is a popular platform for DJ live streams. One of the advantages is that your followers are notified when you go live, and your videos will stay on your story for 24 hours. However, due to the nature of the app, viewers may not stick around for long. Instagram will also warn you before muting or booting your stream for copyright violation.
Facebook: Facebook live is another common streaming platform. Here you have to be careful, because if their AI detects a copyrighted track, they will cut your stream and you'll have to start again. Facebook can also be a useful tool to funnel your audience to your Twitch channel.
How to stream across multiple platforms?
There are a few services that will allow you to broadcast your DJ stream across multiple platforms, including Restream, Streamlabs or OBS Studio, with free options depending on your exact requirements.
Checking your internet connection and set up
A reliable internet connection is a crucial part of your DJ streaming setup. You can use an internet speed test to make sure that you have sufficient upload speed – most platforms recommend around 4-5 Mbps. If possible, use an ethernet cable or at least ensure that no other devices are using your WIFI for the duration of the stream. It's also advisable to close other browser windows or programs on your computer.
If possible, test your streaming setup fully before going live. For example, on Facebook you have the option to stream privately by setting the viewers to 'Only You'.
Prepare your surroundings
It's worth considering what viewers will see behind you while you're streaming. Depending on your budget or time constraints, you could keep it as basic as a white wall or virtual background or go all out with a green screen and professional lighting.
Simple decorations like a few plants, a disco light, a neon sign, a poster or logo behind you, or even a TV or projector with visuals, can help add a fun touch to your stream.
Prepare your playlist
This is the most fun part – prepare yourself a playlist of your favourite tunes, with a few extra to spare in case you mix faster than expected. A little bit of preparation is helpful, so can spend more time focusing on your mixing and engaging with your audience, rather than spending time sifting through your tracks deciding what to play. If you're just starting off, this is a good way to learn how to prepare a DJ set list.
What you play is of course up to you, but if you've been playing for a while, a DJ live stream can be a great chance to play a more chill set or show off the rarer parts of your collection. You can have fun here without the pressure of making a club full of people dance.
How to set up for your DJ live stream
Live streaming equipment
Again, the equipment you will need depends a lot on your budget. For the most basic needs, a mobile device can be enough. Apps like EpocCam or CleanCamera can be used to capture video, and you can use a tripod to help you get the best angle – straight on is standard, but from above also looks cool – and horizontal usually works better than vertical. You can also use your laptop webcam or an HD camera.
If you're filming in a small space, consider using a clip-on fisheye lens to get a better shot. Another optional extra is a microphone, which you can use to chat with your audience while you perform.
To ensure good audio quality, you'll need an audio interface – like iRig – to route sound from your mixer into your laptop or phone. Other options for this include a handheld recorder, or some mixers even allow you to send a rec out signal via their USB output directly to your computer.
Lastly, of course, you'll need your DJ set up, whether that be CDJs and a mixer or a controller. If you're still looking to complete your DJ streaming setup, here's some of the best DJ mixers and best DJ controllers for 2023 to consider.
Best live streaming software
There are plenty of livestreaming software available, but OBS Studio seems to be the most popular one, especially for streaming for beginners, because it is free and relatively easy to use.
Some DJ software, such as Serato, allow you to connect directly with OBS. Virtual DJ even supports direct broadcast to Youtube, Facebook, Twitch and more. Find out more about the best DJ software for 2023 in our dedicated guide.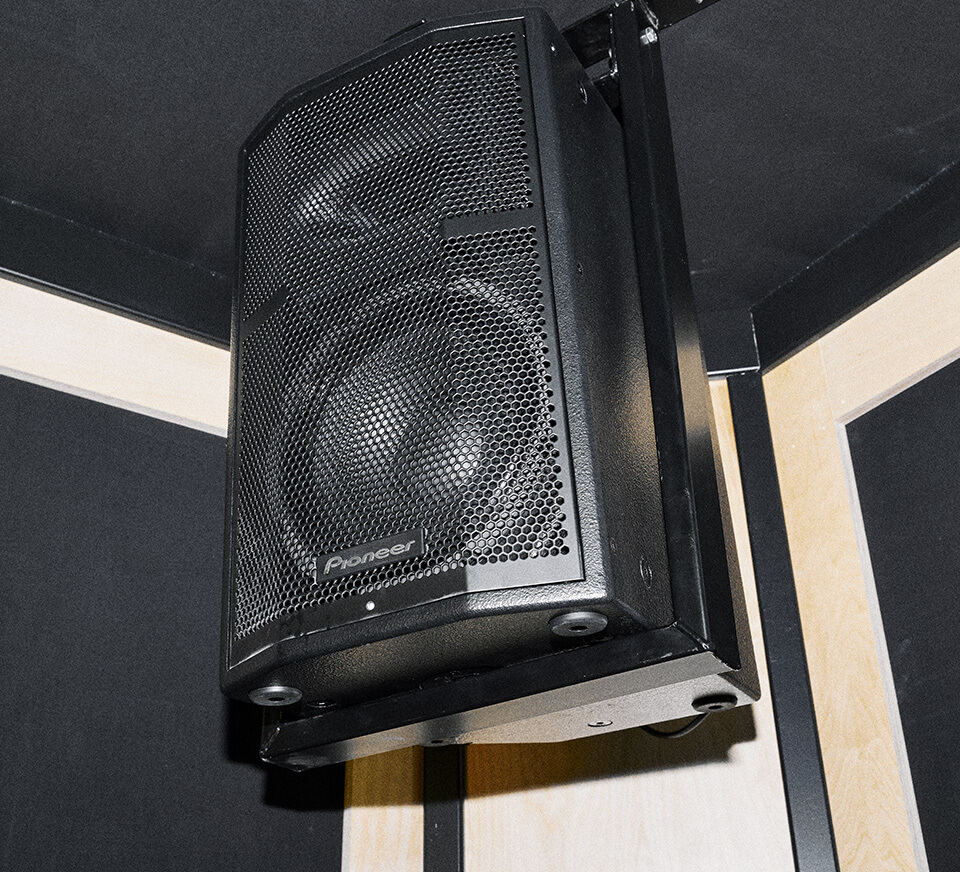 Promoting your DJ stream
Once you're ready to stream your DJ set live, you'll need to promote your DJ live stream on your social media channels. Some platforms, such as Mixcloud, allow you to schedule your streams in advance. During the stream, you can engage with the audience by responding to chat or comments as you go – you may want to consider using an extra tablet, phone, or laptop.
Monitoring the stream for technical issues
Sometimes issues might arise during the stream, despite testing beforehand. Your viewers can be helpful here – you can ask them for feedback on the sound and video quality.
Advantages of live streaming from a studio
If you don't have the time or money to assemble the required tech set up, or you don't have a space at home suitable to stream a DJ set live from, you might want to consider using a professional DJ studio. The advantage of this is that you'll be able to play on professional DJ equipment, and some of the equipment you need to stream will be there as well, meaning lower upfront costs.
Where available, you can also use CAPTURE.AUDIO to record your mix and download it later, and even be featured as one of the new DJ mixes on the Pirate website.
How To Live Stream Step-By-Step
No matter which setup you're using, you will always need to follow these five basic steps to get your DJ live stream going:
Step 1: Create a video signal, whether that be with your phone, your laptop, or an external camera.
Step 2: Create an audio signal – your audio sources may be from a software on your computer, or from your mixer.
Step 3: Combine the video and audio signals, either using a program on your computer, or an ATEM switcher.
Step 4: Route the mixed signal to a device capable of streaming via an audio interface to your laptop or phone.
Step 5: Stream from that device using your software of choice.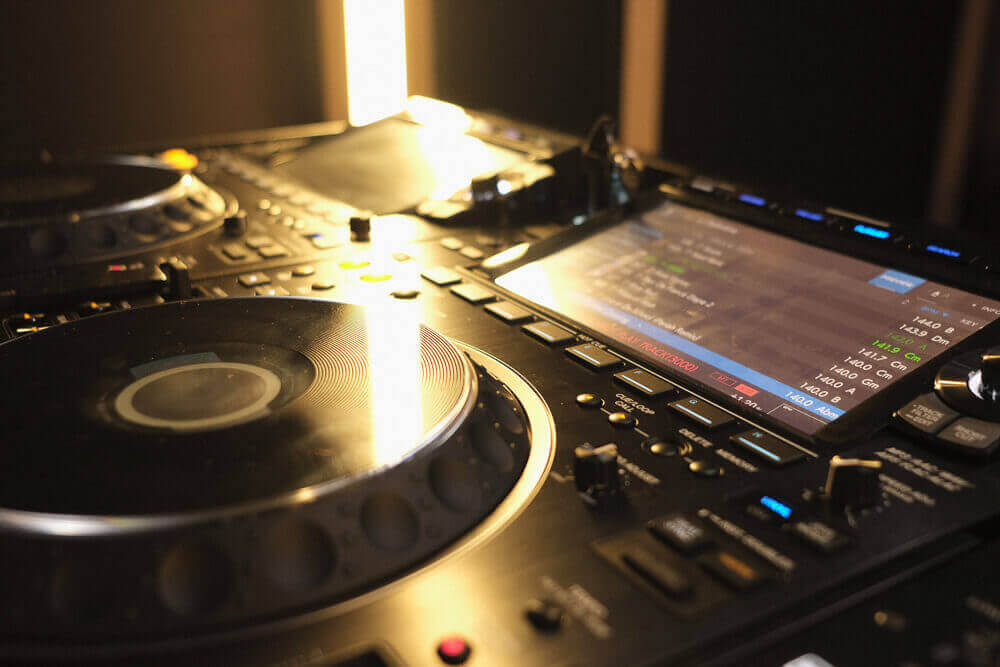 After the live stream
It's always advisable to review the video of your livestream afterwards, to check the quality of the stream and see what could be improved for next time. Responding to comments and feedback and analysing the engagement can also help you retain your base of viewers. You might even want to send viewers or new subscribers a short note to thank them!
Other things to consider when streaming a live set
Once you've got your tech set up sorted, prepared your surroundings and your playlists, and promoted your stream, you might want to consider what's next: how will you retain and grow your listener base in the long term, and do you want to monetise your stream?
A successful stream can be a steady stream of income. Try to find a way to stand out and make your DJ Live stream unique, but most importantly, don't forget to enjoy and have fun!