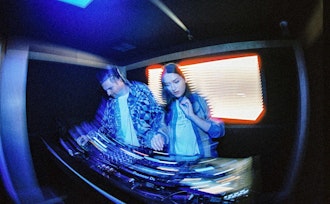 Learn how to record a DJ set with our step-by-step guide; introducing the 7 most popular methods with tips.
When you're building a DJ career, your audience should extend beyond just the people that come to your shows. That's why all types of DJs record mixes. Whether you're submitting a recording for a mix series or a radio show, or taking home a live recording from a club set, building up a bank of mixes is a great way of developing your talent whilst growing and retaining an audience.
Recording a DJ set is easy and there are multiple ways to do it, with hardware and without. Below you'll find 7 methods, with step-by-step instructions and pros and cons.
Why DJs should record their mixes
Improve your skills. In the moment, it can be hard to judge how a mix is going – how tight blends are, whether you're keeping the mix flowing nicely or if levels are in check. Listening back to your own recordings is one of the best ways to discover your weak points and improve. Moreover, it'll give you a better understanding of how to prepare a DJ set before you get rolling.
Interact with other DJs & producers. Being able to record a set will allow you to send in pre-recorded guest mixes to radio hosts and platforms, opening doors to building relationships within the industry. Moreover, tagging artists you're playing in your tracklists will let them know you're a fan of their music, which can lead to getting tunes off them ahead of official releases, so you'll be playing these secret weapons before anybody else.
Grow your audience. By doing the above and having a bank of mixes available to listen to online, you'll incrementally grow your listenership. Think about how many people were in the audience at your biggest ever gig. That's still nothing compared to the potential audience you could reach. People, particularly dance heads, are listening to new DJ mixes all the time, as they tell a more interesting story compared to a Spotify playlist.
Things to consider before recording your mix
Have a clear idea of is where the mix is going before you start. Are you sending the mix to a promoter to get your first DJ gig? Or are you sending it to a radio programmer to get a show? It's important to record a mix that is suited to whatever station, club, show or publication you'll be sending it to.
Make sure your technical setup is sound (no pun intended!). The key thing you'll want to look out for are the quality of the recording – making sure there's no unwanted noise or disruption to the record, as well as that your levels stay controlled and you don't start clipping.
What equipment do you need to record mixes?
If you're using CDJs, you can record a DJ set with just an iPhone and an iPhone lightning USB cable. If you're DJing using a DJ controller and DJ software, you won't need any extra equipment to record at all.
The necessary equipment depends on how you choose to record your DJ set, but whatever the situation, the cost to do so is not very much. Below, we've outlined everything you need to record using 7 different methods.
7 ways to record your mix
There are many ways to record a mix, choose between these 7 methods:
1. Record A DJ Mix Using Your Controller & DJ Software
If you're still learning how to become a DJ, you're likely using a controller which plugs into your laptop, allowing you to select tunes from your entire library of music. This is a really easy and comfortable way to try recording your first few mixes. Given that the music is being recorded by the software on your computer, there aren't any cables to worry about and you should get a clean recording pretty easily.
Each programme is slightly different but should be straightforward to record with. We recommend using the free app djay Pro, which is available on the app store and designed for Macs. Recording using djay Pro is really simple. Just set the output folder for the file and hit the record button bang in the middle of the user interface.
In a similar fashion, if you have Serato DJ Pro, you can hit record, then select a save location once you're done. All of the best DJ softwares 2023 make recording a DJ set simple.
2. Record using a USB stick
Some standalone DJ setups, such as the Denon Prime 4 or Pioneer XDJ-XZ, allow you to record your mix directly onto a USB stick. However, you may not be able to perform two functions while recording in this way – for example, if you plan to stream your set, you wouldn't be able to record the set onto a USB in this way. And even the majority of the best DJ controllers 2023 don't necessarily have this as an in-built feature, so don't rely on this method!
3. Record from your DJ mixer
There are a number of ways to record audio from your DJ mixer during a set. Most mixers, even most of the best DJ mixers won't have this function in-built, but will allow you to connect to a phone, computer or recording device to do so. More often than not, it'll require you to have an RCA-something cable to transfer the stereo information from the REC OUT left and right channels (or Master out).
REC OUT vs Master
It's always advised to use the REC OUT port to record your mix over the Master out. This is because the REC OUT bypasses the Master gain – this will allow you to adjust the level of your speakers/monitors mid-set without having any effect on the overall volume of the recording, which is instead determined by the trims from each channel.
Capture.Audio is a free tool developed by Pirate, available at their affordable DJ studios in most UK cities.
You can book a 24-hour DJ room with Pirate by the hour and record on industry-standard decks with no setup required. When you arrive at your DJ session, you'll receive a text that will enable you to record your set. Your set will be uploaded to The Cloud, and become available once your session is over.
5. Using a DJ audio recorder
A DJ audio recorder is a great little standalone piece of kit that costs about £100 and allows you to record a DJ set when you're playing on CDJs. These external recorders normally take in an XLR or ¼ jack cable. Adjust the volume level by going to Menu, Rec Settings, Level, and away you go. Finally, recorders normally take SD/MicroSD sound cards as storage.
Best Audio recorders on the market
Tascam DR-05: The classic choice. Also great for field recordings and capturing live performances.
Zoom H1: A similar spec and price point to the Tascam but more portable - half the weight, battery life and takes a Mini USB rather than USB connection.
Evermix Box 4: Super simple and designed especially for live streaming. iRig Stream 2: A slightly cheaper alternative to the very similar Evermix Box 4.
6. Using Pioneer's DJM-REC app
The incredibly handy Pioneer DJM-REC app will allow you to record your set right onto your phone via a USB lightning cable attached to any of their DJM models – DJM-450/DJM-750MK2/DJM-900 NXS2. It has great features such as gain settings within the interface, live streaming capabilities and multiple track file & uploading options.
The USB plugs into the send/return out – be sure to set the return type to AUX and in the settings on the app select 'Audio Output From Lightnight Cable'. Moreover, make sure to turn on do not disturb, as calls can disrupt recordings! Once you start recording, you'll get a red waveform show up on your app's interface and should easily be able to spot any clipping.
7. Using your audio interface & a computer
This should be a pretty foolproof way of recording with any setup. You'll need RCA cables that plug into two inputs (L/R) on your interface, which will normally take ¼ inch jack/XLRs. Next, you'll need to set up to record the incoming signal in a DAW or audio editor such as Audacity, being sure to configure the inputs in settings so they are coming from your interface. If you've recorded music in a DAW with a microphone before, think of this as the same process! Using an interface like this should be compatible with any mixer, though it's not the most portable way of recording a set.
What is the best way to record a mix if you use a streaming service
Either using the DJM-REC app or via an audio interface in combination with a streaming software such as OBS Studio. The important thing with streaming is you want to make sure you have a strong internet connection and that the stream doesn't get interrupted. So above all, be sure to test it before going live.
How to record your mix straight on to your laptop
There's two main ways to do this – either with your existing DJ software. Otherwise, if you're using a professional CDJ+Mixer setup, you'll require an audio interface.
Recording a live performance
Recording a live performance is a great idea if you want to share it afterwards and check how you played to a crowd. Sometimes, venues can take care of this for you, so be sure to ask them first. It's a good idea to record it yourself too, as there's no harm in having a back-up anyway. We'd recommend going for one of the portable options – either using a standalone recorder or ideally using the Pioneer DJM-Rec app if you know you're playing on a compatible mixer.
Recording your dj set with video
The simplest way to do this would be with your phone, which you could set up with a tripod to record you playing alongside the audio in a livestream. If you want a more complex setup involving multiple angles, we would highly recommend using a separate device for each element when recording a DJ set that includes video. You'll need an interface, such as an iRig, routing your sound to a laptop, and a separate device recording the video signal – these then get combined either using a program on your computer or a device called an ATEM switcher. For more on how to livestream a DJ set, check out our guide.
How to record your mix with crowd noise
If you want to give your recording a bit of a live feel, the best way to do this is with a portable audio recorder. You can set it up to record a clean version of your set via the mixer, as well as capturing the live sound in the room simultaneously. Then, dragging both files into a DAW, with a bit of careful filtering you can gel the tracks together giving you a layered track which sounds predominantly 'clean', i.e. the version from your mixer, with the crowd getting noticeably excited at big moments in the background.
Troubleshooting your recording
A few key things to look out for:
Clipping. Running mixes in too hot will leave you with a heavily distorted mix, not pleasant to listen to! This can happen quite easily if you record using the master out and wack up the gain instead of using the rec out.
Dodgy Cables. Even if one comes unplugged or is broken, you could get a recording with just left but no right stereo information, leaving you with a mix playing only in one ear! Be sure to check for this beforehand
Interruptions. Check your internet connection if live streaming. If recording onto a phone, make sure you aren't going to receive incoming calls. Make sure you have enough space on your phone/hard drive before you record a marathon set that is likely to take up a lot of gigabytes!
Saving and exporting the recorded DJ set
Be sure to take care when saving and exporting a recorded DJ set, such as when you're uploading this to SoundCloud or bouncing it via a DAW – if the signal gets cut or you have a muted channel and close the file without saving, you could lose the recording forever! Also, always be sure to back-up specific recordings you want to keep. Moreover, though the files can be bulky, buy a hard drive and be sure to always choose the highest quality format, usually WAV/FLAC/AIFF, you can choose to compress them later!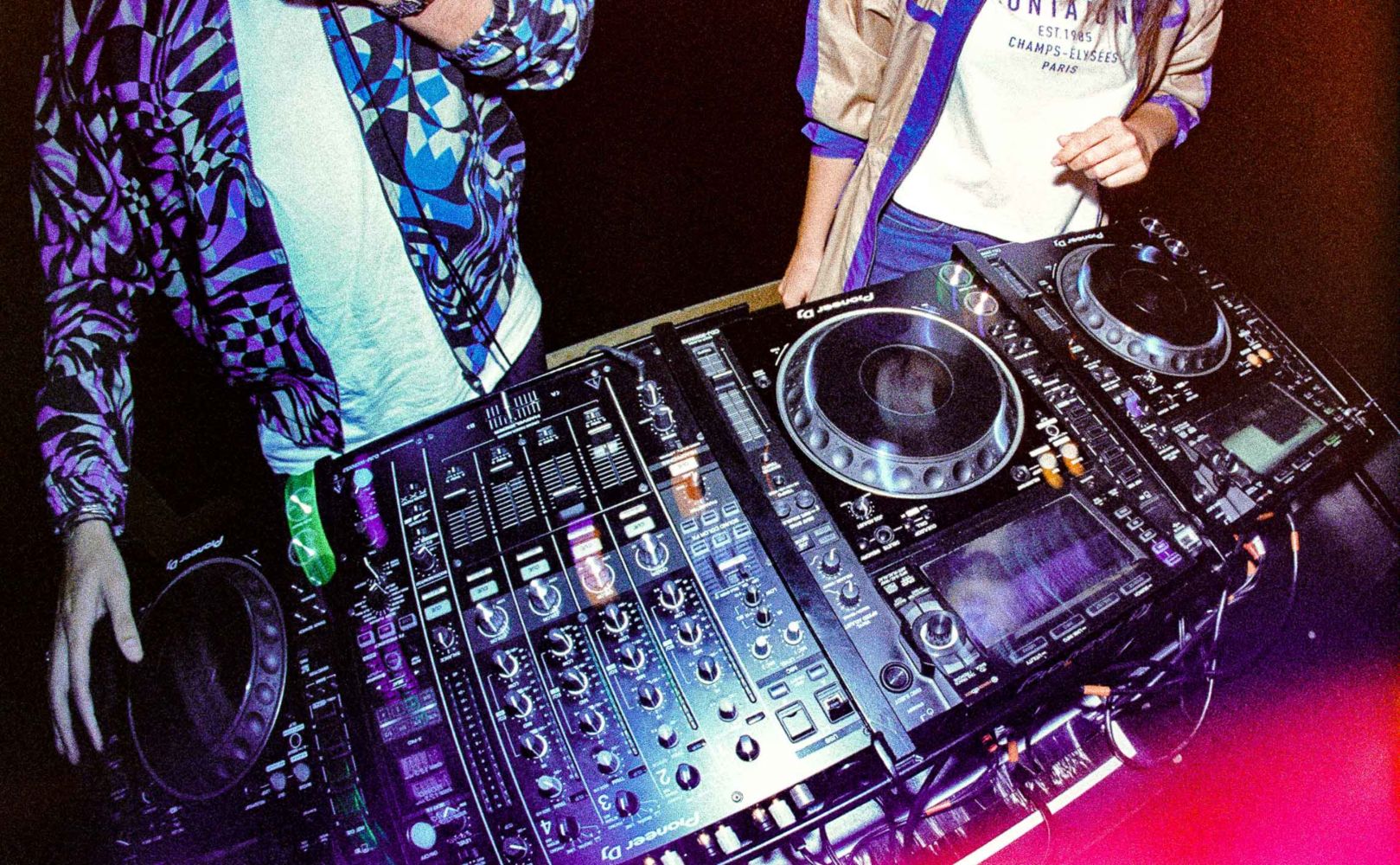 Given that there are a number of ways to record your DJ set without too much difficulty, be sure to try your hand at a few and see what works best for you. Once you get in the habit of recording your sets, it'll become second nature, and leave you with a wealth of mixes to choose from with varying vibes to share with various tastemakers you want to get a foot in the door with. Moreover, as you learn and grow as a DJ, you'll be able to chart your progress, as well as understand how and why your taste has changed over time.