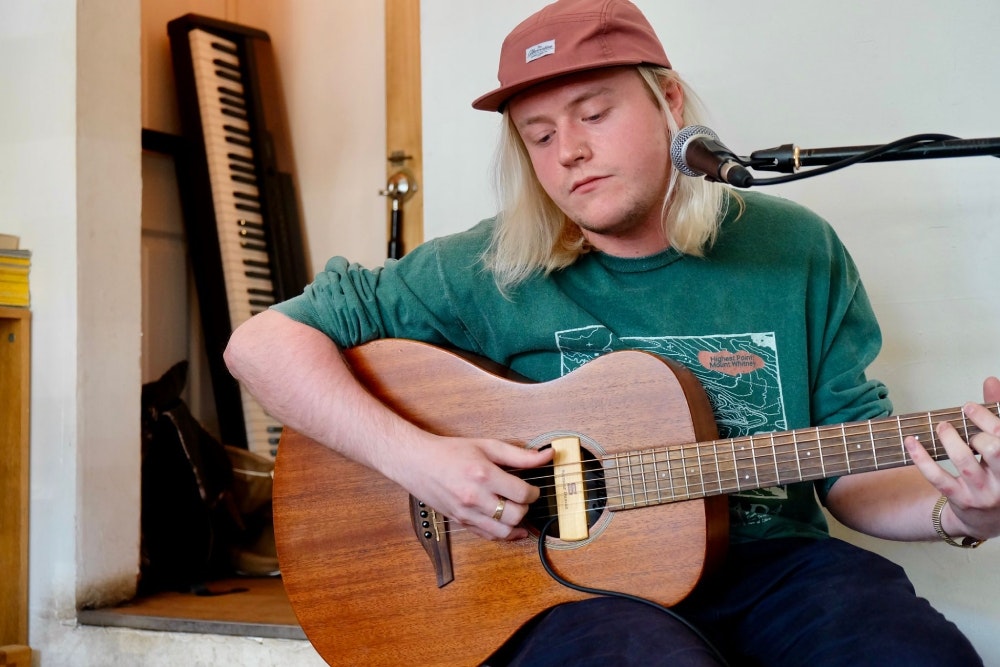 GUITAR, MUSIC PRODUCTION
ABOUT THE TEACHER
Barney is a versatile artist, composer and producer that has carried out a wide variety of work including film composition, audio editing, mixing for sync libraries, producing artists, live performance and has been working as a private tutor, as well as with Sheffield Music School and Tracks as a tutor for the past 2 years. Starting out with home recording, Barney leveraged their skills to credits on video games, sync albums, short films, podcasts and band projects - using their industry knowledge to help younger people and adults alike to find the right path for them, fostering creativity and understanding of playing and creating in all sorts of fields.
HOURLY RATE: £20 for Guitar | £25 for Music Production
TEACHING: Online & In-person
PREFERRED LOCATIONS: Pirate Sheffield, Pirate Leeds
SPECIALITIES: Logic Pro
LEVELS: Beginner to Advanced
TEACHING SINCE: +2 years experience
DBS CERTIFIED: Yes
LANGUAGES: English
ABOUT THE LESSON
Guitar
Students will learn their favourite songs and pick up new techniques along the way organically, striving towards their own goals in Guitar playing. Covering any genre or style, working together to create a lesson plan tailored to each student. An emphasis on practical playing skills rather than theory. Dependant on the student's skill level, an education on gear and how to elevate their guitar setup for their needs will be provided, as well as finding their own compositional voice in their instrument.

Music Production
Lessons will cover everything from starting your first project in Logic Pro, to advanced editing, mixing, mastering and creative compositional techniques within Logic. Tailoring the lesson plan to the student and developing their workflow for the work they need to carry out in the software. An emphasis on practical knowledge underpinned by audio theory and fundamentals of recording/mixing.

---
Please note: Pirate Certified Trainers and Pirate Certified Training Centers are private entities or enterprises and neither employees nor agents of Pirate Ltd. They are not administered by Pirate Ltd. The trainers and centers are solely responsible for their own course offerings and curricula. Pirate takes no responsibility or liability for the actions of the trainers or centers.
Click here to view the full 'PIRATE Teachers' Disclaimers.