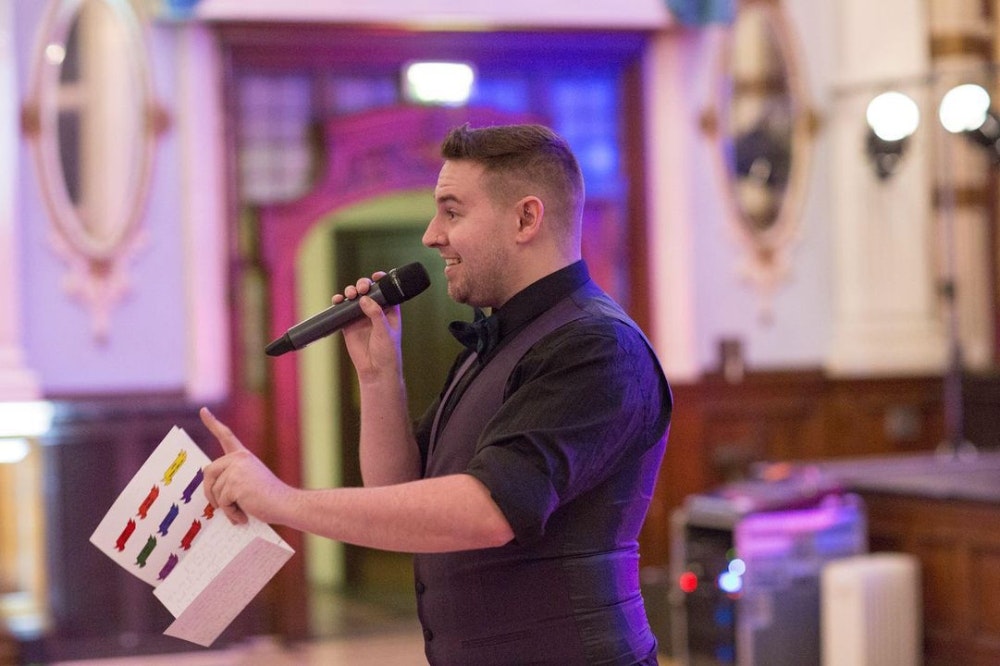 SINGING
ABOUT THE TEACHER
Blair Kelly is a vocal coach, lecturer and performance artist with a background as an Estill Master Trainer and specialises in teaching singing for popular music, musical theatre, drag and cabaret performance and spoken voice for actors and professional voice users. Blair is a member of the Popular Music faculty at Trinity Laban Conservatoire of Music and Dance, Artistic Director of LGBTQ+ choir Errata, and coaches elite performers and artists in the U.K., U.S., Central Europe and Asia.
HOURLY RATE: £60 in-person | £50 online
TEACHING: Online & In-person
PREFERRED LOCATION: PIRATE London Croydon
LEVELS: Professional artists
TEACHING SINCE: +13 years experience
DBS CERTIFIED: Yes
LANGUAGES: English
OTHER LINKS: B Kelly Voice
ABOUT THE LESSON
Each voice lesson is a bespoke and artist centred experience, and I will help you to define your goals and implement a development plan to work towards these. I will work with you to create short, impactful warm up and cool down routines, and we will explore your repertoire and select techniques that reflect the vocal choices you make. The majority of each lesson will be focused on developing your chosen song(s) in preparation for rehearsing, recording and performing live, and I will always be guided by your goals.
You will learn specific strategies for using your voice to consistently produce a wide range of voice qualities and effects with ease and confident, and you will learn how to take care of your vocal health in your rehearsals and performances. I am an Estill Master Trainer and teach all contemporary popular music styles and musical theatre, and additionally specialise in working with spoken voice and with drag and cabaret performers.

TESTIMONIALS
"Blair is an incredible human and teacher. I grew up wanting to be a singer and have studied voice for more than 25 years with a variety of teachers and methodologies. When I found Blair, I found myself gaining more and more access to my whole voice healthily! Being a trauma survivor, I had a lot of baggage which has had a huge impact on how I speak and sing. Blair holds a safe space for me to learn, fail, try again, not judge, succeed, and ultimately grow beyond what I ever thought possible. He has helped me understand all the wonderful groundwork all the teachers with whom I've worked over the years laid. I am so glad I've gotten to know and work with Blair. He is simply incredible."
Rachael Rose, Artistic Director, Thistle Rose Academy of Arts, Detroit, MI.
"I've been singing for more than 10 years and just with a few online classes with him I improved my singing a lot! A lot less effort in my high range, I discovered my low range, and it's now easier for me to play with dynamics! He's absolutely one of the best London's vocal coach!"
Vincenzo Spedale, Actor and Musical Theatre Performer, London
YOUR TEACHER'S SOUNDS
Listen to Blair to determine if their private singing lessons are the right fit for you.
Our music tutors are professional artists themselves. Listen to their music and find a mentor whose sound and style resonate with you for the best possible learning experience.
Plus, teachers in your desired musical field can provide valuable insights and tips for launching or advancing your own music career. Hit play.
---
Please note: Pirate Certified Trainers and Pirate Certified Training Centers are private entities or enterprises and neither employees nor agents of Pirate Ltd. They are not administered by Pirate Ltd. The trainers and centers are solely responsible for their own course offerings and curricula. Pirate takes no responsibility or liability for the actions of the trainers or centers.
Click here to view the full 'PIRATE Teachers' Disclaimers.