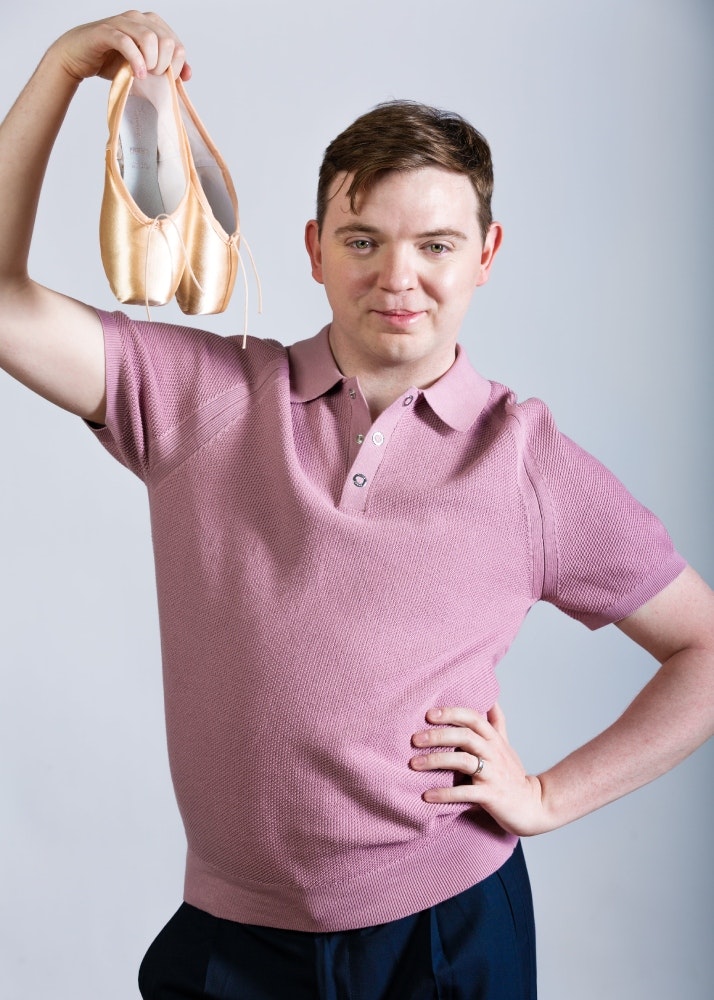 DANCE
ABOUT THE TEACHER
Connor Taylor is a world-professional dancer turned multi-qualified dance teacher & BBC/The Independent/The Metro featured dance expert. Connor is now the principal of East London's leading dancing school where he & his team teach ballet, contemporary, street/hip hop, jazz, commercial, latin, ballroom and more to hundreds of students every week.
Connor is one of the leading male teachers in the UK who have turned their professional dance career, alongside specific dance teacher qualifications, into running a local dance school. The usual path for such dancers is to go into artistic director positions or professional training institutions.
HOURLY RATE: £55
TEACHING: Online & In-person
PREFERRED LOCATIONS: Pirate London Hackney
SPECIALITIES: Ballet, Contemporary, Commercial, Jazz, Tap & more
LEVELS: Beginner to Advanced, IDTA teacher training
TEACHING SINCE: +6 years qualified dance teacher
DBS CERTIFIED: Yes
LANGUAGES: English
OTHER LINKS: Adore Dance London
ABOUT THE LESSON
Connor delivers fun, friendly & welcoming dance lessons for students of all abilities, all confidence levels, all shapes & sizes, from ages 3-99yrs. His teaching style focuses on enjoyment whilst still maintaining high-quality tuition from a qualified professional teacher (longer training than a school teacher!). Lessons can be just for fun as a hobby, or can complement current dance studies (GCSE, A-level, Uni) and/or opportunities to enter government-recognised dance exams & diplomas through IDTA.
Individual lessons are tailored to your goals and style, and be for general improvement or work towards a special event. Lessons normally start with a warm-up to get the blood pumping and loosen up, followed by some work on basic steps & technique, and wrapping up with a fun routine.
TESTIMONIALS
"Perfect! Connor teaches my daughter who is so happy to learn ballet with him - he is very thorough about technique, whilst also being fun and friendly."
"Connor is amazing! Knowledgeable and patient whilst still making my sessions fun and engaging. Thank you!"
"I have had such a positive experience! Connor and his team are so welcoming and knowledgeable, leading great, fun classes and with a great soundtrack! Would highly recommend to anyone wanting to get back into Dance as a hobby with an independent company."
"So much fun and such a welcoming vibe! Love going to these classes, and always leave with a smile and some new moves up my sleeve! I'm taking the beginners class and have no clue what I am doing most of the time, but seeing as it's such a non-judgemental space with a focus to move and have fun and learn as you get along, I feel safe and happy throughout the lesson. Highly recommend :)"
---
Please note: Pirate Certified Trainers and Pirate Certified Training Centers are private entities or enterprises and neither employees nor agents of Pirate Ltd. They are not administered by Pirate Ltd. The trainers and centers are solely responsible for their own course offerings and curricula. Pirate takes no responsibility or liability for the actions of the trainers or centers.
Click here to view the full 'PIRATE Teachers' Disclaimers.