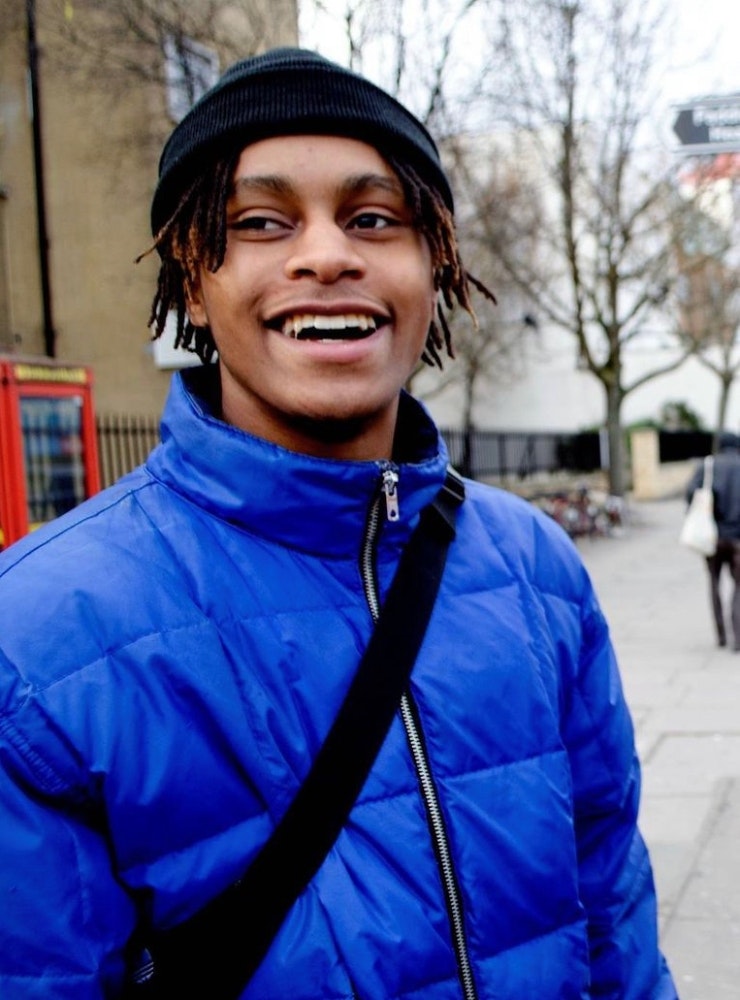 DJ
ABOUT THE TEACHER
My name is Michael (Milo) and I am a super passionate, creative individual. I currently DJ on mode London radio (since 2021) , my interests include filmmaking, writing and reading amongst my musical hobbies.
Michael is an extremely skilled DJ with over 7 years of experience, Over the years he has DJ'd on various platforms such as live gigs, parties, radio and events. He can mix and teach in any genre, including: techno, house, D&B, Hip Hop, Grime etc. Michael teaches up to a professional level but welcomes all levels including beginners. His lessons are packed with varied DJ skills & techniques; whether wanting to learn simple blends or stylish boiler room tricks he is more than proficient at delivering well-constructed lessons that are easy to digest for any skillset.
Michael always looks forward to getting the most out his students during lessons although he's very patient and determined to have fun whilst teaching his students everything he knows.
HOURLY RATE: from £23 (discounted bundle options available)
TEACHING: Online & In-person
PREFERRED LOCATIONS: Pirate Wembley, Pirate Notting Hill, Pirate Camden, Pirate Tottenham
SPECIALITIES: Fl Studio, Logic & Ableton | Rekordbox, Serato, Traktor, Virtual DJ, Ableton Live
LEVELS: Beginner to Intermediate
TEACHING SINCE: 2020
DBS CERTIFIED: None
LANGUAGES: English
ABOUT THE LESSON
Upon introduction Michael will discuss with you how best you prefer to learn; watching demonstrations and learning, or perhaps getting stuck in whilst he guides you along the way. A relaxed, fun atmosphere is always the objective.
You will likely be frequently asked to demonstrate your mixing so Michael can note down what needs to be improved and track your progress. Your weaknesses and development will be carefully observed in order to ensure the utmost productivity during sessions. Overall, Michael is a friendly, easy-going teacher who is very analytical but also clear and concise.

TESTIMONIALS
"Michael is cool, friendly, he has gentle voice, his explanation is clear, easy to understand and he is fun. Love to have lessons with him. "
"Michael fun and showing me how to mix hope see you soon M8 First Lesson went really well and enjoyed it alot"
YOUR TEACHER'S SOUND
Listen to Michael to determine if their private DJ courses are the right fit for you.
Our DJ tutors are professional artists themselves. Listen to their mixes and find a mentor whose sound and style resonate with you for the ultimate learning experience.
Plus, teachers in your desired musical field can provide valuable insights and tips for launching or advancing your own DJing career. Hit play.
---
Please note: Pirate Certified Trainers and Pirate Certified Training Centers are private entities or enterprises and neither employees nor agents of Pirate Ltd. They are not administered by Pirate Ltd. The trainers and centers are solely responsible for their own course offerings and curricula. Pirate takes no responsibility or liability for the actions of the trainers or centers.
Click here to view the full 'PIRATE Teachers' Disclaimers.