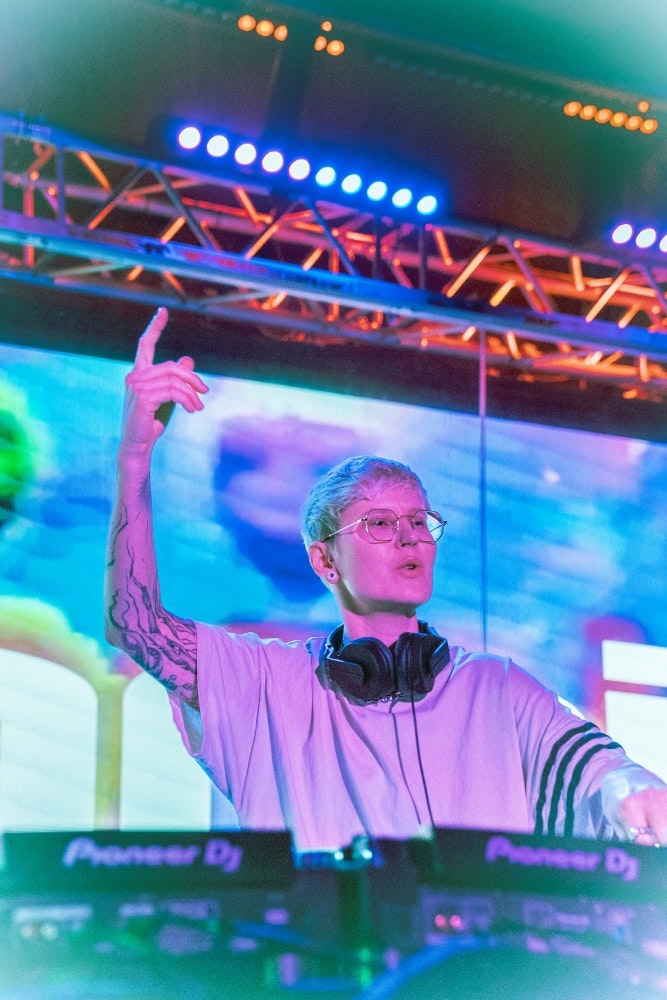 DJ, MUSIC PRODUCTION, SAXOPHONE
ABOUT THE TEACHER
Naomi is a professional music producer, saxophonist and DJ based in Los Angeles. Naomi offers saxophone, music theory, production and DJ lessons for beginners and intermediate artists. Book music production courses with Naomi online or in-person at Pirate Silver Lake or Pirate West Adams.
HOURLY RATE: $35-$75
TEACHING: Online & In-person
PREFERRED LOCATIONS: Pirate Silver Lake, Pirate West Adams
SPECIALITIES: Ableton Live
LEVELS:
Saxophone: All levels
Music Theory: All levels
Music Production: All levels
DJ: Beginner
TEACHING SINCE: 2 years
DBS CERTIFIED: None
LANGUAGES: English
OTHER LINKS: Nomi - Spotify

ABOUT THE LESSON
Before the lesson, I request the student send me a relevant project file of their latest production, as well as links to music. I begin each lesson by analyzing the skill level and needs of the student. I will listen to a couple songs the student has produced, and look through the corresponding project file.
From there, a focus will be set for the lesson. Examples of topics may include: learning the DAW, sound design, mixing, vocal mixing, music theory, etc.
The lesson plan is dependent on each individual. I will take into account what the student would like to learn, and what I believe they will benefit most from, based on my assessment.
Students are welcome, and encouraged, to record lessons to look back on.
I complete the lesson by summarizing what we covered, and setting a few goals for the student to focus on for the following lesson.
TESTIMONIALS
"Knowledgeable and inspiring saxophone teacher! I've been looking for a skilled saxophone teacher to help me with my audition materials. My lessons with Naomi gave me a ton of confidence. Naomi is a pro, an excellent teacher, and very patient. I was able to clearly and easily understand new concepts and things I needed to work on. Ready to nail my auditions, 10/10!!!"
YOUR TEACHER'S SOUND
Listen to Naomi to decide if their private music lessons are the right fit for you.
Our music tutors are professional artists themselves. Listen to their music and find a mentor whose sound and style resonate with you for the best possible learning experience.
Plus, teachers in your desired musical field can provide valuable insights and tips for launching or advancing your own music career. Hit play.
---
Please note: Pirate Certified Trainers and Pirate Certified Training Centers are private entities or enterprises and neither employees nor agents of Pirate Ltd. They are not administered by Pirate Ltd. The trainers and centers are solely responsible for their own course offerings and curricula. Pirate takes no responsibility or liability for the actions of the trainers or centers.
Click here to view the full 'PIRATE Teachers' Disclaimers.