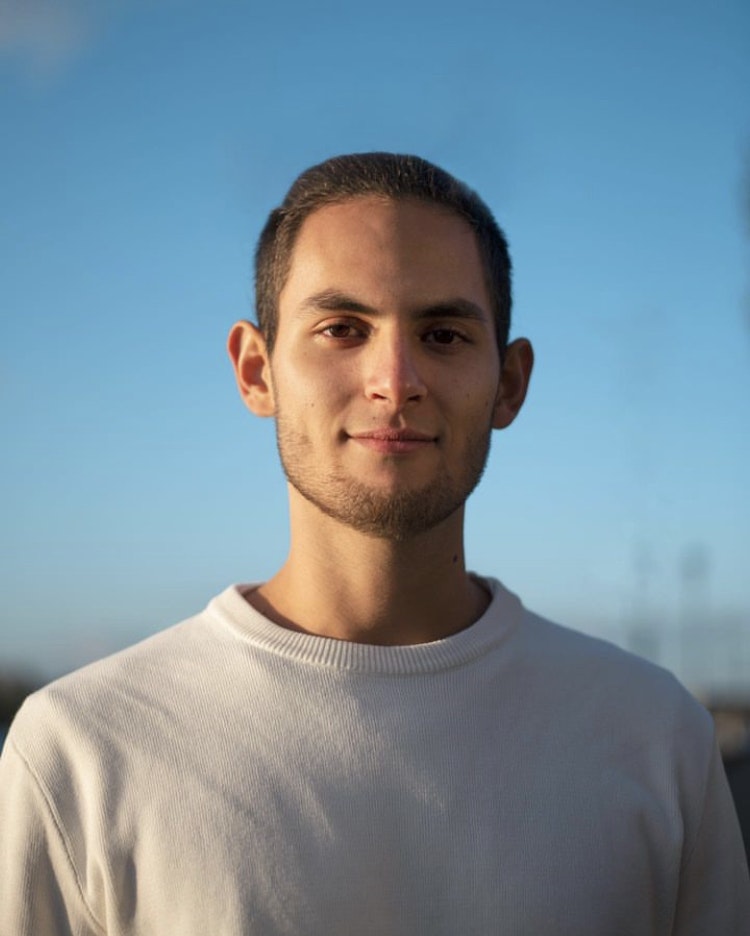 DRUMS, GUITAR, LATIN PERCUSSION, MUSIC PRODUCTION
ABOUT THE TEACHER
Santiago is a Colombian session drummer percussionist based in London. He has been part of the London music scene for the last five years both for original work (recordings and gigs) and function gigs for weddings and events of all types. He has also worked with the higher education music provider BIMM London as a personal tutor and with Barnet Sound Garden Music School as a drums and percussion tutor.
Before coming to the UK he played drums for musical theatre in Colombia and worked directly with music studios and event companies as a session musician. Santiago has also been teaching music privately since 2017 with students both online and in person and both in Colombia and the UK
HOURLY RATE: £40 (or £20 for 30 minutes)
TEACHING: Online
SPECIALITIES: Logic Pro, Midi programming, Mixing, Drum & Percussion Recording
LEVELS:
Drums: Intermediate to Advanced
Latin Percussion: Beginner to Advanced
Hybrid Drums & Technical Skills: Intermediate to Advanced
Music Production (Drums & Percussion): Beginner to Advanced
Guitar: Beginner
Mixing & Recording: All levels
TEACHING SINCE: +6 years experience
DBS CERTIFIED: Yes
LANGUAGES: English, Spanish
COMPANY LINKS: Santiago Bucheli Productions - LinkedIn
ABOUT THE LESSON
Lessons are tailored each student as everyone has different needs and goals. I will coach you to reach your own musical goals but also introduce you to techniques and musical concepts and genres whenever appropriate for your level and aim. If you are not sure about your aim in the lesson I have also prepared general lessons with progression that will provide enough room for you to discover your way in music.
I will share and discover my experience in the desired musical subject and encourage you to find your own ways of understanding music and perceiving your instrument. I generally aim to inspire my students to explore new things as their passion develops.
TESTIMONIALS
"Santiago is an excellent teacher. He approaches teaching at different angles to ensure I always understand new techniques and learn at my own pace. Santiago helped me learn how to play the drums from scratch with a non judgemental and fun approach. His lessons are always tailored to my needs and makes improving from my mistakes fun. He never lets me say I can't do something as his teaching philosophy is there is always a way. I've been with him for nearly two years and my passion and skill continue to improve. He works hard and is always punctual - and always stays longer than the lesson. He now teaches my boyfriend and I together to play various songs on the drums and bass. His ability to multitask comes from decades of musical practice and teaching and from his resilient and professional attitude. Santiago is a phenomenal teacher, but most importantly an amazing friend. Thank you!"
"Santiago is an extremely good teacher. Very student focused and agile in his teaching style. Our son loves working with him both face to face and online. "
Steve (Parent of a student)
"Santiago is a very patient teacher who made my lessons not only interesting but fun too. I very much appreciated how Santiago allowed me to diversify my repertoire with not only some of my favourite songs but different genres as recommended by him. I learnt a lot from his lessons and would recommend him to anyone that is starting to learn drums or working on improving their abilities at any level."
"Santiago has given drum lessons to my two children and I over the past year. He has a friendly and encouraging manner which has enabled us all to make fantastic progress in this time. Santiago explains all aspects patiently and clearly. His lessons focus on technique, timing, independence and music notation. If we struggle to grasp a particular element he always finds an alternative approach to access it. There is continuity from one lesson to the next as homework is set and followed up. Teaching my children, 8 and 6 years old, and myself shows how versatile he is in both adult and child tuition. Whether it is preparation for grades or learning the drums for fun, I thoroughly recommend Santiago."
Miren (Student and father of students)
YOUR TEACHER'S SOUND
Listen to Santiago to decide if their private music lessons are the right fit for you.
Our music tutors are professional artists themselves. Listen to their music and find a mentor whose sound and style resonate with you for the best possible learning experience.
Plus, teachers in your desired musical field can provide valuable insights and tips for launching or advancing your own music career. Hit play.
---
Please note: Pirate Certified Trainers and Pirate Certified Training Centers are private entities or enterprises and neither employees nor agents of Pirate Ltd. They are not administered by Pirate Ltd. The trainers and centers are solely responsible for their own course offerings and curricula. Pirate takes no responsibility or liability for the actions of the trainers or centers.
Click here to view the full 'PIRATE Teachers' Disclaimers.