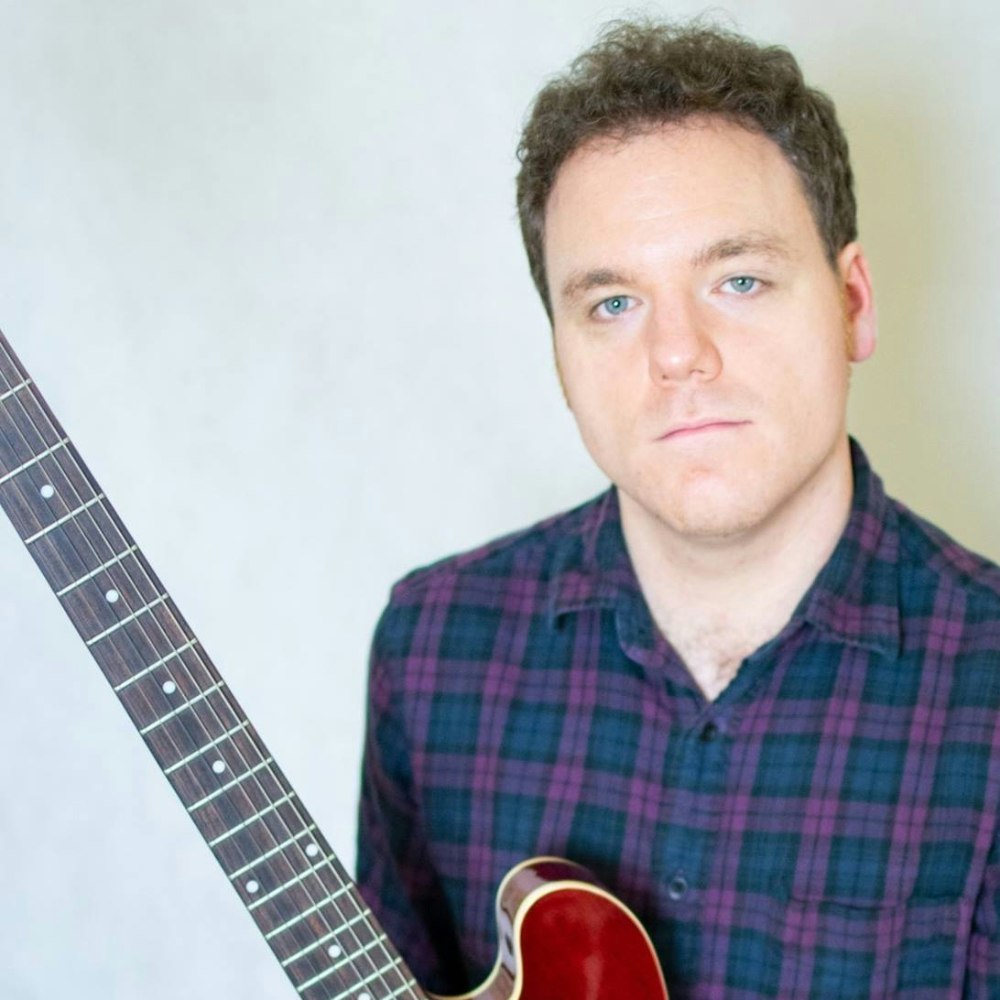 BASS, GUITAR, VOCALS
ABOUT THE TEACHER
Tom has been teaching music for over fifteen years, including for schools, colleges, music services and privately. Tom moved up to Manchester to study at university in 2007 and hasn't looked back since. Tom has spent a lot of his time writing and performing his own material in bands and as a solo artist.

As well as this, Tom has been an actively gigging musician both in the UK and overseas. He has played for Princess Cruises and worked as a resident guitar vocalist for TUI in Crete, and has played countless weddings, corporate gigs, bars, restaurants, music festivals and events.
HOURLY RATE: £40 (up to 20% discount when making block bookings)
TEACHING: Online & In-person
PREFERRED LOCATION: Pirate Manchester Cheetham, Pirate Manchester Salford
LEVELS: All Levels
TEACHING SINCE: +15 years experience
DBS CERTIFIED: Yes
LANGUAGES: English
OTHER LINKS: Tom Favell Guitar Tuition - LinkedIn

ABOUT THE LESSON
In the initial lesson, Tom will gather an understanding of your current ability and also find out what your ultimate goals are in the short and long term.

Once this is established, Tom will personalise his approach to your lessons and will build his content based on your desired outcomes.

In a general lesson on guitar as an example, this could include:
overall technique on their instrument (this could include rhythm and lead technique, strumming, finger style, slide etc)
general musicianship and theory (this could include scales, chord shapes, arpeggios, major scale knowledge, intervals)
use of songs/repertoire to improve playing (and for enjoyment)
developing improvisational skills
planning an effective practice schedule/regime

Each lesson is different however, and it all depends on the needs of the student and what they want to get out of their music lessons.

TESTIMONIALS
"Before I started having lessons with Tom, I never realised how much there was to learn about guitar, like different types of scales that I use. Cool!"
"Tom helped me to prepare for a music theory exam retake to get into uni. If it wasn't for his knowledge and guidance, I wouldn't have got onto the course. Thanks mate!"
"We can't believe how far our son Thom has come in a year and a half. The influence of your tuition Tom has brought him on leaps and bounds. Thank you!"
YOUR TEACHER'S SOUND
Listen to Thomas to decide if their private music lessons are the right fit for you.
Our music tutors are professional artists themselves. Listen to their music and find a mentor whose sound and style resonate with you for the best possible learning experience.
Plus, teachers in your desired musical field can provide valuable insights and tips for launching or advancing your own music career. Hit play.
---
Please note: Pirate Certified Trainers and Pirate Certified Training Centers are private entities or enterprises and neither employees nor agents of Pirate Ltd. They are not administered by Pirate Ltd. The trainers and centers are solely responsible for their own course offerings and curricula. Pirate takes no responsibility or liability for the actions of the trainers or centers.
Click here to view the full 'PIRATE Teachers' Disclaimers.