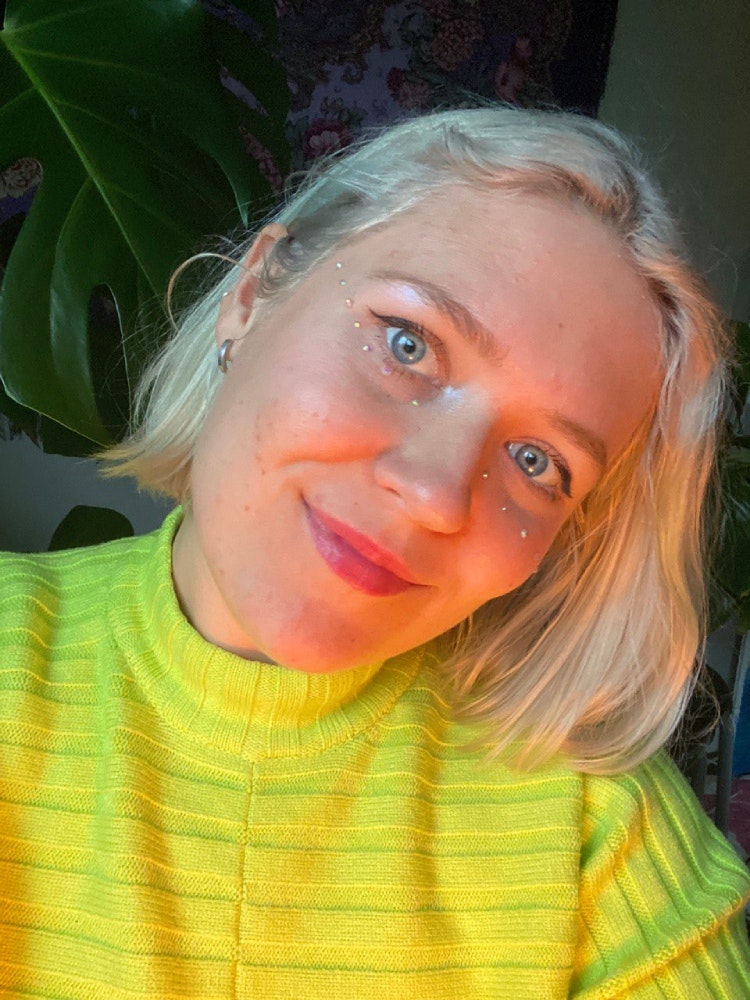 MUSIC PRODUCTION
ABOUT THE TEACHER
Valeria Radchenko is a multi-disciplinary artist, singer-writer, music producer and DJ with 7+ years of experience in electronic music production. They explore the fusing of mediums and genres to dream new worlds, weaving in speculative fiction with personal narratives. Their music sits somewhere between instrumental and electronic, grounded by their voice.

Radchenko has performed and DJ'ed at venues across London, such as Corsica, The Glove That Fits, Avalon Cafe and SET Woolwich. Aside from releasing their own music independently, they have also composed soundtracks for films and performances, most notably for April Lin's feature-length film, "(Tending) (to) (Ta)".
HOURLY RATE: £25 - £40
TEACHING: Online & In-person
PREFERRED LOCATIONS: Pirate Dalston, Pirate Greenwich, Pirate Hackney, Pirate Notting Hill, Pirate Tottenham
SPECIALITIES: Abelton, Traktor, Rekordbox
LEVELS: Beginner to Intermediate
TEACHING SINCE: +5 years
DBS CERTIFIED: Yes
LANGUAGES: English, Russian
ABOUT THE LESSON
Sessions are tailored to suit the needs and interests of each individual student, taking into consideration access needs and learning styles. Students are encouraged to ask questions ahead of time, and will receive a written summary + extra information after the session.

Students can expect:
To learn how to use Ableton in a caring, non-judgemental environment

To receive technical information on music production generally, such as the basics of sound design, using effects and how to mix

To receive creative guidance on songwriting, arranging and finding your creative voice

To play and experiment with sound, to develop an exciting creative process and expand sonic palettes or notions around song structures


MORE ABOUT THE TEACHER
I started tutoring this year (2023). I have varied experience in teaching sound/music workshops, casually and at undergraduate level. I have been running vocal workshops since 2018 at universities, festivals, online and at private events. In Autumn 2019, I was a sessional lecturer at the University of Reading, teaching a series of workshops on coding sound in Max.
I am currently running workshops on creating soundtracks for performances. I would love to continue to work with artists 1-1 to help them realise their sonic visions - be it a piece of music, sound art or a soundtrack. I can assist with the conceptual side of songwriting and arranging; share ideas on how to experiment with sound, drawing on my own practice; or help with developing/finishing an idea.
TESTIMONIALS
"Valeria is a very kind and patient teacher. They tailored their session to what I wanted to learn about, and had a clear plan of how to go over all the technical aspects, and explained how compression works. She used a mixture of explanation and practical demonstration which was really helpful for me in understanding concepts that I had not heard of before. Valeria also sent an information sheet after with a recap of everything we went over, which was really helpful as it meant I didn't need to take notes throughout. As a drag performer with simple knowledge of sound production this was an extremely helpful session that I feel confident applying to my future work."
"Valeria guided me through a 1-1 Ableton session and helped me get to grips with the software. Not only that but also really helpful advice on how I can start to create 'fuller' tracks with Ableton. I gave them some topics I wanted support on and they prepared specific things to show me and talk about!"
YOUR TEACHER'S SOUND
Listen to Valeria to determine if their private music production courses are the right fit for you.
Our music tutors are professional artists themselves. Listen to their music and find a mentor whose sound and style resonate with you for the best possible learning experience.
Plus, teachers in your desired musical field can provide valuable insights and tips for launching or advancing your own music production career. Hit play.
Check out the rest of her tracks here.
---
Please note: Pirate Certified Trainers and Pirate Certified Training Centers are private entities or enterprises and neither employees nor agents of Pirate Ltd. They are not administered by Pirate Ltd. The trainers and centers are solely responsible for their own course offerings and curricula. Pirate takes no responsibility or liability for the actions of the trainers or centers.
Click here to view the full 'PIRATE Teachers' Disclaimers.