Inside Your Leeds Rehearsal Studio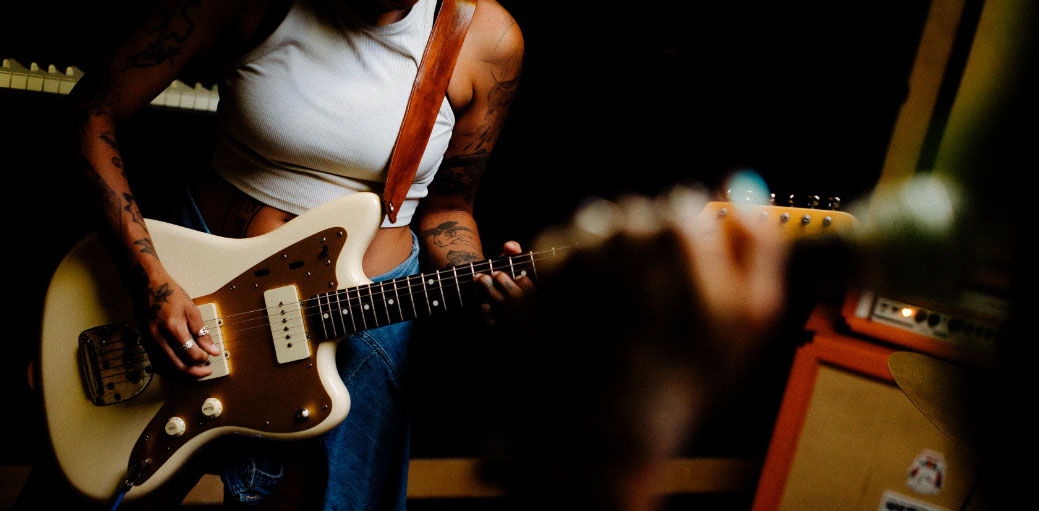 Find your own rehearsal room in Leeds. Choose from 6 music rehearsal studios near Burley on Kirkstall Road where you can play as loud as you want. Various sizes are available, from drum studios to full band practice rooms.
In a group of up to 4? Book a Standard studio.

Large band? Book a Pro studio.

Looking for a drum practice room? Go for Lite.
Rehearsal Studio Types *
* Some studios may have different but equivalent equipment
Amps - Marshall MG100HCFX 120w Guitar Head, Marshall 1960A 4x12 300w Guitar Cab
Amps - Boss Katana Guitar Head, Marshall MX412A 4x12 240w Guitar Cab
Bass Amps - Ashdown/Fender Bass Amps and Cabs
Drums - Natal Arcadia or Pearl Export five-piece drum kit (please bring your own drumsticks)
Microphones - Stagg SDM50 vocal microphones and stands
PA - Pioneer XPRS PA speakers
Mixer - Alto 1202 12 channel mixer or Proel MQ12USB mixer
what3words location: ///sofa.drama.global (Original Entrance)
what3words location: ///veal.rift.judges (Extension Entrance)
The studio address is Unit 6-7, Kirkstall Industrial Estate, Leeds, LS4 2AZ.

We're located just five minutes' walk from Cardigan Fields. If you're coming by public transport, buses stop nearby on Kirstall Rd. Get directions via Google Maps.

Have a question or need support? Check out our FAQs, use the Live Chat, or call us.
From the Community
"I love Pirate and everything they do to support new artists!"
"What Pirate is doing for bands at the grassroots level, it's absolutely fantastic!"
"DJs and producers - Pirate Studios is a game changer."
"Pirate provides affordable access to the same kit they can expect in most booths around the world"
"Through Pirate I got a chance to practice privately and at my own pace."